Despite a brutal commute, scorching temperatures, and an adolescent population the size of Disneyland, I had an amazing time at this year's Day N Night festival in Silverado, CA. Thrown by Santa Ana's Observatory in the spacious Oak Canyon Park, Day N Night festival's inaugural line-up was one for the ages; focusing mainly on up and coming hip-hop artists. Even before being dropped in that crowd, you can definitely see the appeal for students. From top to bottom, the inaugural line-up was a who's who of 2016's hottest acts from Flume down to 21 Savage. Concert bills like this prove that the need for a major label to shape and distribute your sound is nothing but a mere notion of yesteryear.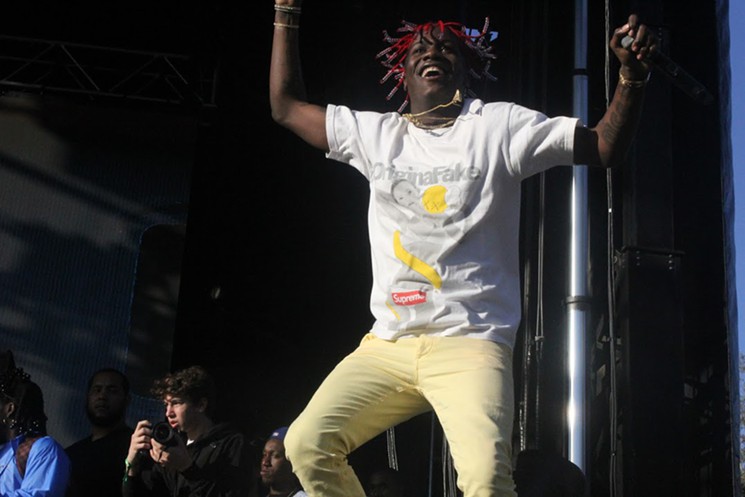 The two headliners A$AP Rocky and Flume played Saturday and Sunday, respectively, and each brought their own brand of flash and debonair to the main stage. A$AP Rocky closed out the Saturday mainstage which also featured high-energy performances from up and comers Lil Yachty, Lil Uzi Vert, and Post Malone. Each of these young guns played to massive crowds and brought their own brand of hip-hop for the kids. Though each artist is quite new school, there were a few cues from each set that hearkened back to the golden era with each performer having a real DJ behind them complete with a full entourage on stage with them at all times.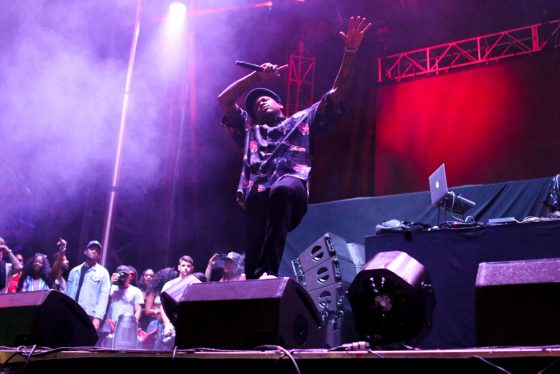 Seasoned veteran and Compton's own, YG stole the show Saturday performing hits like "Twist My Fingaz," "Why You Always Hatin'?", and "Who Do You Love". He had the crowd hanging onto every lyric, every quip, as the stage lit up bright for his hour long set. After YG, I went to go check out Metro Boomin's DJ Set. Being the self-proclaimed Future Stan that I am, I've been following Metro for a minute. I was not disappointed as Metro spun his self-produced Future tracks back to back to back and even brought out T-Pain as a special guest to perform "Buy U a Drank". Saturday closed out in the utmost style as A$AP Rocky took to the main stage and kicked his set off with "L$D". Moments later he brought out A$AP Nast, Ant, and Twelvy to run through all the hits and even do some tracks off their previous mix tapes.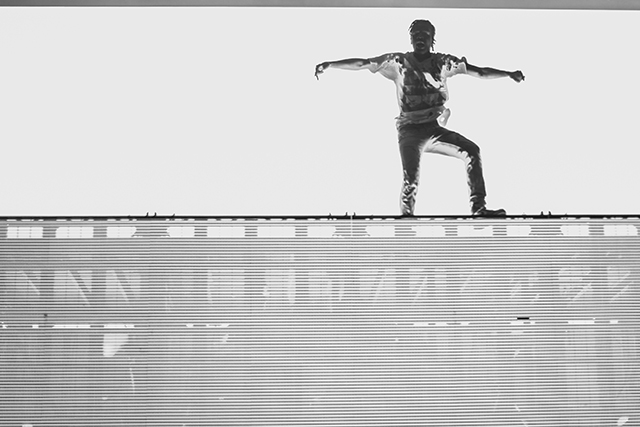 Getting into the festival on Sunday was a grueling journey; but once I got inside, Flume's DJ Set did not disappoint. Slightly more on the hard side than his live shows Flume dropped banger after hit after banger to the massive crowd who never seemed to mind that the temperatures were over 95 degrees. Curiously, the Australian super-producer's set started at 5:00pm, a bit early than most expected however he more than made up with it by bringing out Vince Staples for "Smoke & Retribution" and Vic Mensa for "Lose It". After Flume the Soulection crew ripped the Weedmaps stage. The trio of Andre Power, SoSuperSam, and Esta each played their own brand of electronic blended hip-hop and old school r&b favorites. 21 Savage was easily the biggest surprise of the weekend. His cool and calm demeanor on stage in addition to his neo-gangster rap persona made for a heavy set as he performed tracks like "Savage Mode" and "No Heart". At one point there was even a girl holding a french bull dog puppy on stage just chilling with the rest of his crew.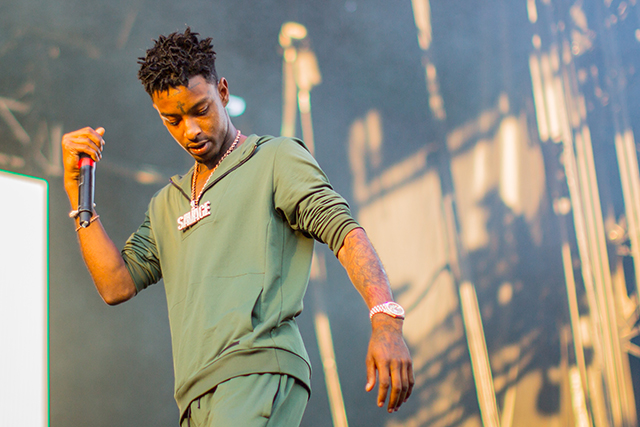 At the end of the day, Day N Night's talent made up for the the difficulties with the logistics. If the Observatory continue to consolidate Hip-Hop's rising stars, hit-makers, and mix in some electronic acts for good measure, there's no question we will be returning year upon year. After all we do this for the music right?
Sebastian – H.A.L.
King Krule – Octopus
RL Grime – Aurora
Violent Femmes – Blister in the Sun