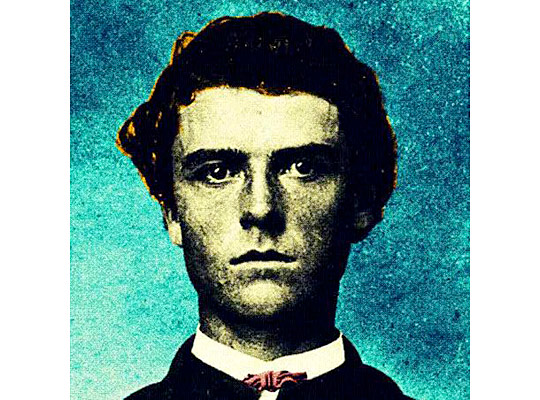 Tyler, the Creator's 'Goblin' debuted this past week and peaked at #2 overall on the iTunes charts, a feat for the 19 year old that would have sounded extremely far-fetched a year ago. Since then, however, the hype for himself and the rest of Odd Future has grown in uncontrollable proportions. The album itself has a very similar sound to Tyler's other work so far — slower, gritty beats and twisted lyrics that mesh extremely well together. The production is solid; Tyler produced every track on the album, and interestingly didn't make use of any samples. You gotta have a tremendous amount of respect for artists that produce their own songs — in Tyler's case it works so well because his beats create a mood for the song to go in on.
His shit will always receive mixed responses from listeners because of the message and content. Some will jump on board with the message and further the hype, while others will find reasons to hate it because they feel the hype is unjustified. In order to look closer and digest it, you gotta take it for what it is. He's just a 19 year old fucking around with his friends and making music. Fans and the industry in general are always quick to make the next big artist someone to be worshipped and aspire to be. Tyler makes it very clear in the album that he's 'not a role model,' and he has issues. He's the voice of troubled/rebel youth who take different life paths than what's been created for and expected of them. 'Radicals' and 'Goblin' both shed some light on this. 'Sandwitches,' which features Hodgy Beats, has anthem-like qualities. 'She' features Frank Ocean, whose voice on the hook works as a sick complement to Tyler's. Other standouts include the viral-sensation 'Yonkers' and 'Fish,' which embodies the type of song people have come to oppose the group for.
No filler on this album, Tyler goes hard on every beat — his flow is definitely not matched by many. One more comment that came up when I was having a discussion with a friend that doesn't listen to much hip-hop — the style of songs like Sandwitches has a moshing vibe that I think would appeal to fans of dubstep. (You can catch OFWGKTA at HARD Summer this year). Definitely recommend heading to iTunes or the nearest store and grabbing a copy.
+jangbar
Nigga had the fuckin' nerve to call me immature. The fuck you think I made Odd Future for? Wear fuckin' suits and make good decisions? Fuck that.
1. Goblin
2. Yonkers
3. Radicals
4. She (ft. Frank Ocean)
5. Transylvania
6. Nightmare
7. Tron Cat
8. Her
9. Sandwitches (ft. Hodgy Beats)
10. Fish
11. Analog (ft. Hodgy Beats)
12. Bitch Suck Dick (ft. Jasper Dolphin & Taco)
13. Window (ft. Domo Genesis, Frank Ocean, Hodgy Beats)
14. AU79
15. Golden
16. Burger (ft. Hodgy Beats)