When 30,000 people from across the globe trek to a singular spot in Oregon for the purpose of being humbled by the Totality of our Cosmos, a game ensues. A game of patience, accents, endurance, festivity, intention, and organic connection. Over the course of August 16-23, Oregon Eclipse's world-spanning hosts put on a week-long gathering that, at its heart, was a test of what humanity can strive to become. Big Summit Prairie in Oregon turned into a veritable "prairie of Babel" by which people could see, touch, hear, share, and deeply experience artistry and knowledge from all over the planet. With the abundance, subject, and quality of music, yoga, speaker series topics, art, workshops, it might as well have been a peace rally. The Gaslamp Killer's rather political remarks sure made it feel that way.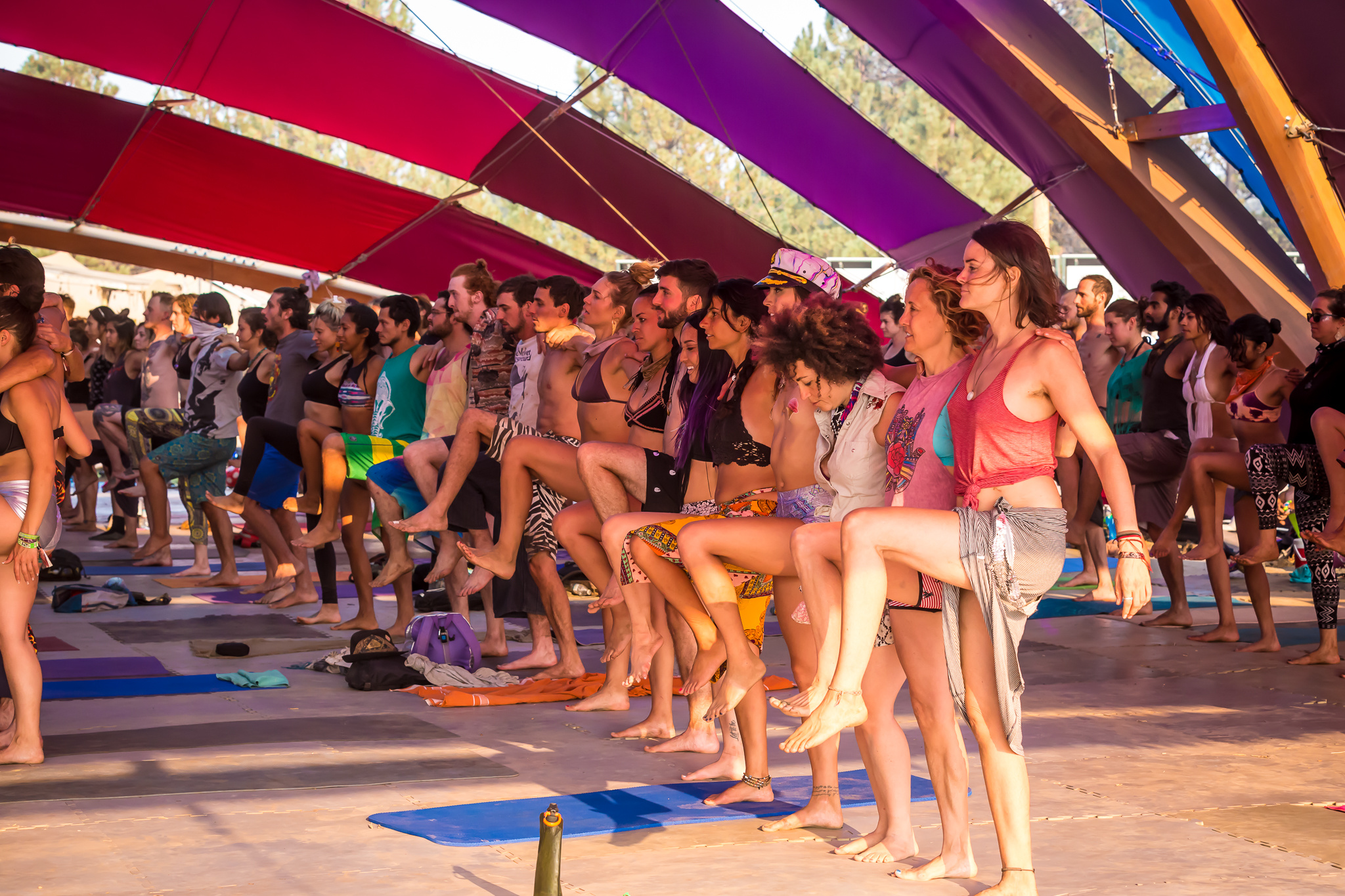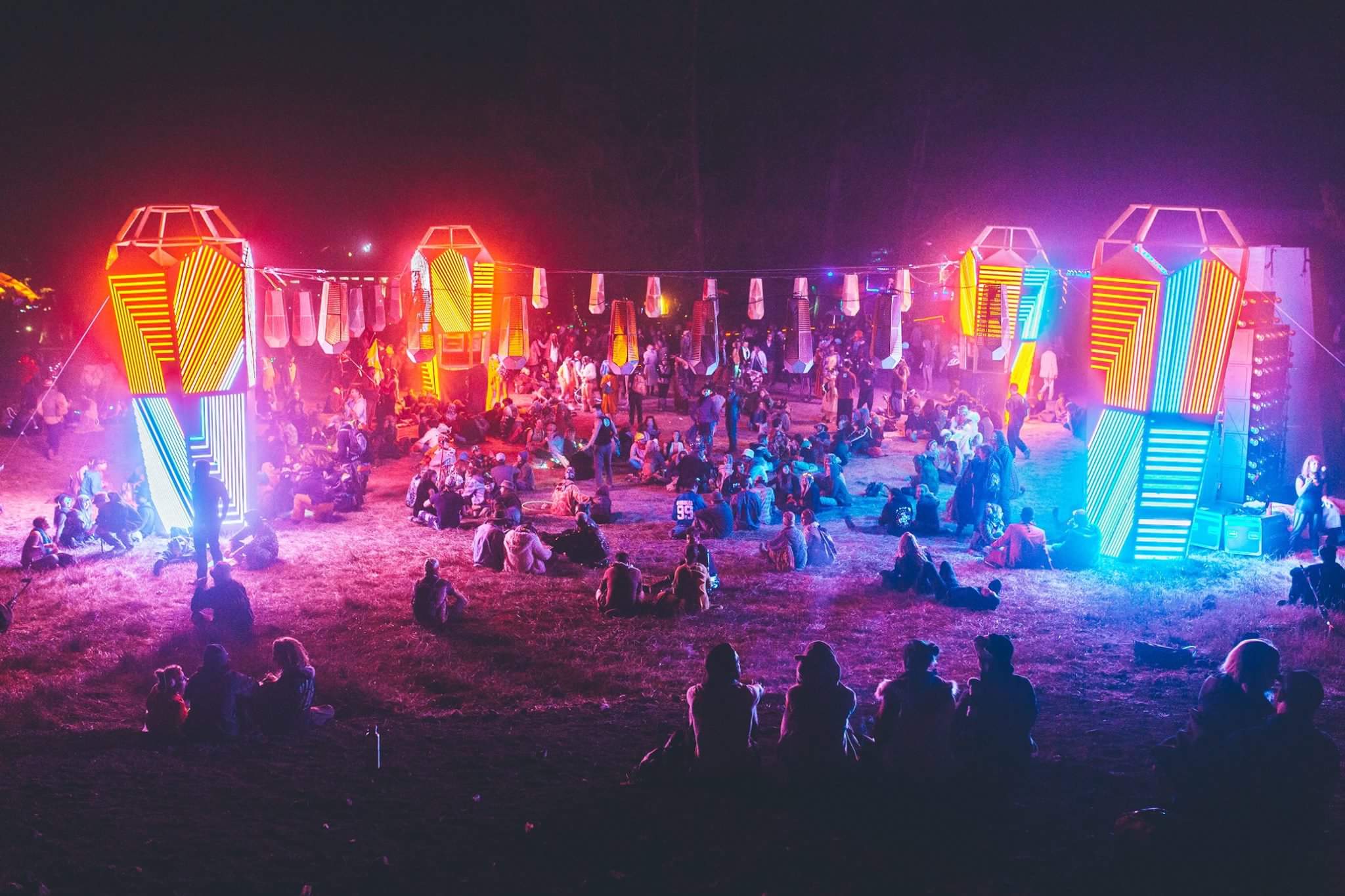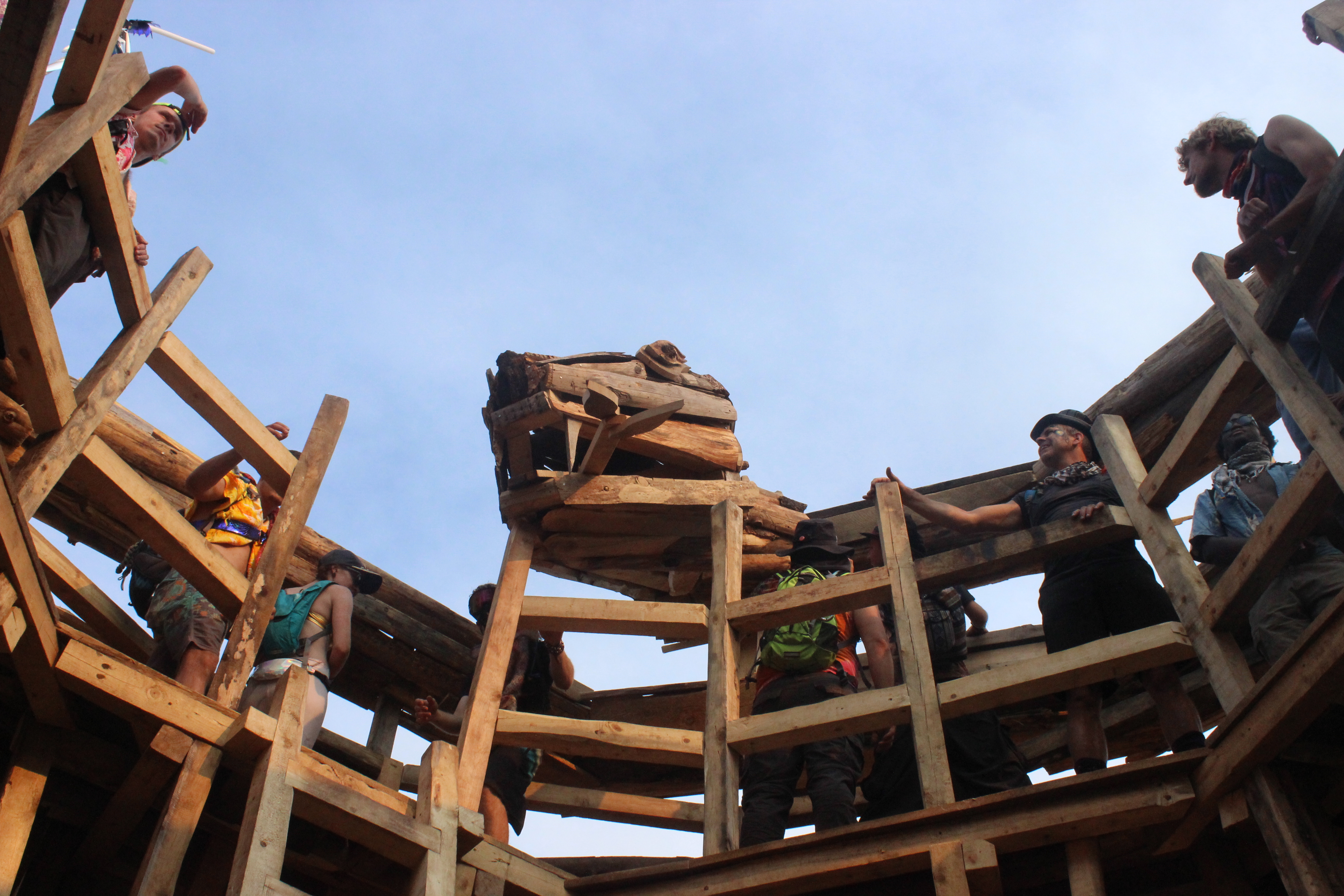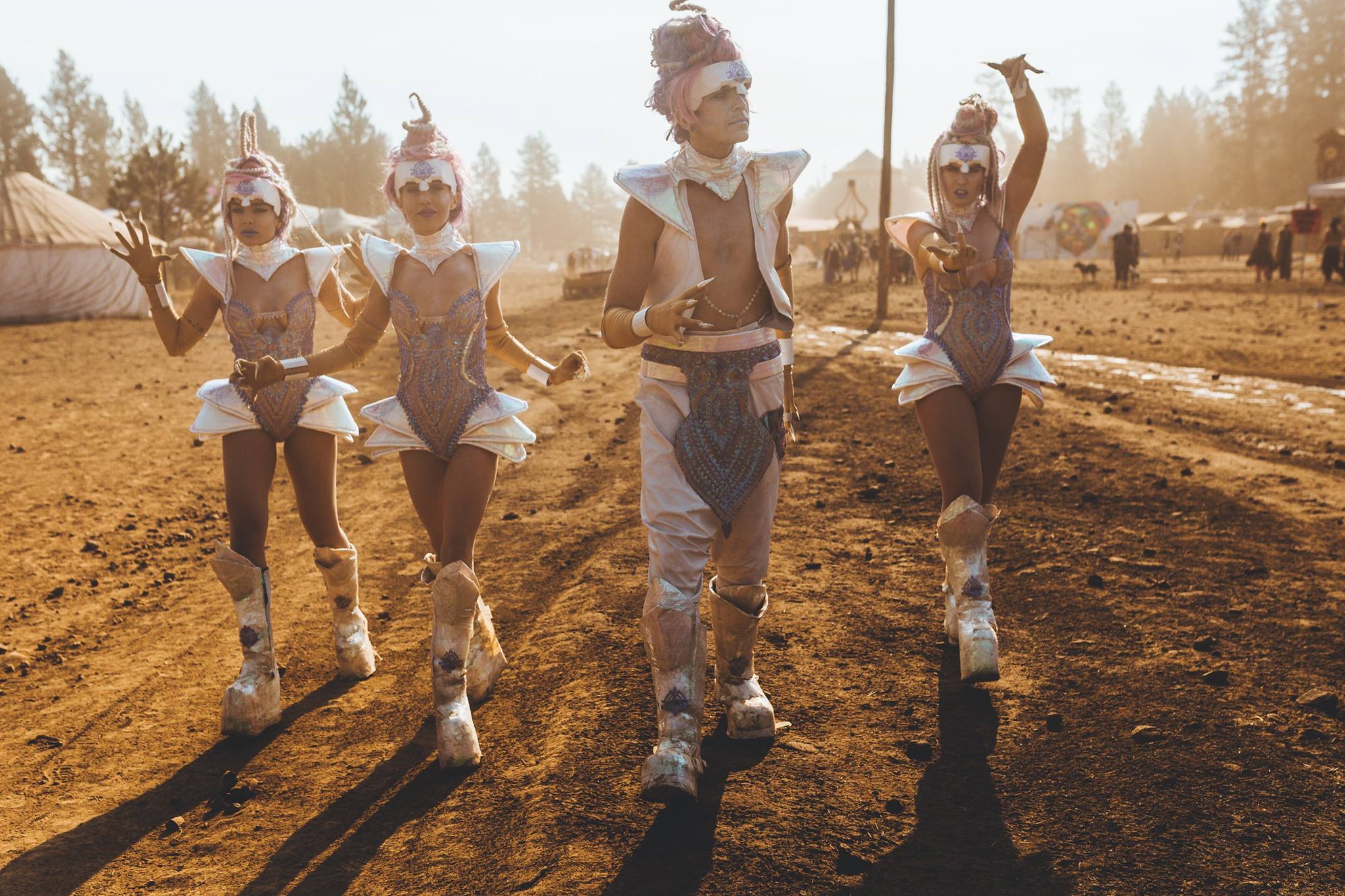 With any global endeavour of cooperation, traditions, ethics, and work mentality always come into play. It was clear that Global Eclipse had to deal with the same. The event was still being built as we arrived on Wednesday and work continued throughout the week. It took us 8 hours to get in. (Burning Man waits, anyone?) Attractions like the MOVA and Eclipse stage were built during festival hours. But as with any experience like those our hosts put on, random pop-up attractions are the norm and so it quickly became passable considering the amount of enchantment already in place. One thing is for certain: the attention to detail at this festival remains unmatched. Affirmations, gift baskets, art pieces hidden about the festival, themed troupes (space fairies, sun-children, and swamp monsters!), and the delicate design from stages to booths to signage markers – color schemes and themes are important! – made it truly evident this was not some "Fyre-ready" excuse for not being fully up and running come showtime. Rather, a deep care for making sure things were experienced properly.
It bears repeating that this event was not backed by corporate sponsorship.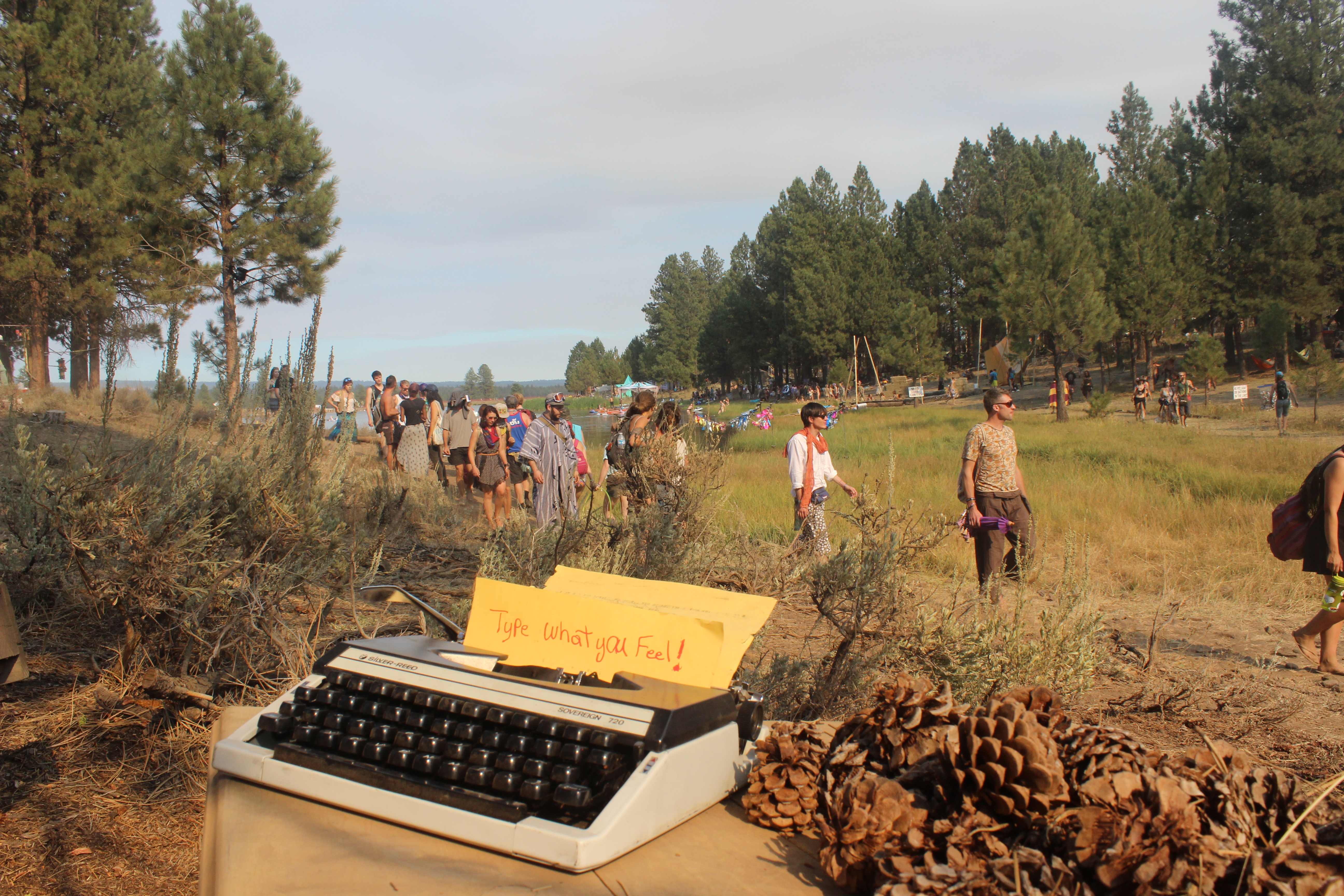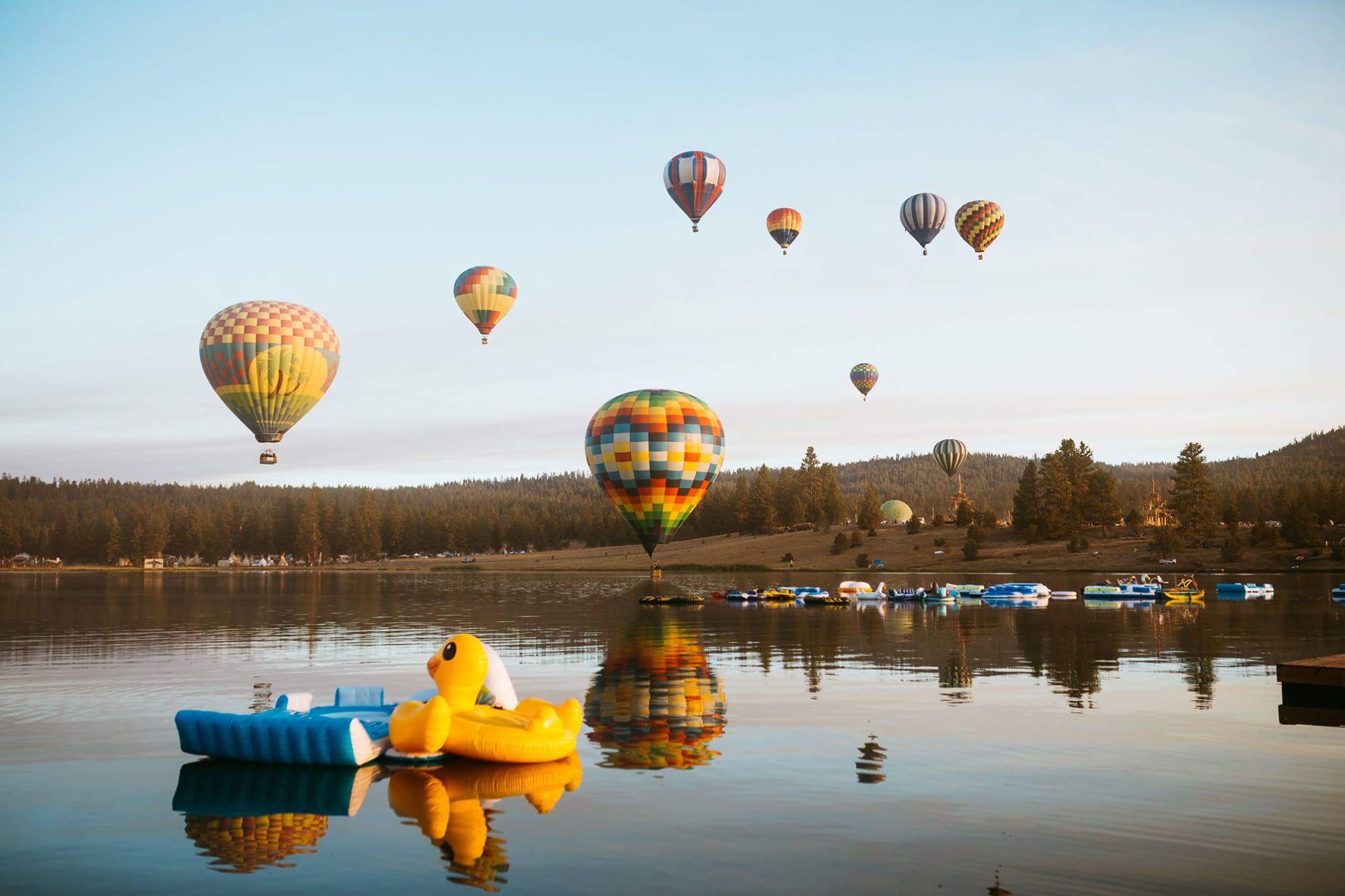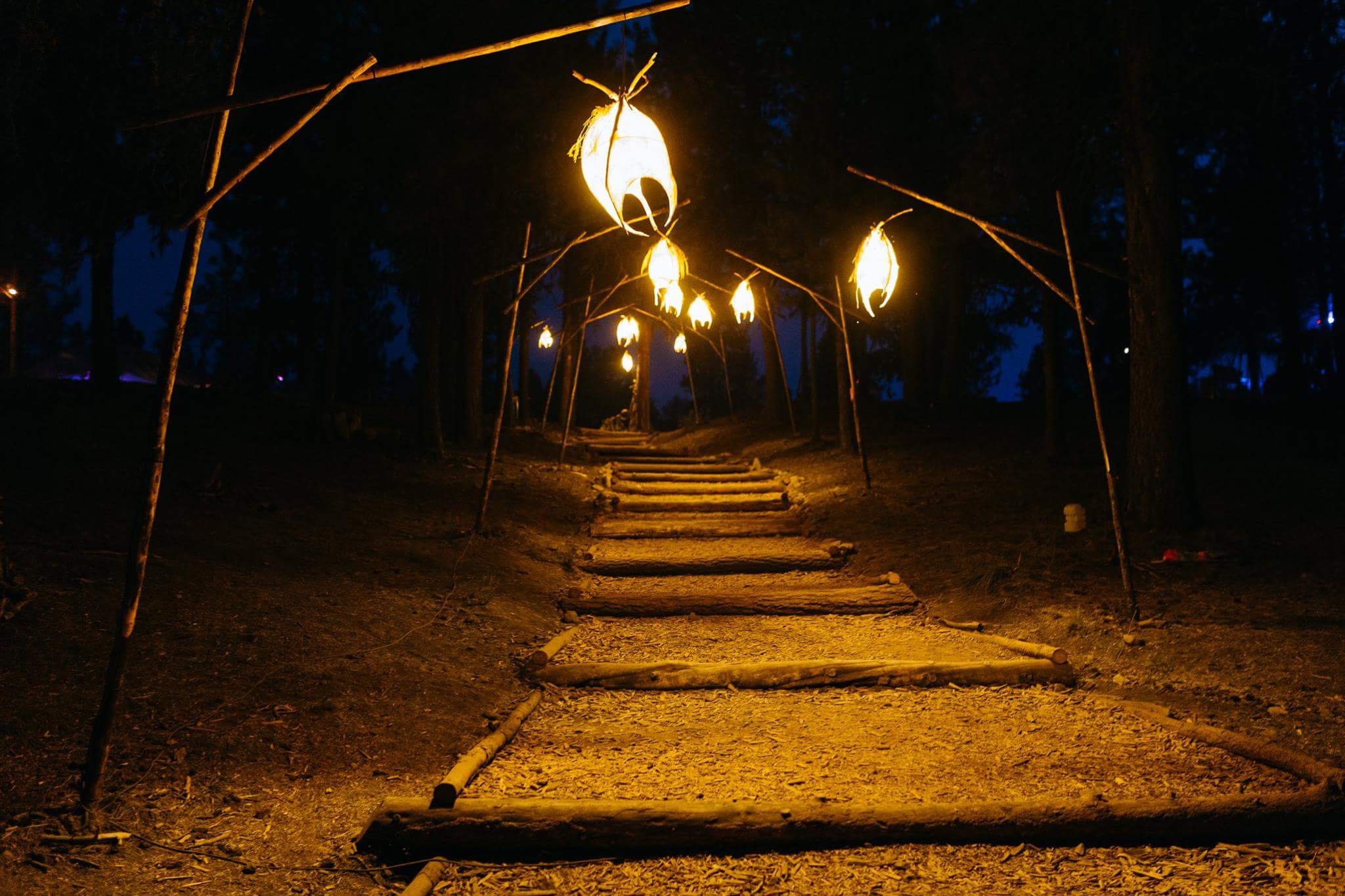 Nearly every other person we talked to came from a different corner of the world. Our camp of over 60 people represented 6 countries in itself. And the new friends we made inside the event made up for the rest. While the lack of cell service definitely added an aura of stress – it was a mission all its own to find people – it was refreshing to have so sharp a digital disconnect. Not being constantly bombarded with the trouble brewing around the world for a week really put life into perspective. At the same time, reducing the fest to its own human creativity efforts made for some resourcefully improvised message boards, meaningful chance encounters, and clever meet-up strategies. In this itself it is clear: people will always find a solution.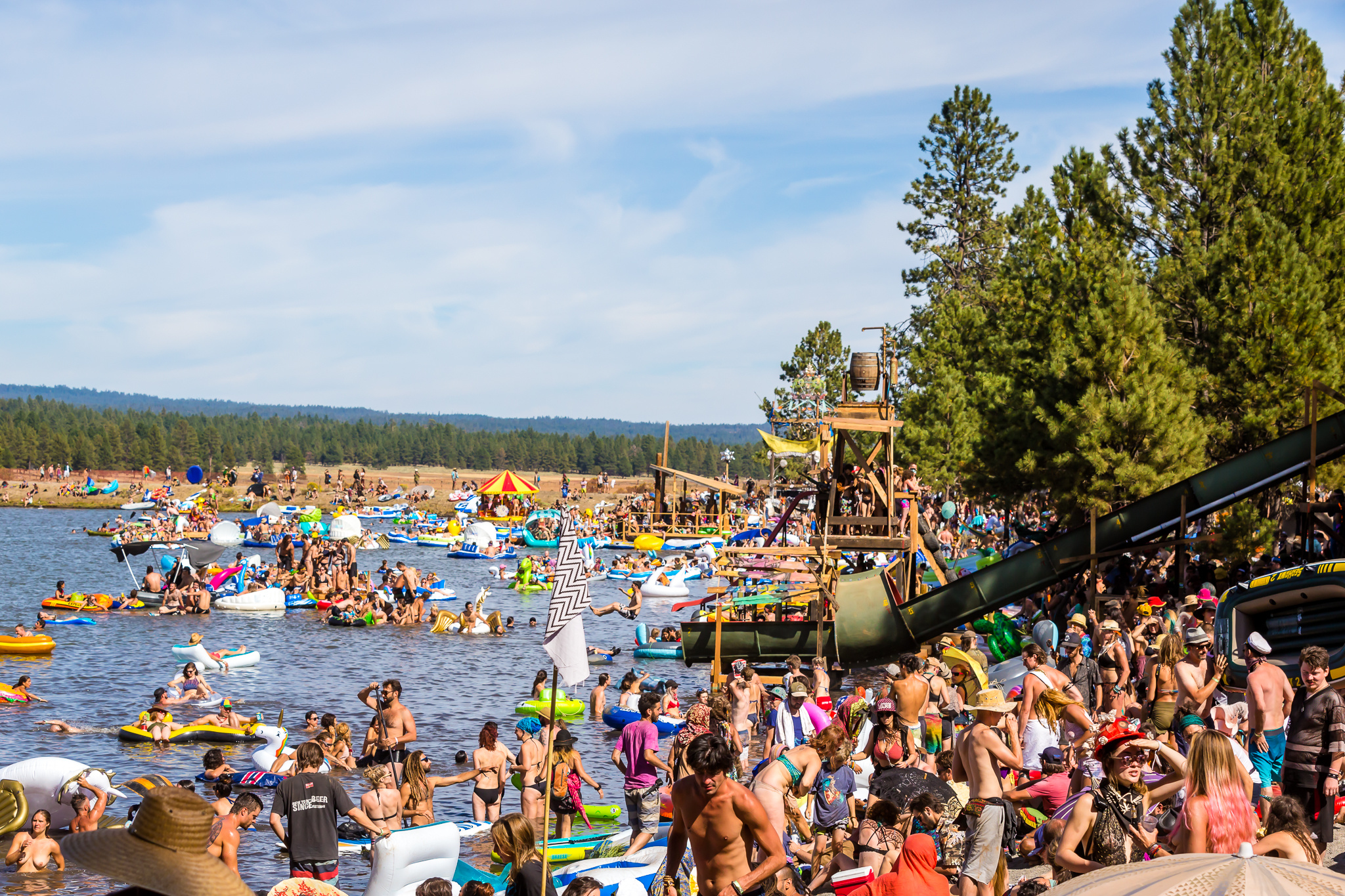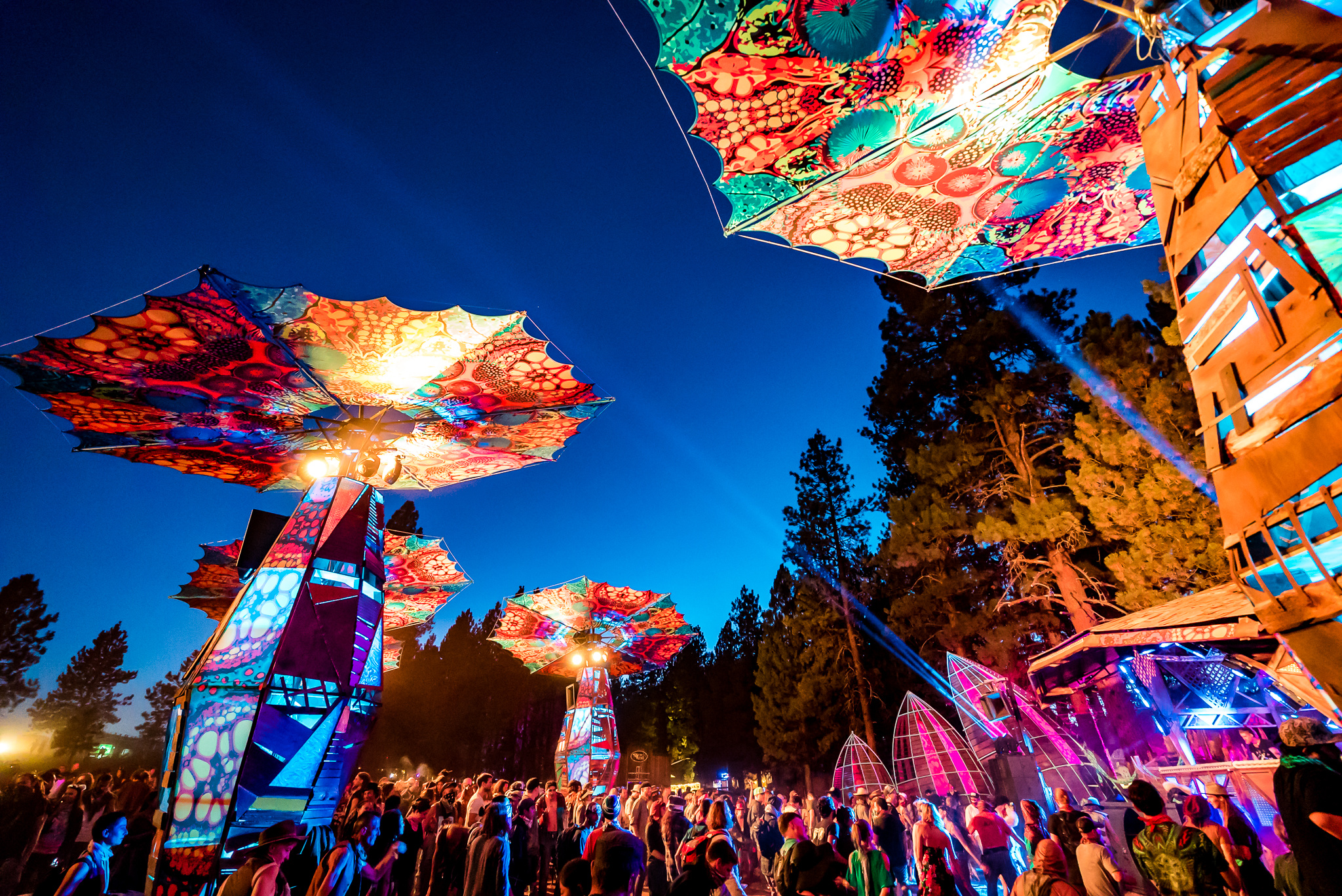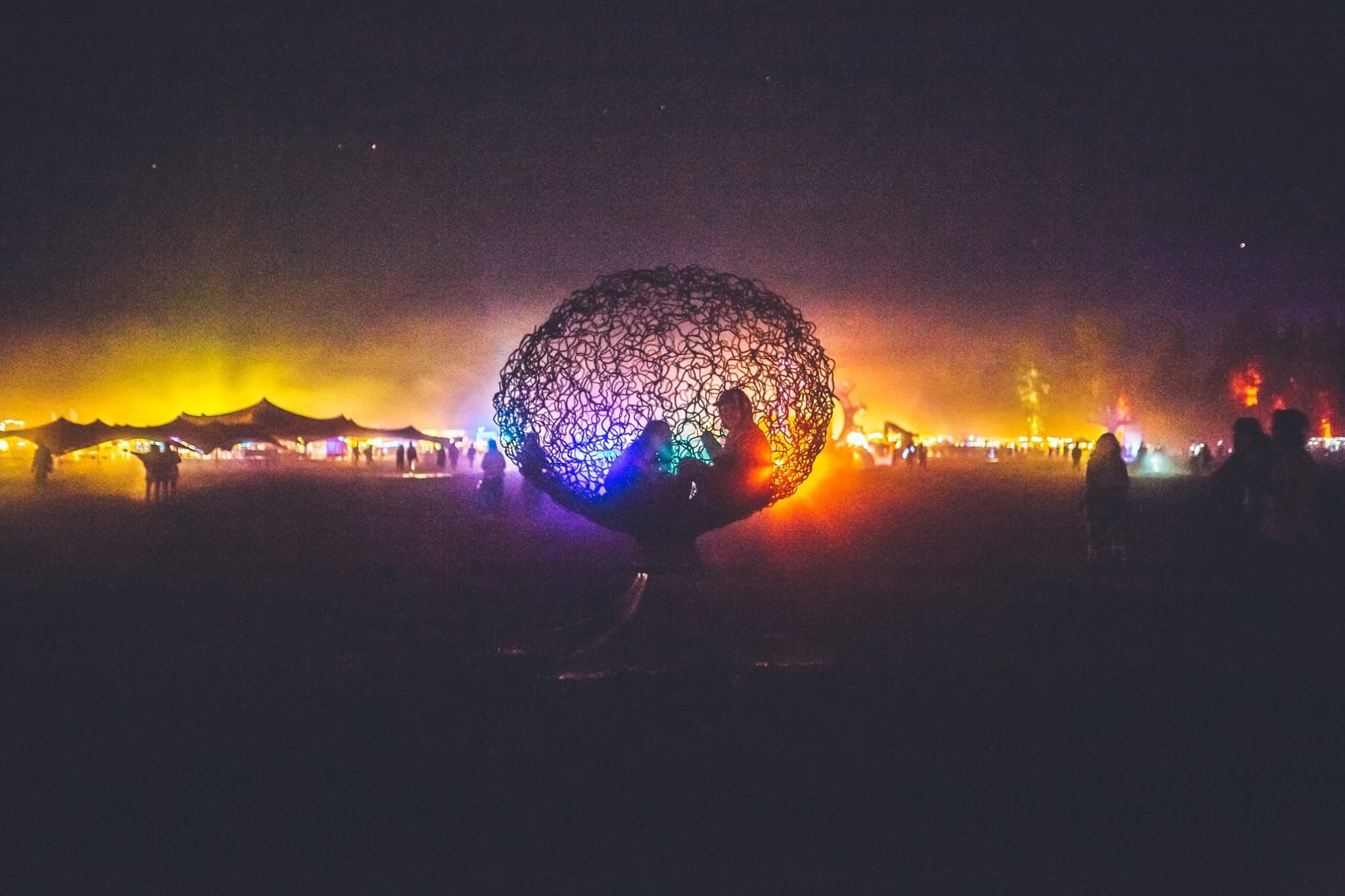 As far as music goes, there was something for everyone. Every act we saw had their own unique flavor and the top of their game in check. Standouts include Audley, The Polish Ambassador, Charlesthefirst, Machinedrum, STS9, Antibalas, Justin Martin (more Drum and Bass, please!), System 7, The String Cheese Incident, The Gaslamp Killer, OPIOU, Patrice Bäumel, Nico Stojan, CloZee, EPROM, LOUD, Nicola Cruz's Sunrise, Mortisville, William Close, and Madmotormiquel. Even with the quality of the billed acts, music all about at the festival was a given – The Sym-bi-oat, the Guayaki Tent, the Traveling Bug Car, the Silk Road side stage, and the Astro-Slide had their own special following all week. There was music everywhere and that's the way we like it (yes, even the endless Sun Stage Psytrance blasting into our campsite – what would we do without a beat to put us to sleep?). P.S. props to the people who by the end of the week had literally set up camp right at the Sun Stage.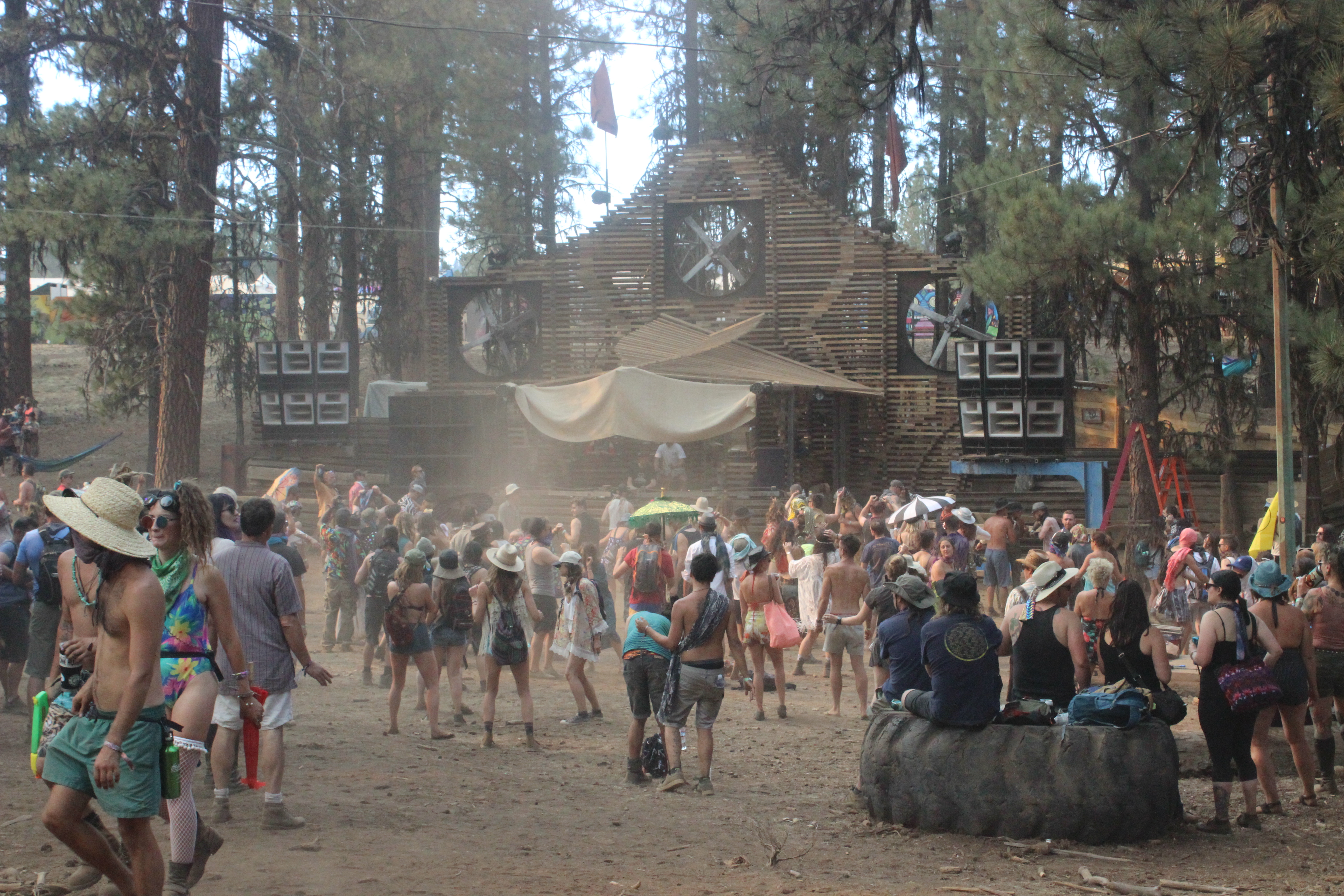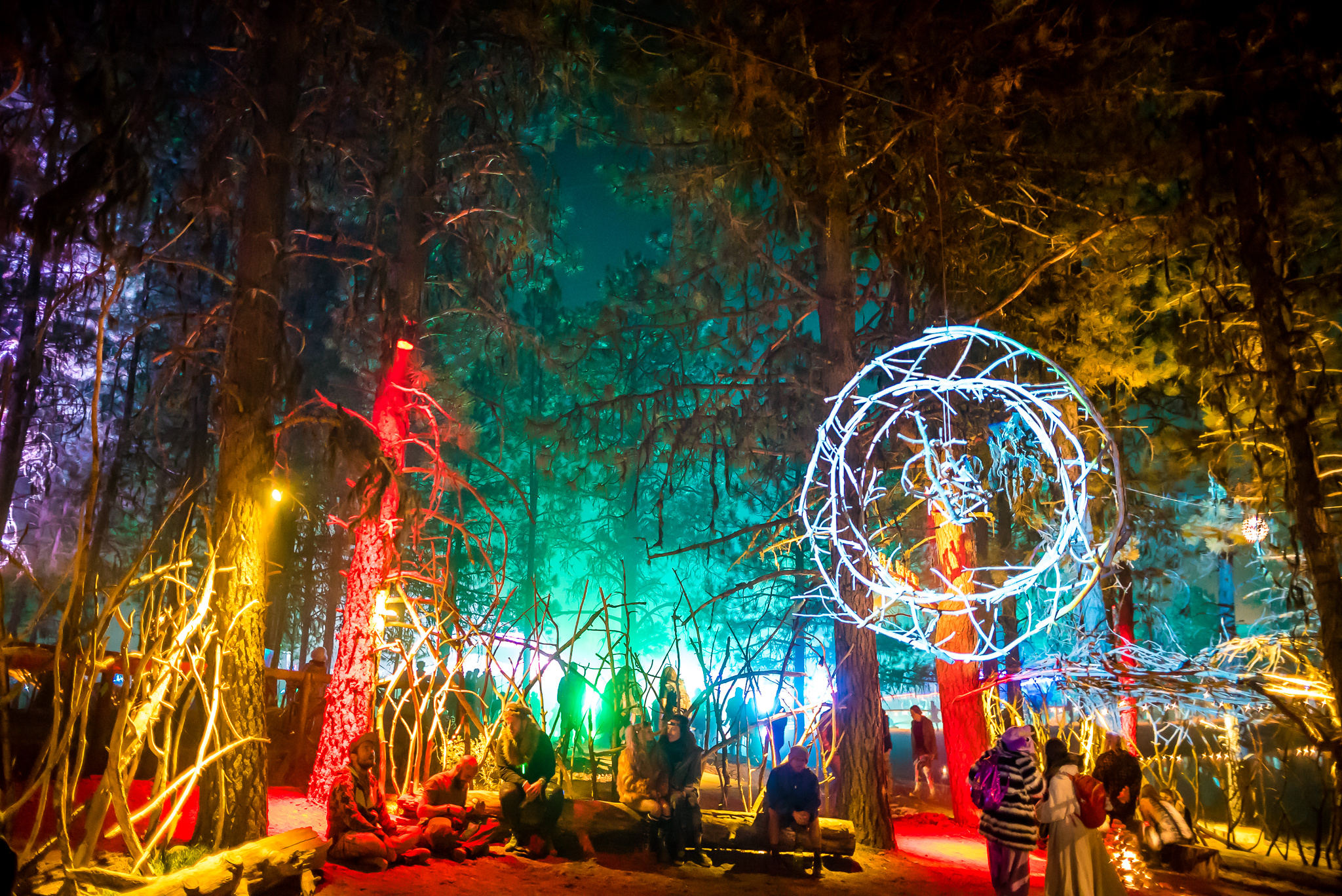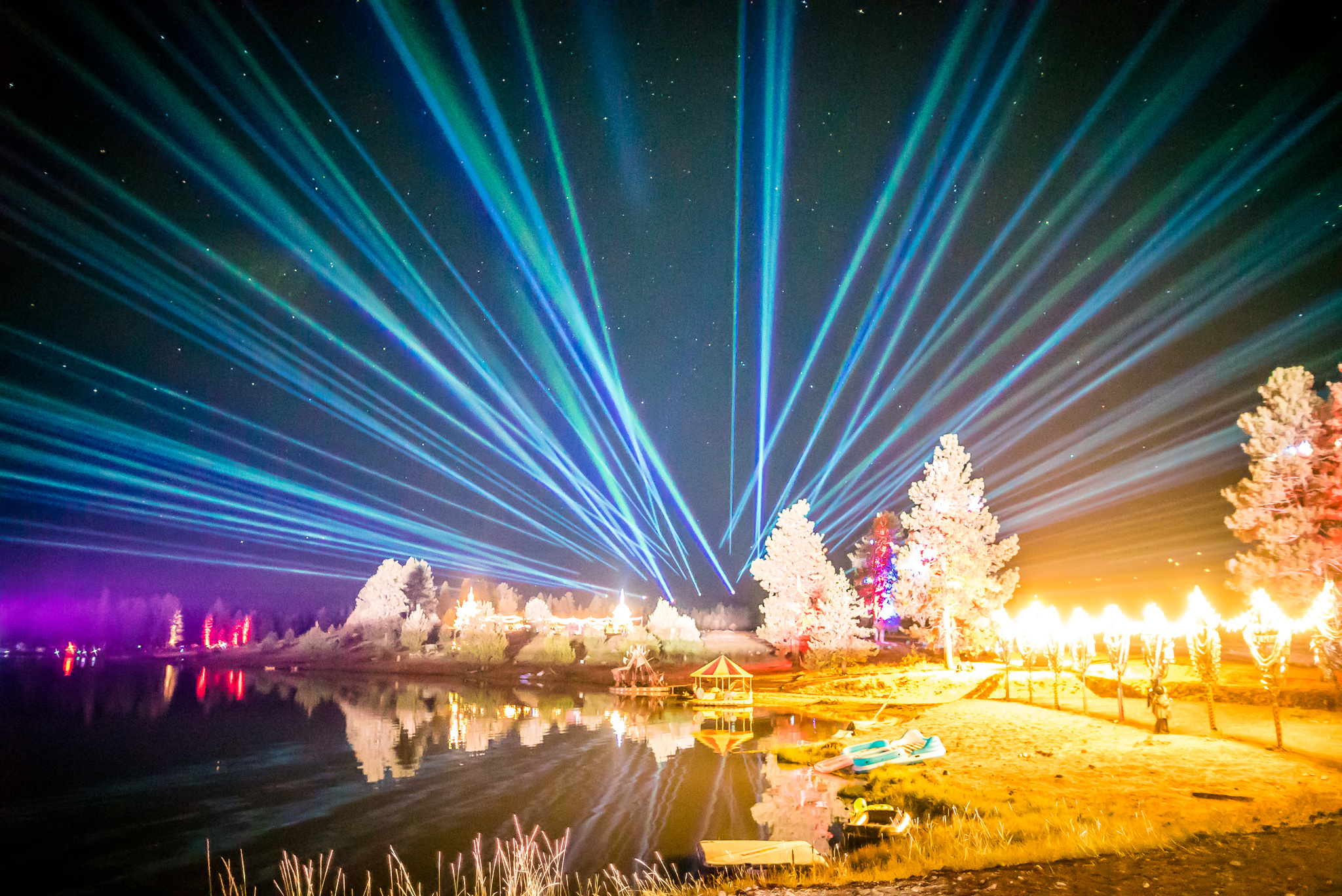 And then there was everything else; which, while "everything else", was definitely not to be taken lightly. From classes on googly-eyed booty twerking at the Dance Shala; to unleashing the kundalini serpent at the Yoga Shala; to walking the path of a healer at The Shrine of the Cosmos; to developments toward an environmentally stable world, edible landscaping, and free apple trees at The Permaculture Plaza; to Sensory Speed Dating with Guerrilla Science; to the Liminal Caravan full of mystic odds and ends and altars; to the Roadkill Saloon's Westworld theatrics; to sound healing opportunities at the Wellness Oasis and throughout the festival; to family-friendly (and actually really fun) fun at Kidzbiosis, to chiropractor sessions, haircuts, and B12 shots outside The Silk Road; to learning how to eat for your soul at The Nourishment Lab; to native practices in sustainability with 1Nation Earth; to Android Jone's 360-videography and VR Dome; to the most intricate and detailed art at the MOVA (with the added bonus of meeting and signing with The Greys); to Shamanic ceremony instructions with the Village Witches; to the Fringe Theater's all-are-welcome talent shows; to martial arts and functional movement training at the Play Zone; to free drawing and unleashing creativity at the Art Temple; to poignant discussions of current paradigms at The Hub and The Parlor; to delectable and healthy treats from all the food vendors (shoutout Killa Dilla!); the organizers of Oregon Eclipse made sure there were ample offerings available for anyone looking for a respite from being caught up in the spontaneous dancing dust and fleet-footed spirits.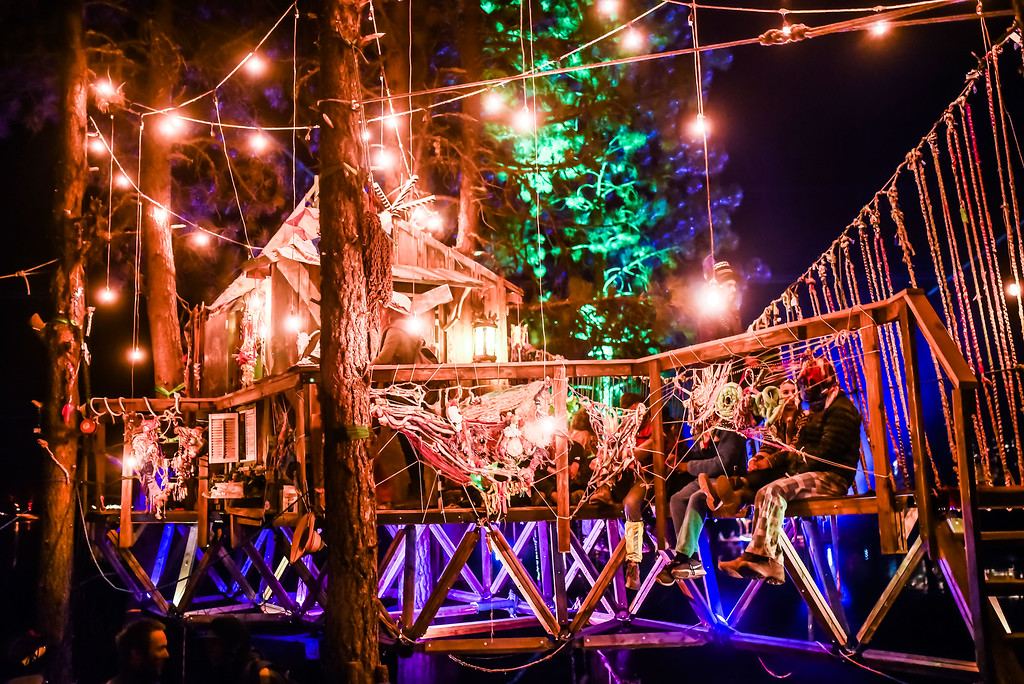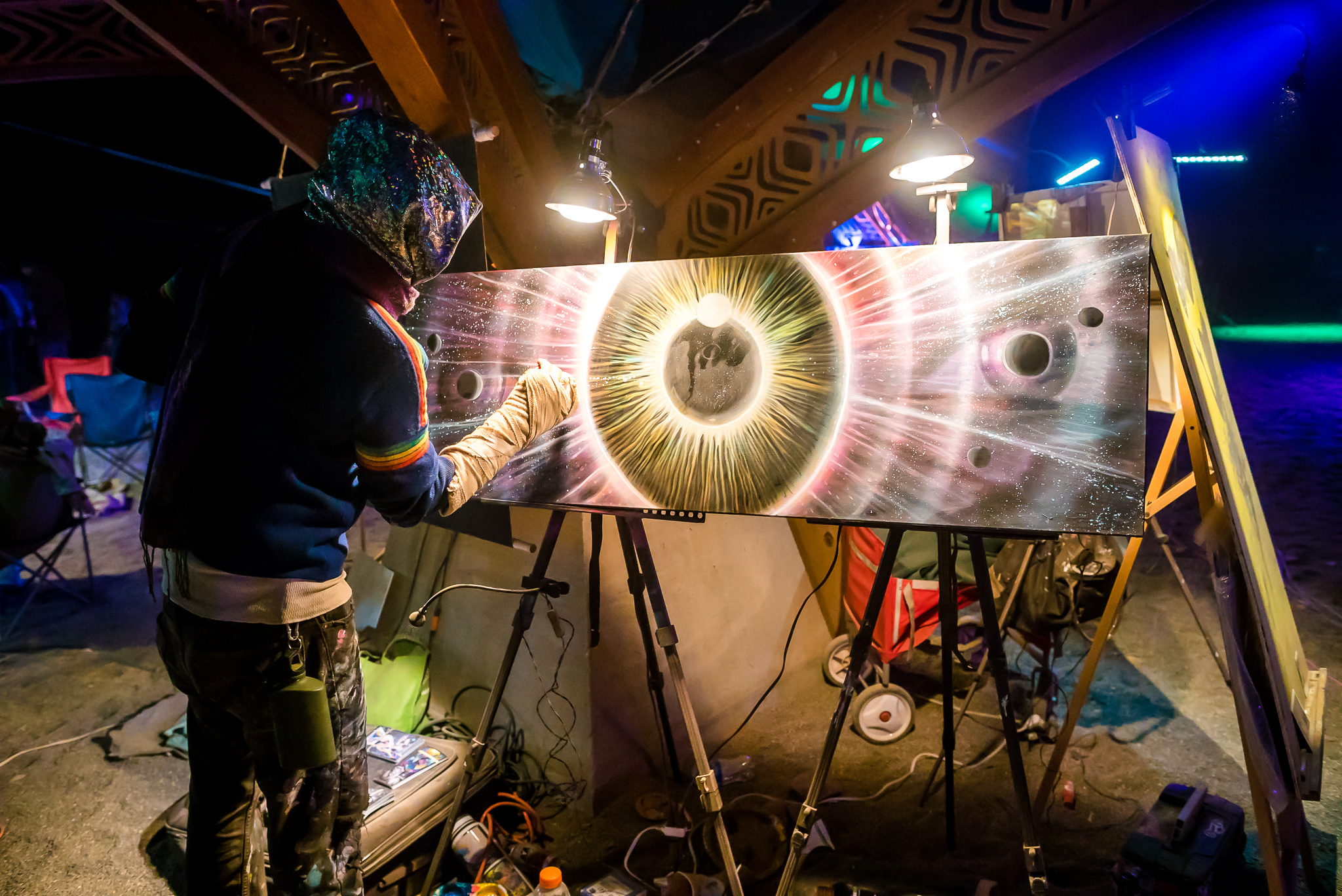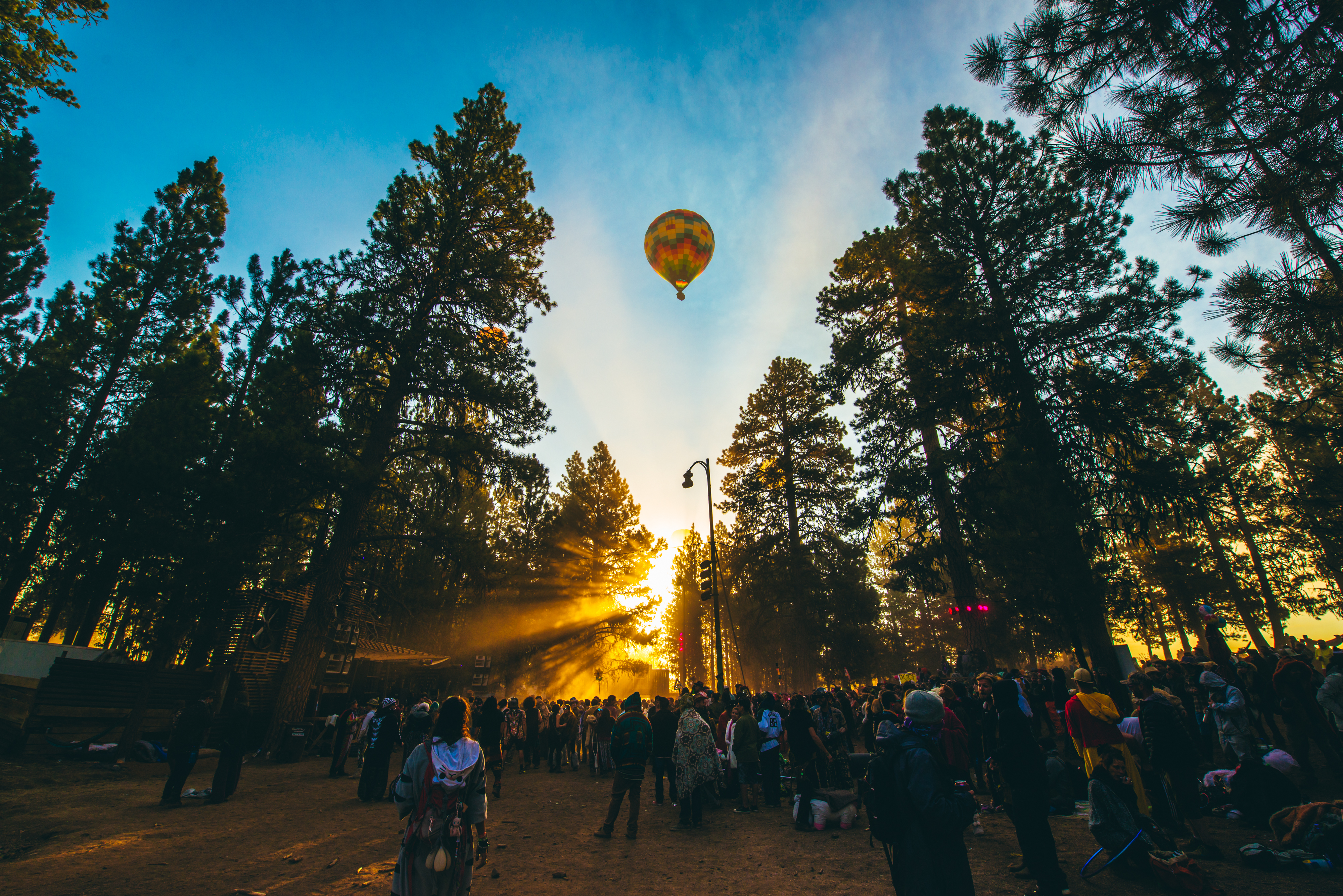 Yet, what truly stood out to us were the multiple talks we stepped in on that discussed giving up individual ownership and giving in to the sharing economy. Some highlighted simple topics from sharing wi-fi and cable with your neighbors (why not reduce everyone's costs?) to complex topics of how a sense of individuality creates a need to defend "what is mine" and the anxiety, violence, and fear it creates. Instead, what would it take to truly understand we don't bring any of it with us when we pass? As we have grown through the years of going to Transformational Gatherings, the talks and interactive art have taken more hold of our time. It has become evident that music is a leading complement to inspiring these deeper connections to community and what type of world we can create if we merely pay attention.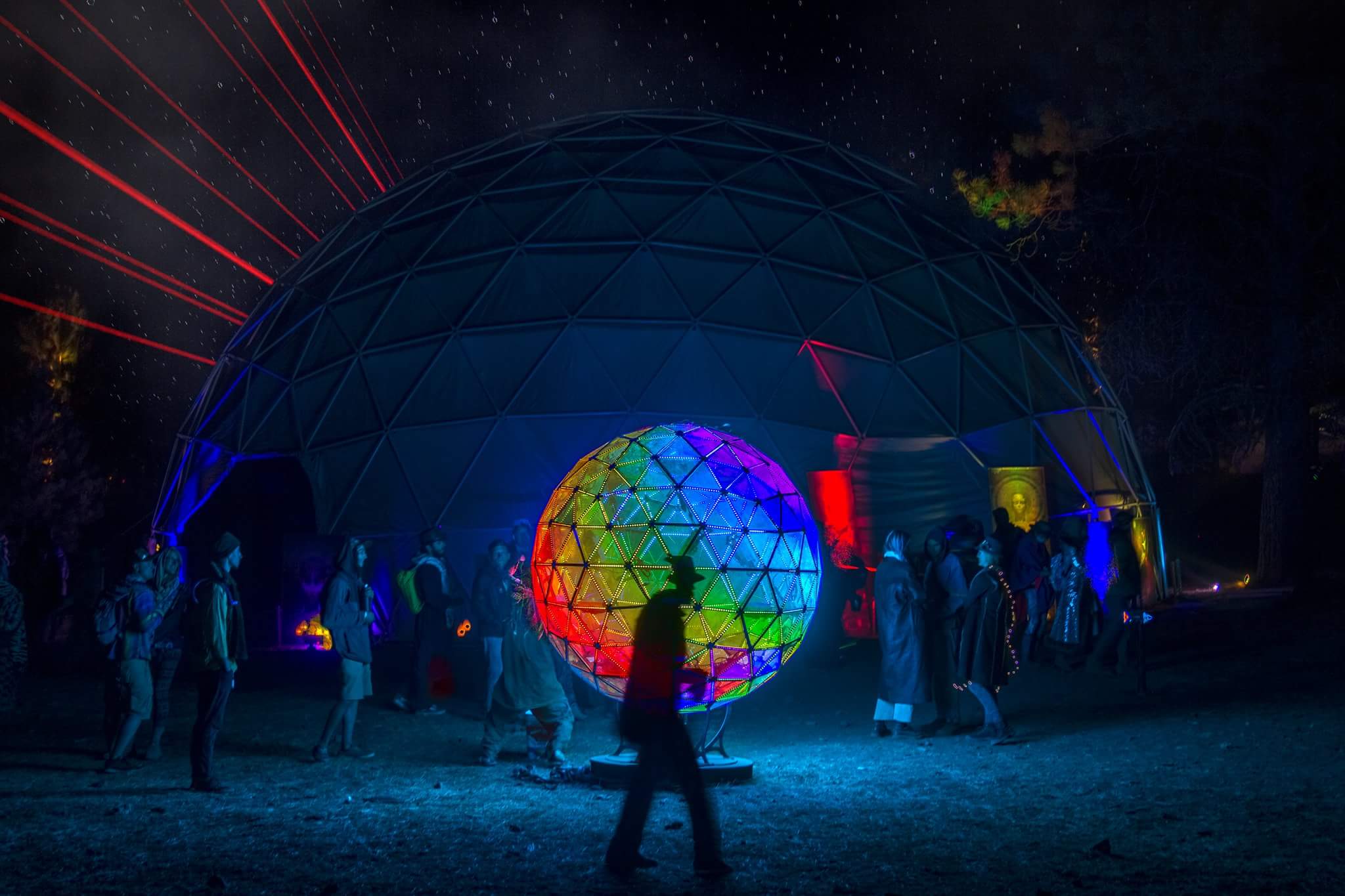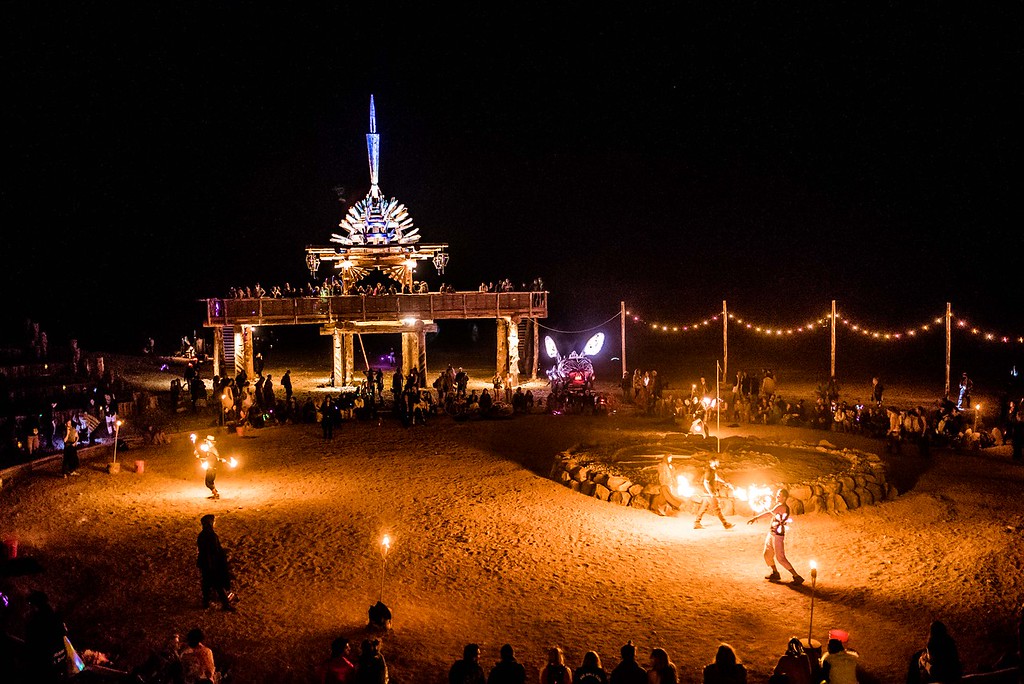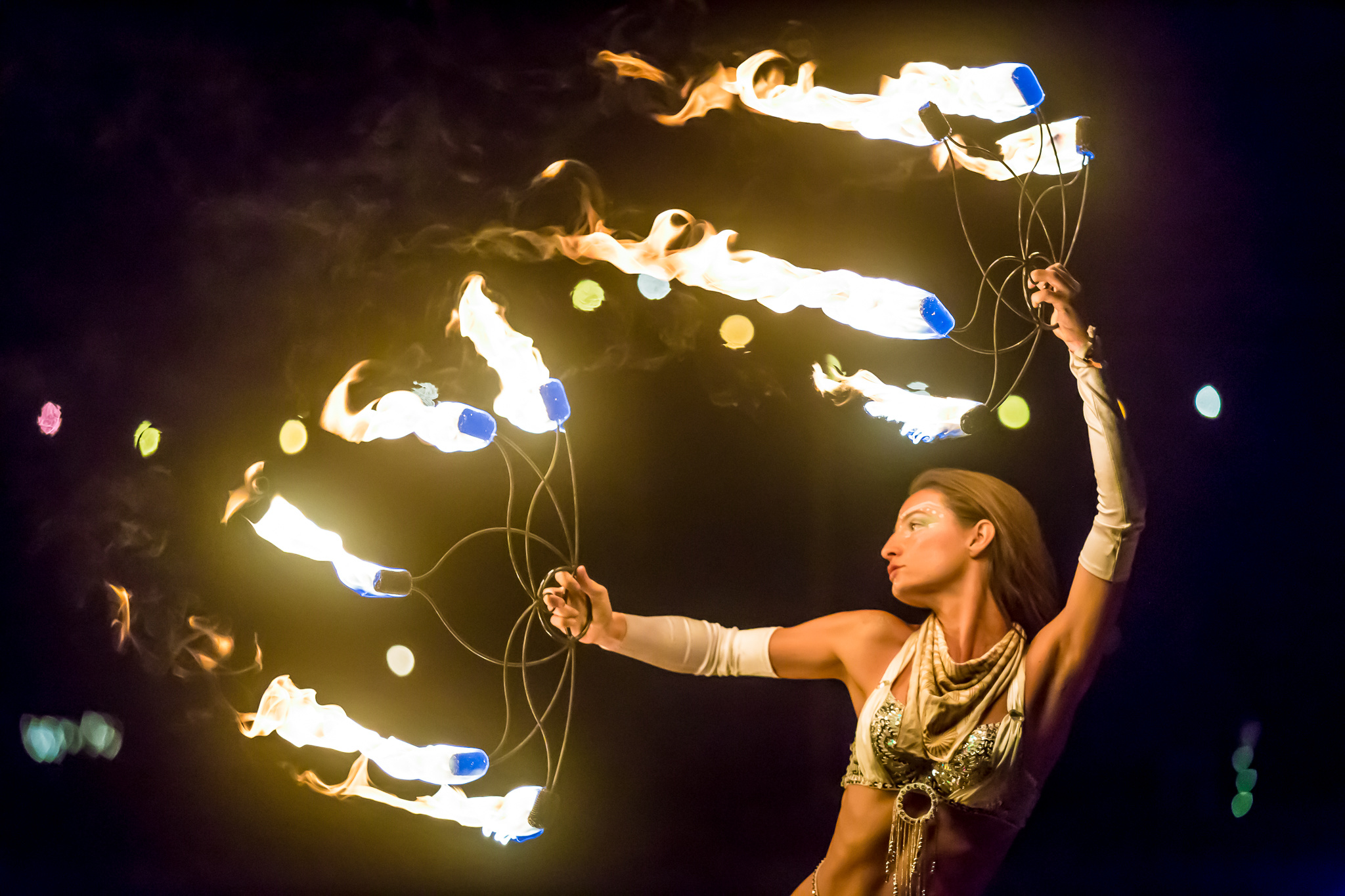 Lest we forget the Eclipse, those two minutes of totality were breathtaking to say in the least. Having an entire tribe of people gather at the Sun Temple was an experience in itself (music and art and festivities and "everything else" were just icing on the cake). Several marriage proposals beneath the diamond ring effect brought tears to our eyes. Or maybe it was being surrounded by a family of like-minded individuals whom we'd only ever probably meet a fraction of. Meeting under this cosmological rarity really brought home the idealization of what it is to be human – despite our distances and differences we are indeed "All One", hurtling through space. The call for unity has long since passed. We sensed it in the prairie among us, and we sense it now at home; we are ready for change and Oregon Eclipse has stoked our fire to seek it out. Or rather, create it. Now.