Remember Symbiosis 2016 and the ensuing creation of the Global Eclipse Gathering consortium? The mystery behind that was quickly cleared as news came in of a Total Eclipse passing over Oregon on August 21, 2017. More specifically, Big Summit Prairie (52,000 acres of flatland and a 52-acre lake) in Crook County falls under the Eclipse's viewing path and will thus play host to our beloved traveling gathering's next installment.
This year's celebration will now span an entire week (August 17-23). Remember: it is a marathon, not a sprint. To put on a show of such magnitude,Global Eclipse Gathering has enlisted 13 well-known worldly experiences: Bass Coast, Beloved, Envision, Hadra, OMETEOTL, Origin, Noisily, Rainbow Serpent, Re:birth, Sonic Bloom, Symbiosis, Science and Non-Duality, and Universo Paralello.
In short, mark August 17-23 off your calendar and get your Eclipse Viewing Glasses ready!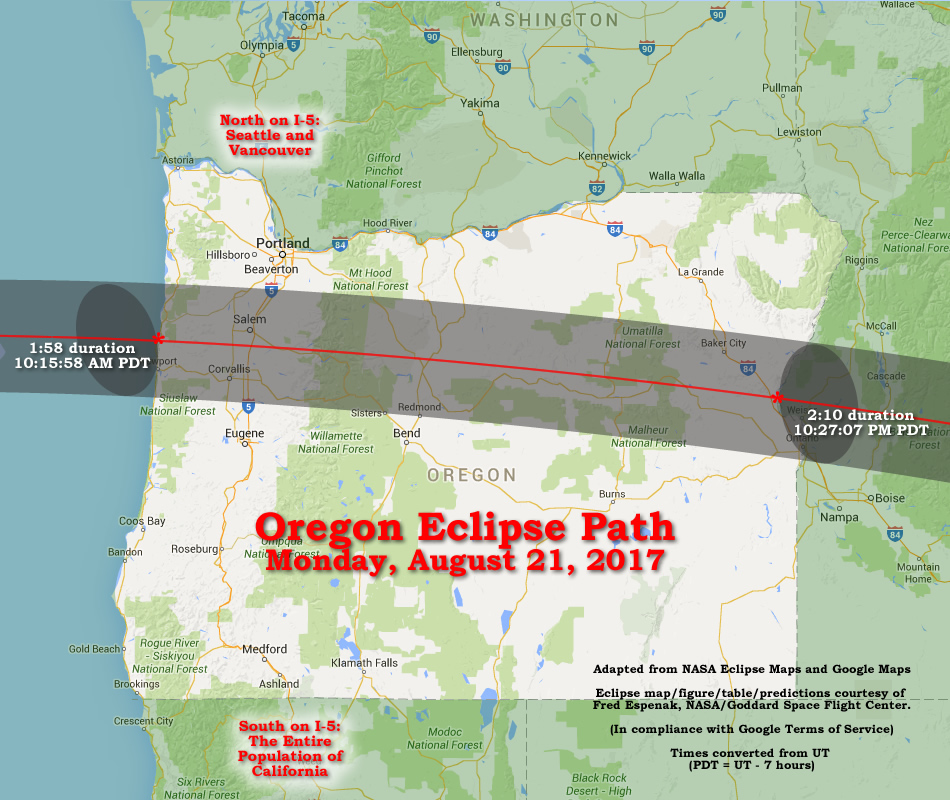 As with all things these special selectors select, there are top of the line musicians, artists, speakers, and change-impacters coming together to celebrate the rare occurrence. Checkout the 7-stage lineup below, be amazed, then buy your ticket and come spend a week connecting to Earth, community, and self while reveling in the marvels of our universe.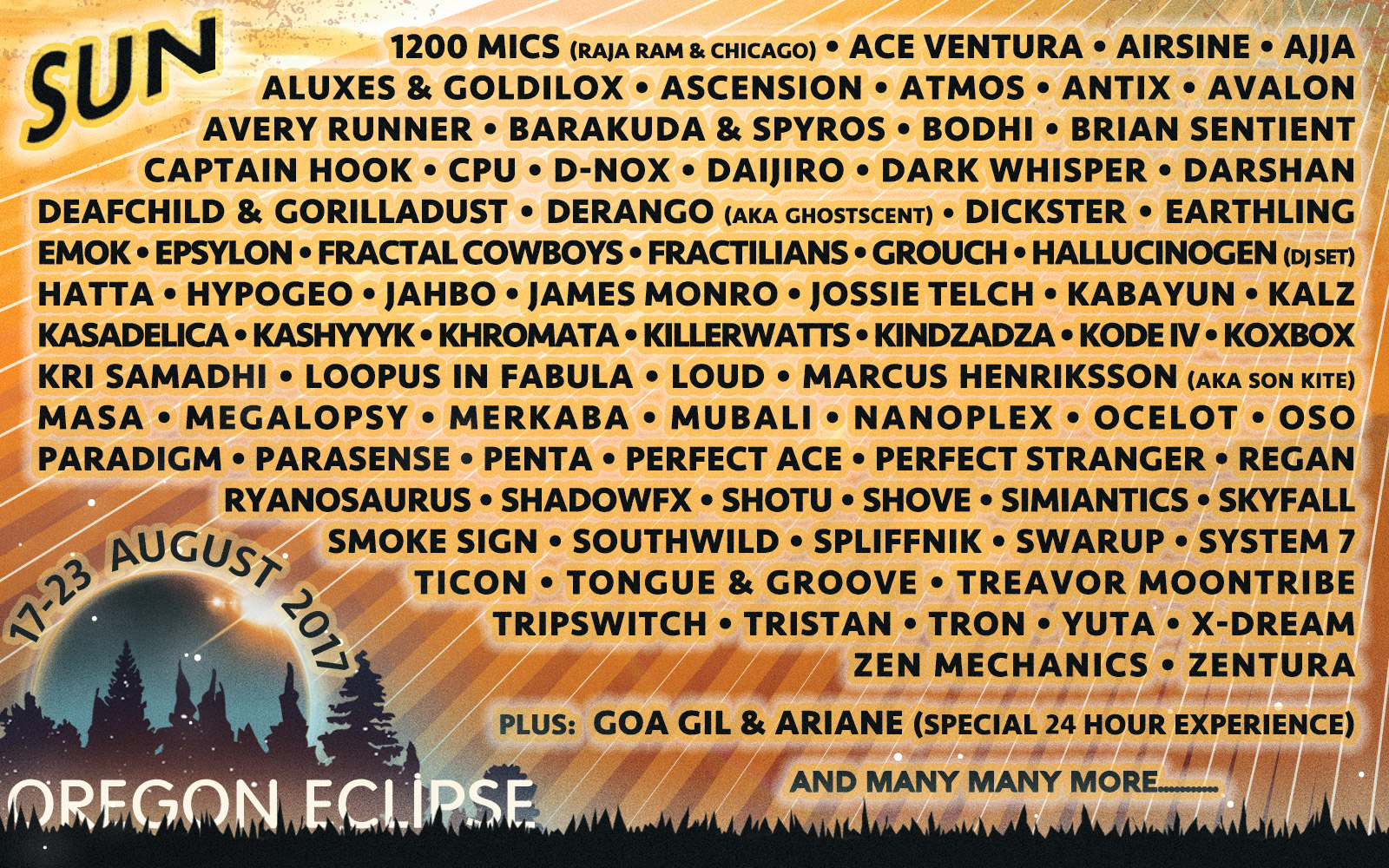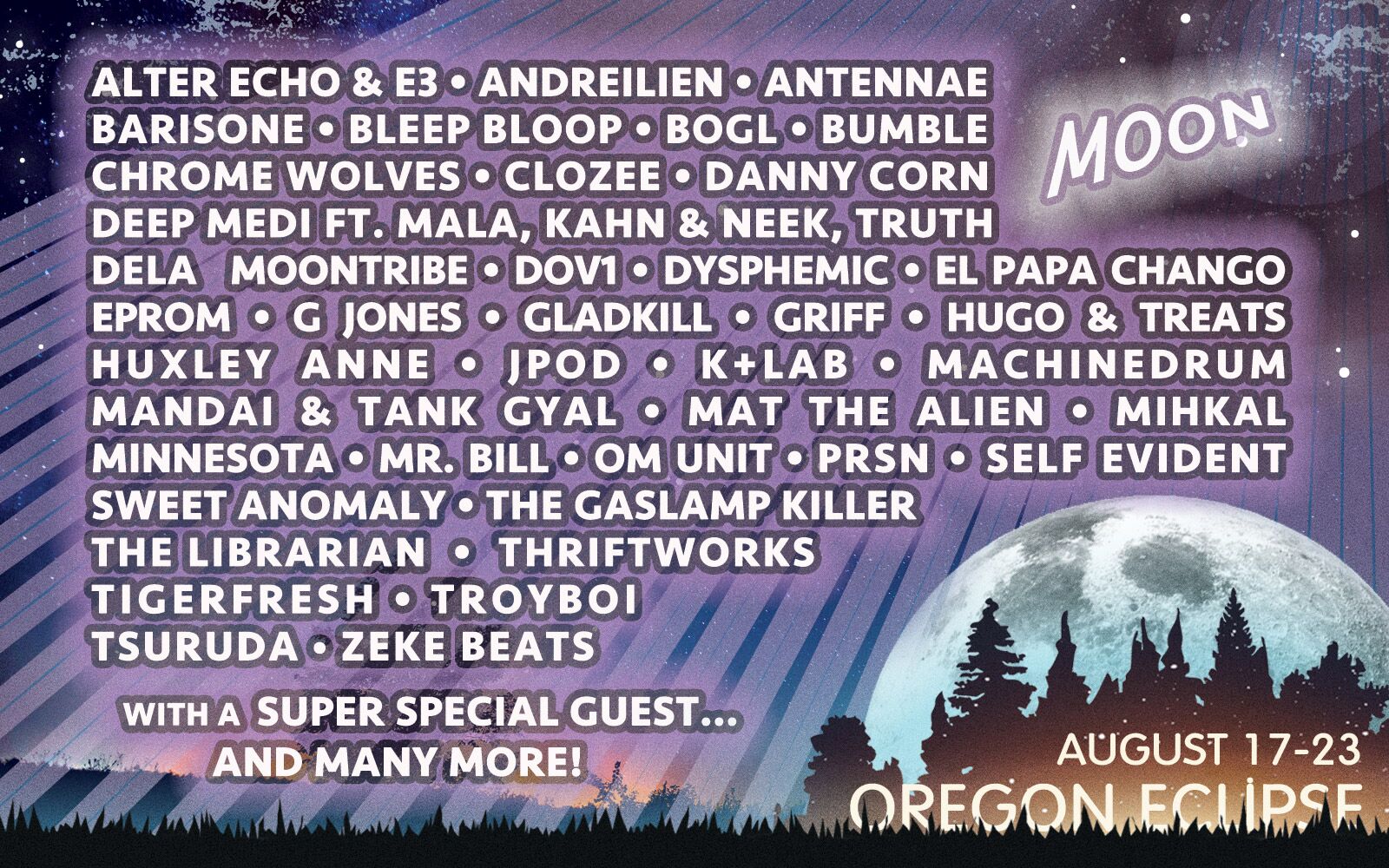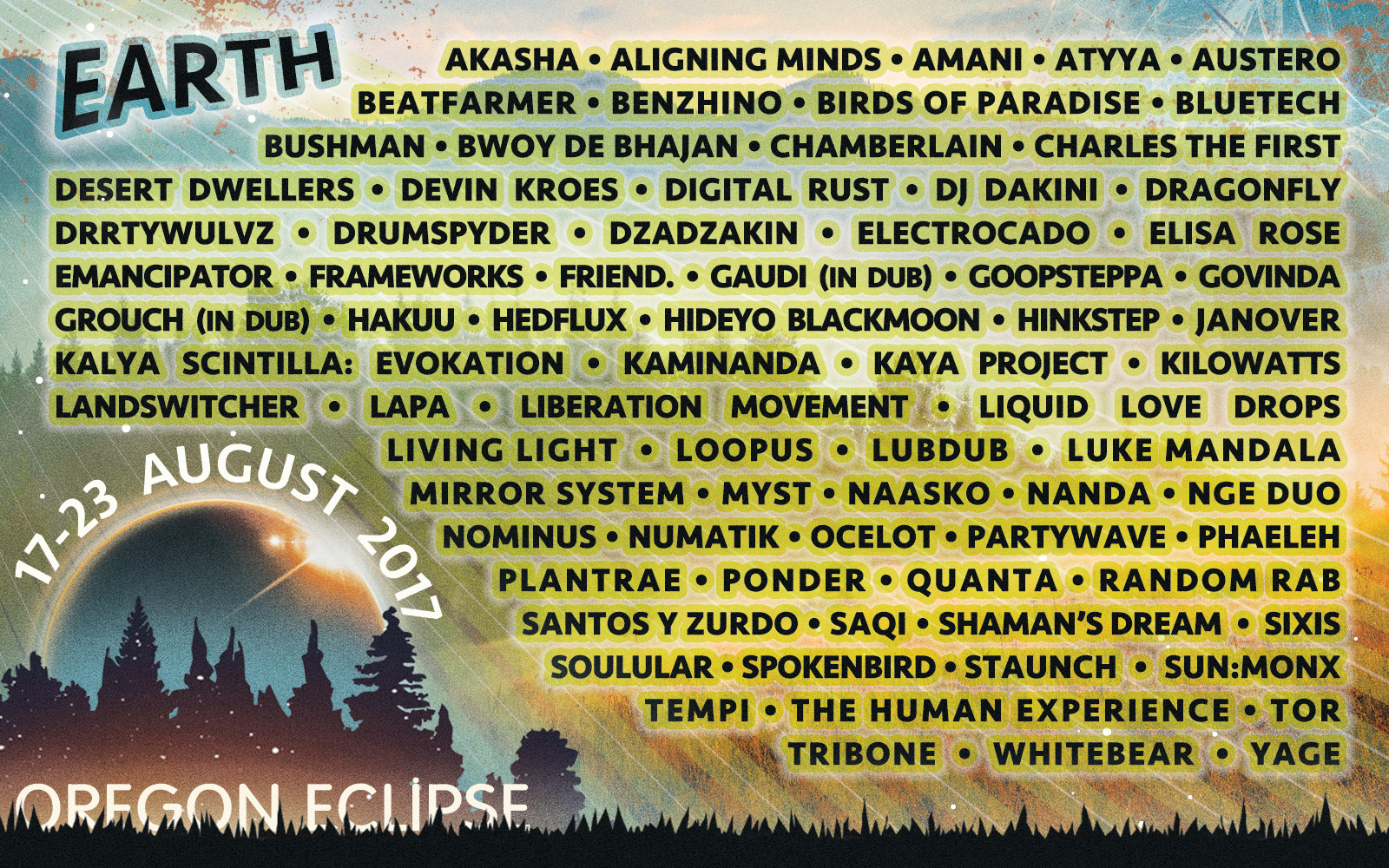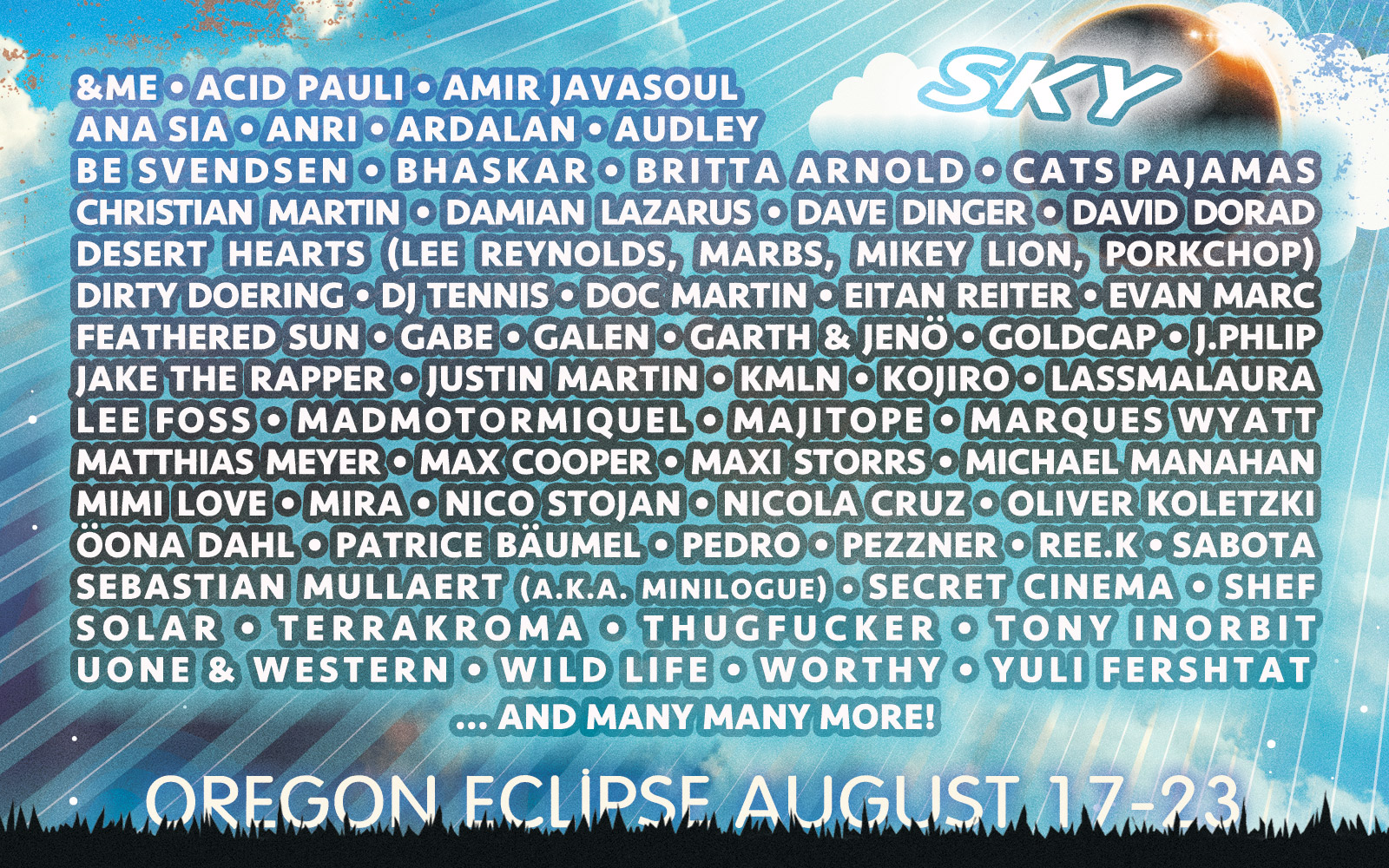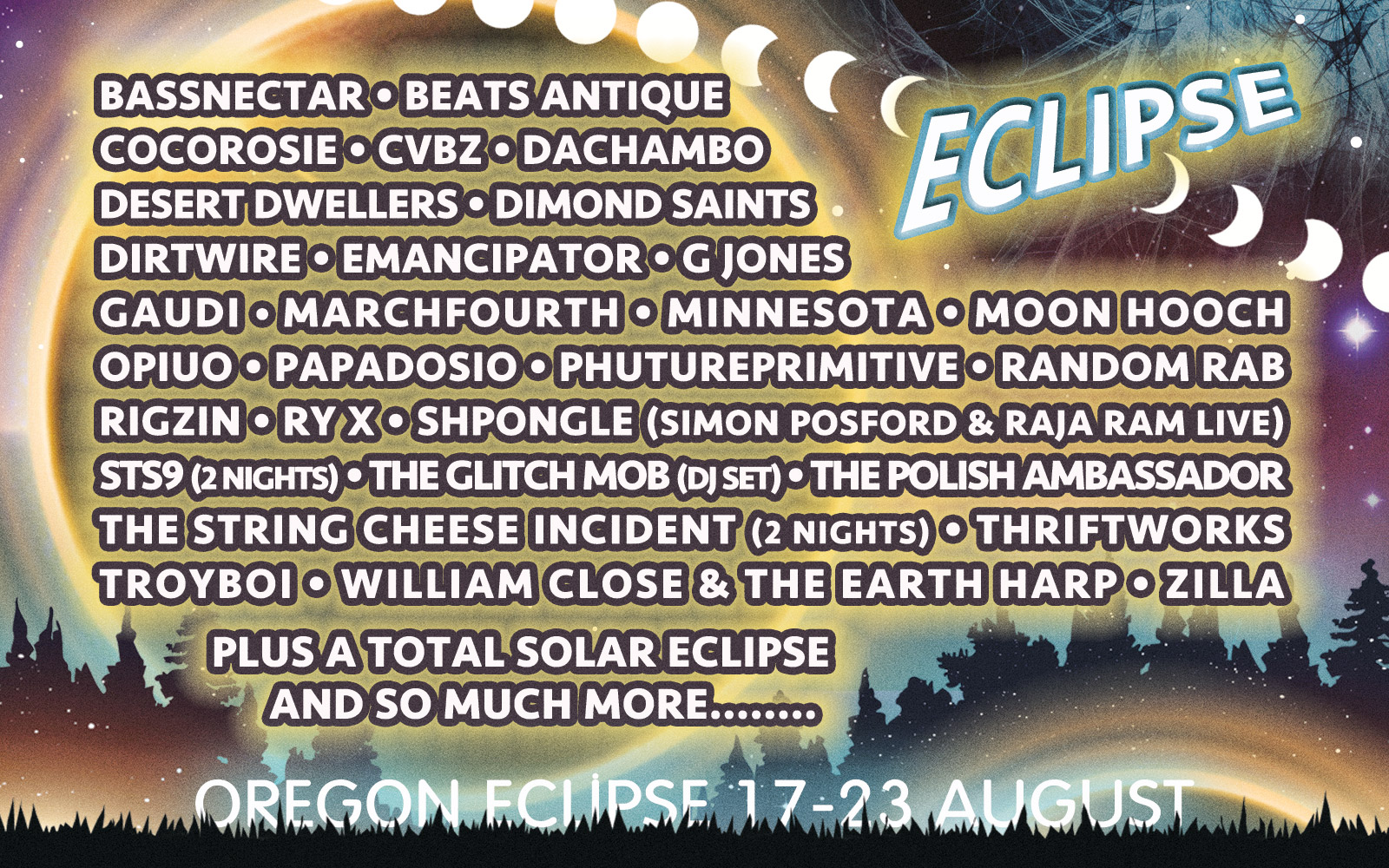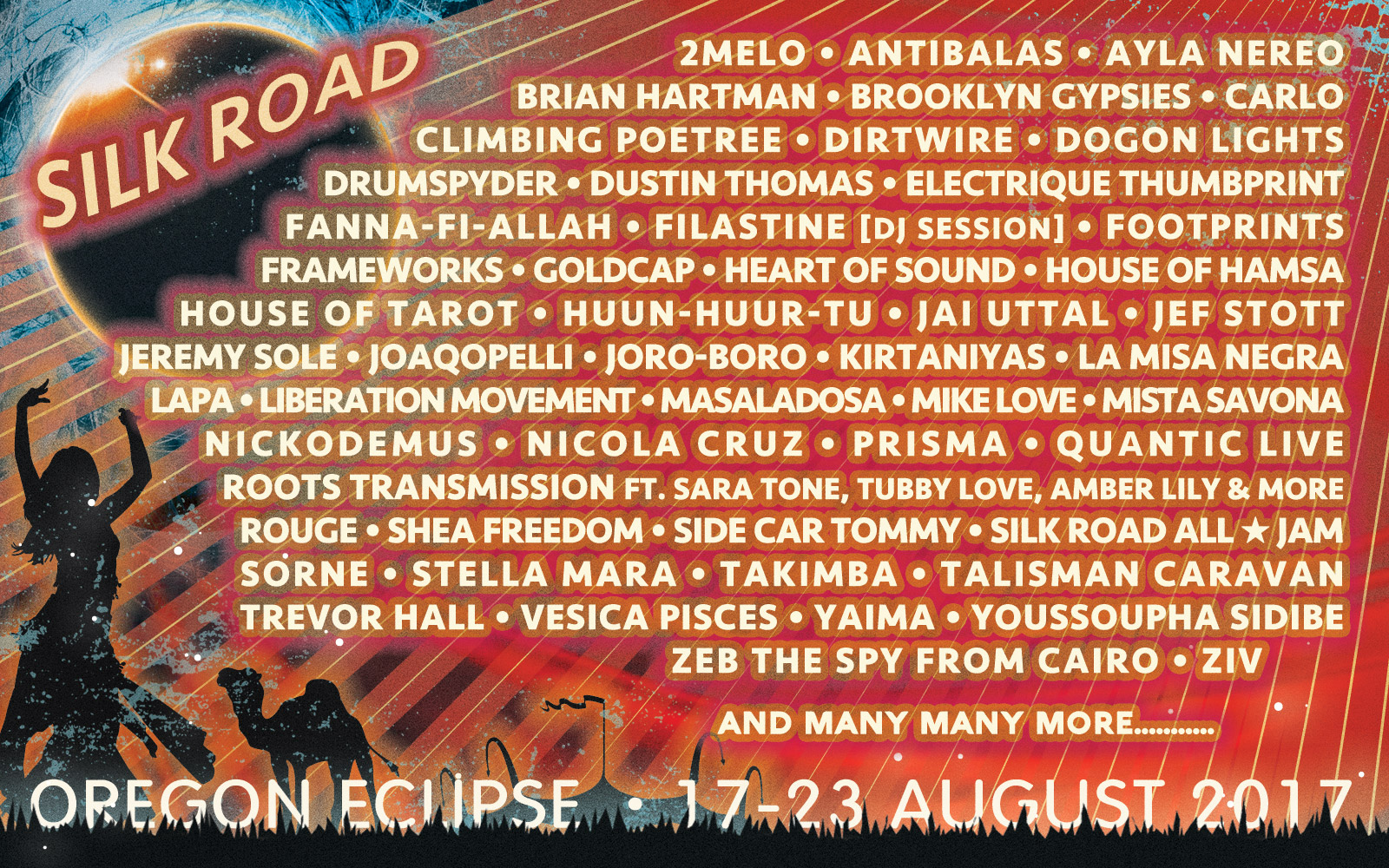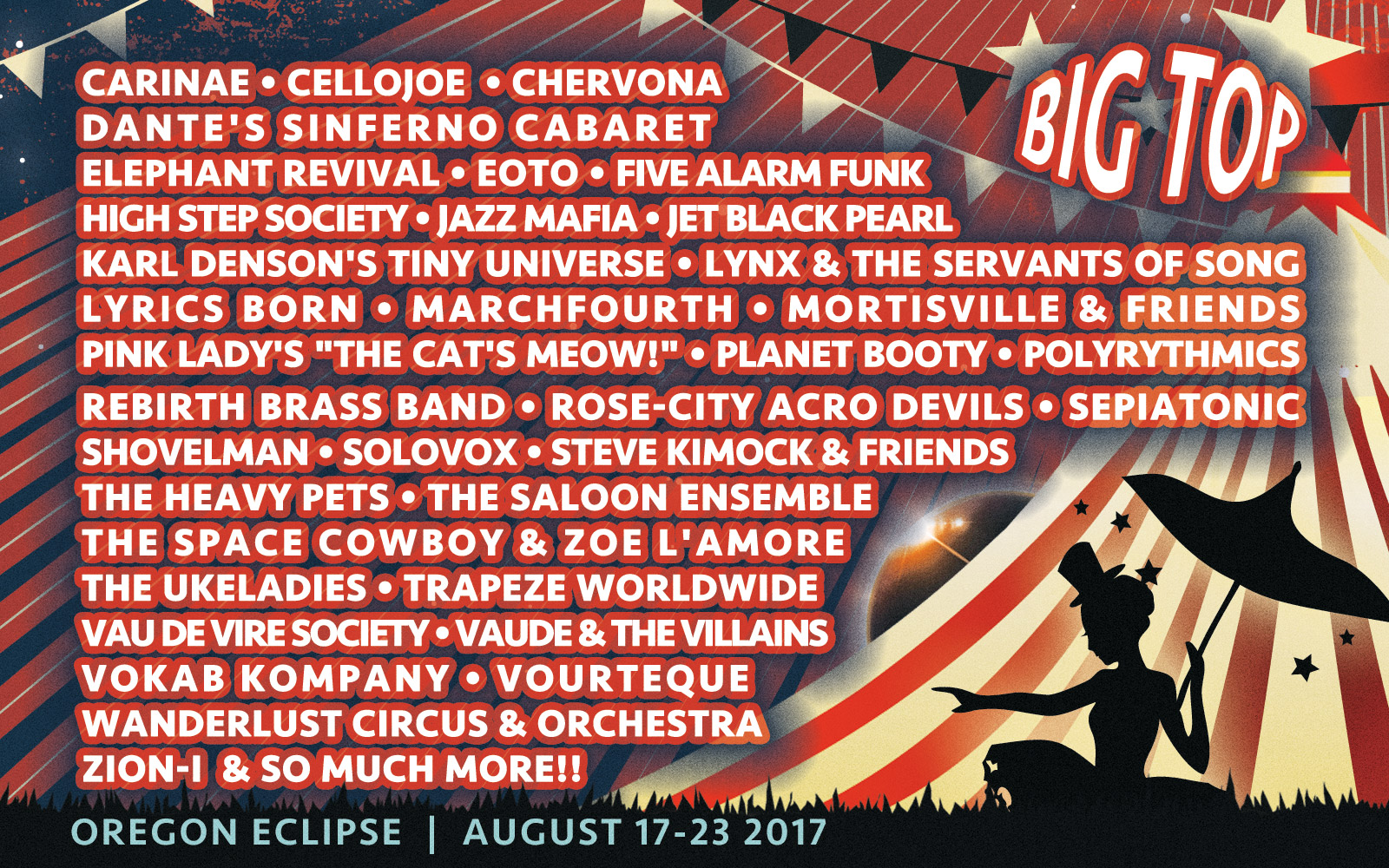 Remember too that this is a Gathering: lights and music are just the tip of the torch by which to set alight the heart and soul. Elemental Alchemy, a staple of Symbiosis, returns to inform, inspire, and create immersive change to help us all realize there is always more to learn and do to better the world. Expect classes on herbalism and element-tending; and workshops on how to create global and communal change. In our years of gathering experiences, we constantly find that lasting value comes from what we've learn and the connections we've made. So we must stress don't forget to stop by and partake of these offerings.
To top it all off, there will be both Scenic and Tethered Hot Air Balloon rides (Ferris Wheel be damned) for those looking to get a little closer to the Eclipse.