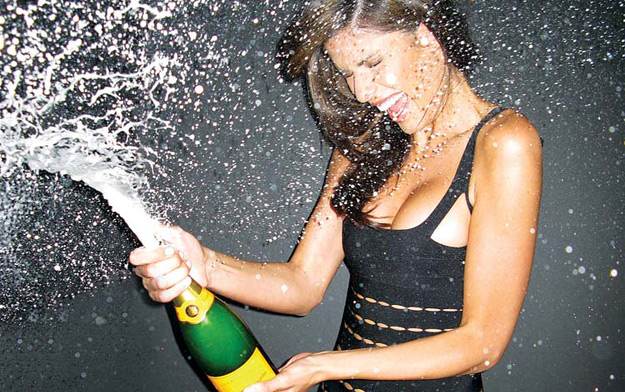 It seems like yesterday that Julian Casablancas first stepped onto the scene, straggly hair and denim jacket, forever changing the music scene with the Strokes' first (and flawless) album Is This It? That was August 2001, and somehow in a vacuum of time we have found ourselves on the cusp of 2011.
A decade has passed and we have yet to experience an album with the same degree of musical brilliance and unintentional awesome-ness since "Is This It?" blew out our speakers for the first time. However, music has never been quite the same. The past few years have opened the door of anything-goes, allowing for musical experimentation that defines our generation with bands like Passion Pit, Grizzly Bear, Yeasayer and Animal Collective.
2010, however, hasn't necessarily been trademarked by the new-ageness (no that's not a word) that you might have expected when music underwent such a swift revolution in the past decade. Rather, 2010 burst to the scene a slew of throwback bands that seem to fumble to recall the lost memories of our preceding generations, attempting to replicate sounds of the '60's, '70s and most profoundly—the '80s. Lo-fi synth bands likes Wavves and Neon Indian dominated the scene—Wavves with its sophomore album King of The Beach and Neon Indian with its debut Psychic Chasms.
The indie world shared in the guilty pleasure of folk bands such as Edward Sharpe and the Magnetic Zeros' Up From Below and Delta Spirit's History From Below. I don't know exactly what it is that lies "below" that drives these bands but whatever it is….it's working.
I could continue writing about the past 365 days worth of music, but in that case I might as well write book. Instead of testing your attention spans, I've listed my top ten most played tracks from the year. These tracks and the bands that bestowed them speak for themselves. Enjoy.
-Witler
Top 10 Indie/Alternative Tracks of 2010
10. Post Acid —Wavves
9. Don't Cry—Deerhunter
8. Madder Red—Yeasayer
7. Boy—Ra Ra Riot
6. Everlasting Light—The Black Keys
5. Laredo—Band of Horses
4. 40 Day Dream—Edward Sharpe and the Magnetic Zeros
3. Floating Vibes—Surfer Blood
2. Excuses—The Morning Benders
1. Bambi—Tokyo Police Club