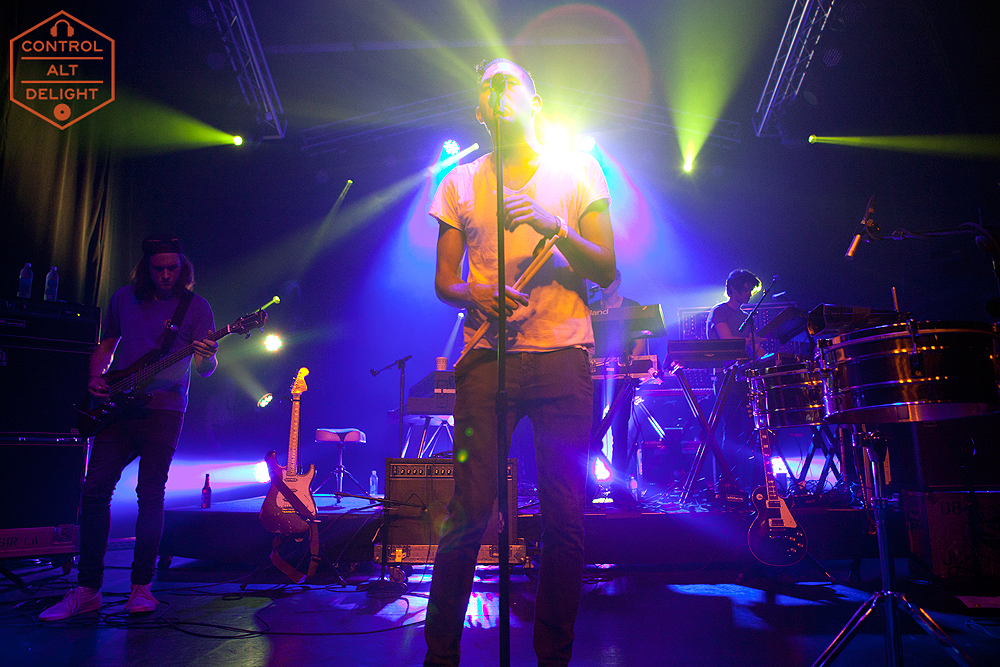 Classixx | Buy Hanging Gardens | Holy Ghost! | PHOTOS
Last Sunday in Orange County marked the first day of the Holy Ghost! / Classixx tour. With the recent release of the DFA Records mini doc and Classixx debut album Hanging Gardens, there was a considerable amount of hype around the evening. Classixx are no strangers to Southern California, and though many in attendance had seen them before (myself included), this was the dawn of their new era. Let's just say they're ready to take on the resurgence of LIVE music head on. With their synths lined up and mics at the ready, they took the crowd on a whole new journey. They even brought out a member of Holy Ghost to play the guitar! It couldn't have been more rock and roll, despite playing a primarily house and dance music set; proving they were the choice openers for the big show.
Classixx – Holding On
[audio:https://controlaltdelight.com/Music/03%20Holding%20On.mp3]
Holy Ghost! – Wait & See
[audio:https://controlaltdelight.com/Music/02%20Wait%20And%20See.mp3]
Behind Classixx was a series of gadgets and gizmos seemingly towering over the stage. Control boards, synths galore, drums, pianos…It was like an electronic and tech nerd's playground. Holy Ghost took the stage with 6 men strong and appropriately covered the entire stage. Throughout the performance, the members would switch between instruments, having their turn at everything the set up offered. There's nothing that adds to the energy of a performance more than when the artists are moving around, staying active, and interacting with the crowd. This being Holy Ghost's first club show in some time proved to bring the crowd together in a special way. Their live set up was one of the coolest, most interactive I've seen. Looking forward to both of these artists' promising careers.