Last year, we named Lightning in a Bottle the best camp-out festival we've been to. And we're sticking to it this year. First things first: ravines are cool and all, but the high-five bridges saved our legs for the dancing. Second: water and port-a-parties aplenty. Third: the lineup. LIB consistently brings the best. Lastly: we brought the extended fest family out this year, and it seems like everyone else did too. No matter, the larger tribe only added to the loving vibes. There is something about the energy and love shared between attendees at this festival that is unlike anywhere else. Co-Founder Dede Flemming was right, LIB's intimacy comes from the lovely souls who hear the Do Lab's call.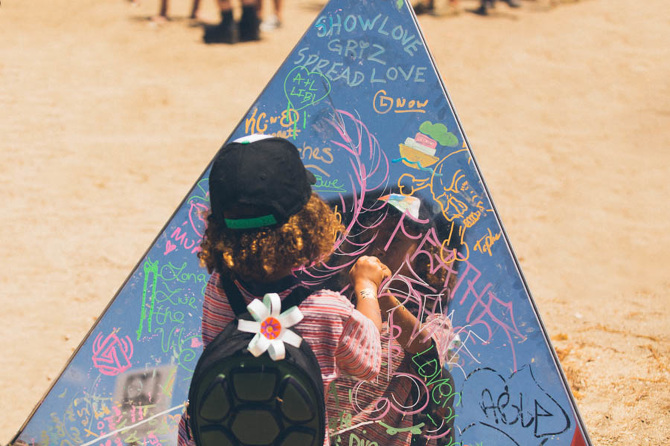 The great music is just a plus. Friday's selection was a day for the books. From the techy bass of JackLNDN to the liberating calm of Pumpkin, the synchronized fun of Made in Heights and the ominous techno of Mano le Tough, I don't think any of us fell out of the flow. The feelings especially came to fore during Bob Moses. Bob Moses – just wow. I don't think it is a stretch to claim them Darkside 2.0 in terms of how amazing a show they put on. Live vocals. Guitar. Heavy, deep bass. They definitely win top act of the weekend. Still, few acts set the tone like SOHN did at sunset as he wooed the crowd.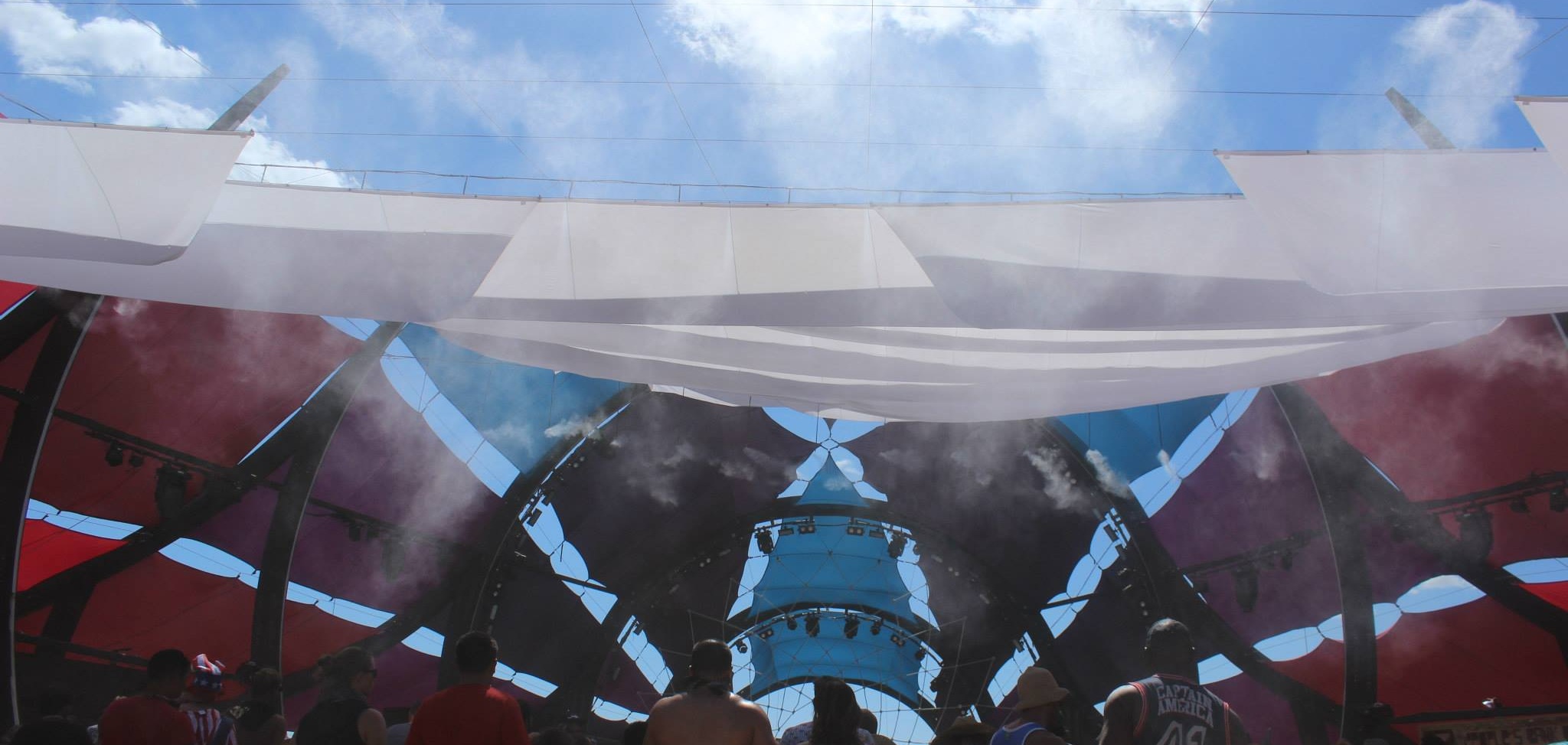 As we crept past 2am, the really weird fun started. The sunrise race is, perhaps, our favourite part of LIB. It's when the true heart and soul of the fest comes to bear. The Wheel of Fortune Tarot doors, the DMT-inspired art of Aurum Lux in The Giggle Juice Courtyard, and the MOVA had us feeling a deeper connection to our chimerical senses. After a bit of silent boogie, it was clear we had to chase our imaginations at Meditation Lookout before cruising back and rallying the (perhaps smarter) sleeping folk.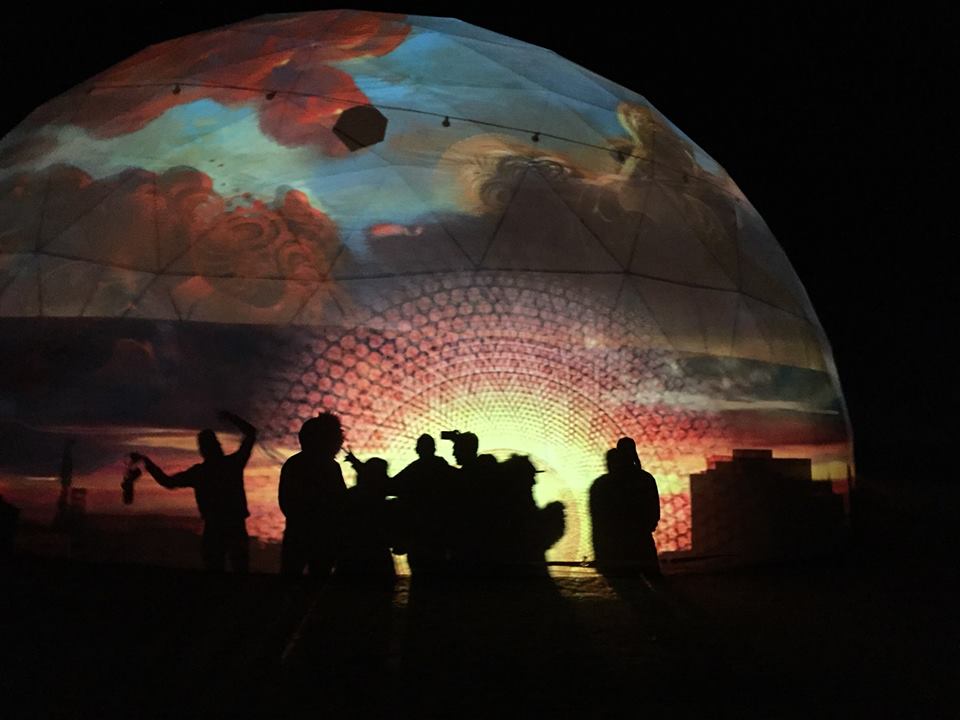 We found ourselves wandering most of Saturday. The lighter and smooth spirited melodies of D.V.S. (who was rocking out with live guitar), Slow Hands, and Pillowtalk helped us start our day off in the best of moods. To our immense dismay, FKJ missed his flight so we had extra time to really take in the sights and sounds. Damage control from that led us to Little People and Lindsay Lowend both of who's sets were some of the very few things that could have tended the wound of missing FKJ. As night came, the bass of G Jones took claim as our second favourite act. He knows how to throw a party. The way the bass carried through the Thunder Stage had us at peace with the loss of the Bamboo. Following Goldroom, the very gripping Lucent Dossier Experience led up to Flume. After finding myself bored with repeat tracks, I followed a hunch about FKJ. Good thing my LIB-senses were in working order – FKJ's very intimate Favela set was another best of the weekend. He carefully and craftily made it a deep affair with funky underpinnings.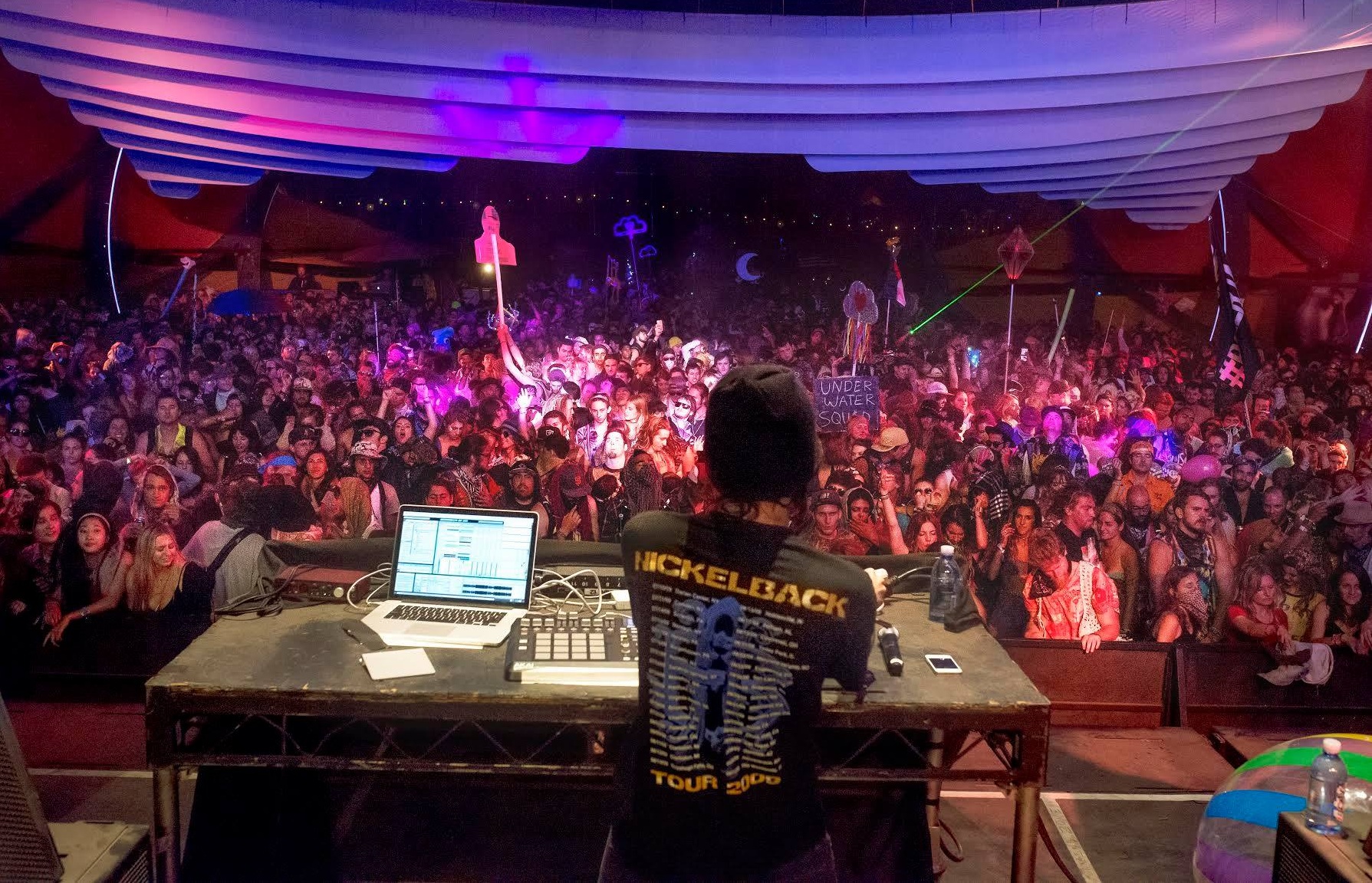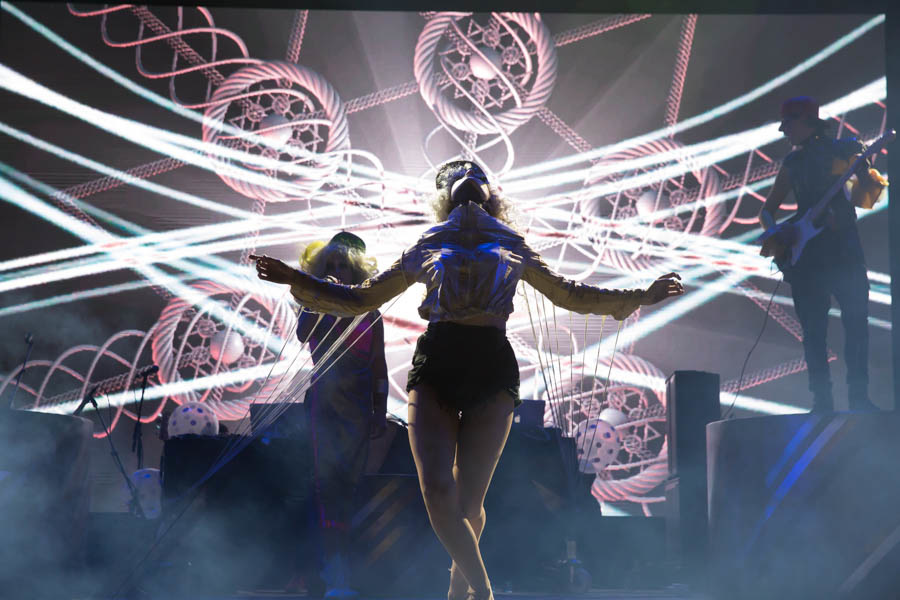 Sunday was a Woogie kind of day. Wolf+Lamb and Dance Spirit had us at lofty heights. Only Stwo and the homie Goldcap could bring us out. Goldcap's distinct desert sounds were an extremely welcome and memorable change of pace. Following that, Shiba San and Fur Coat brought on the darker house and techno vibes that we'd been needing all weekend. AlunaGeorge was quite the two-step surprise; we didn't expect it to be as fun as it was. On a "White Noise" high, a quick trip to the mess of RL Grime quickly had us running back to worship the legendary John Digweed as he closed out the Woogie.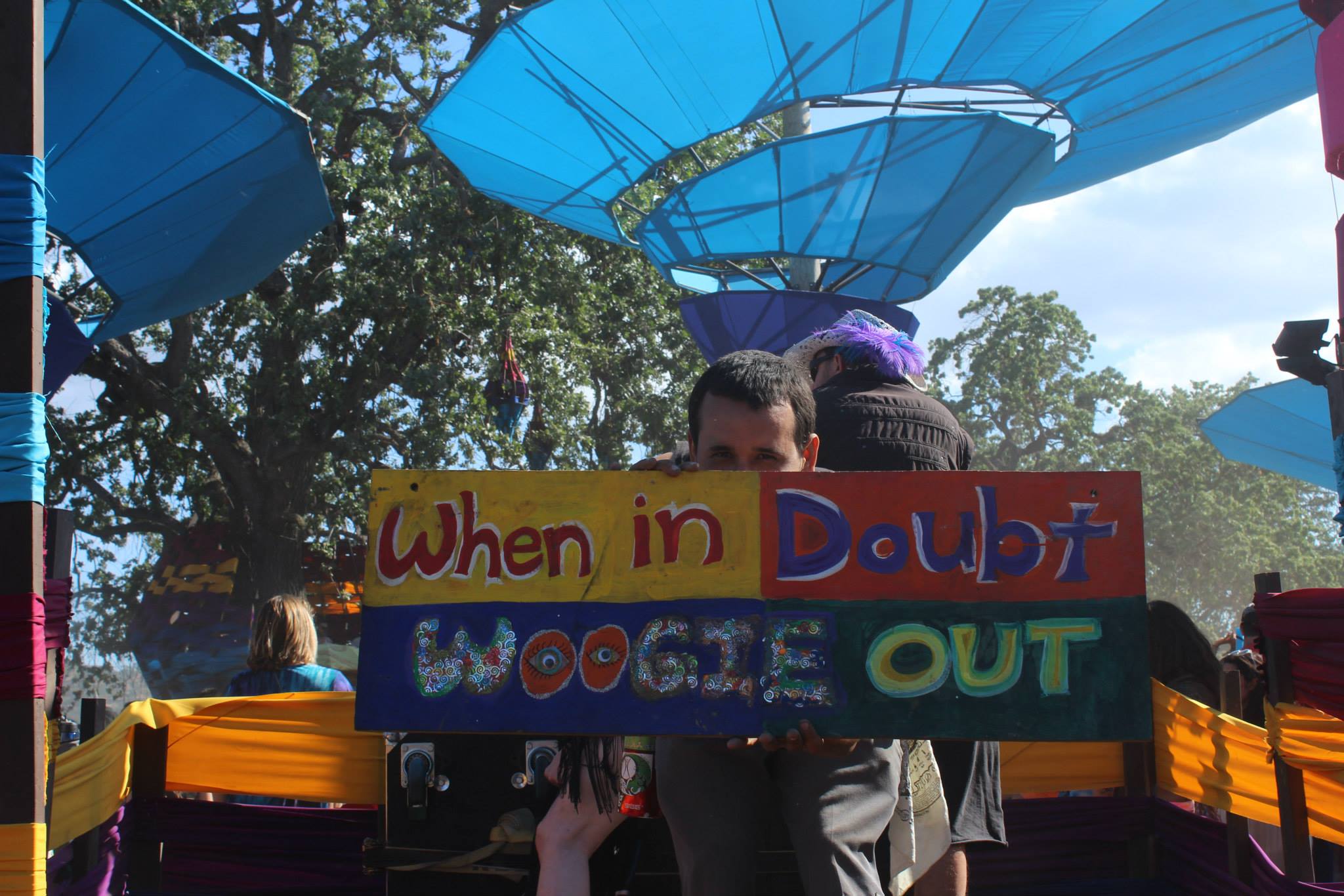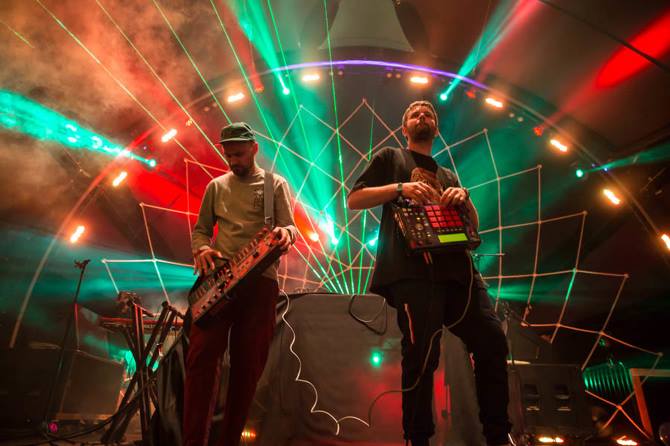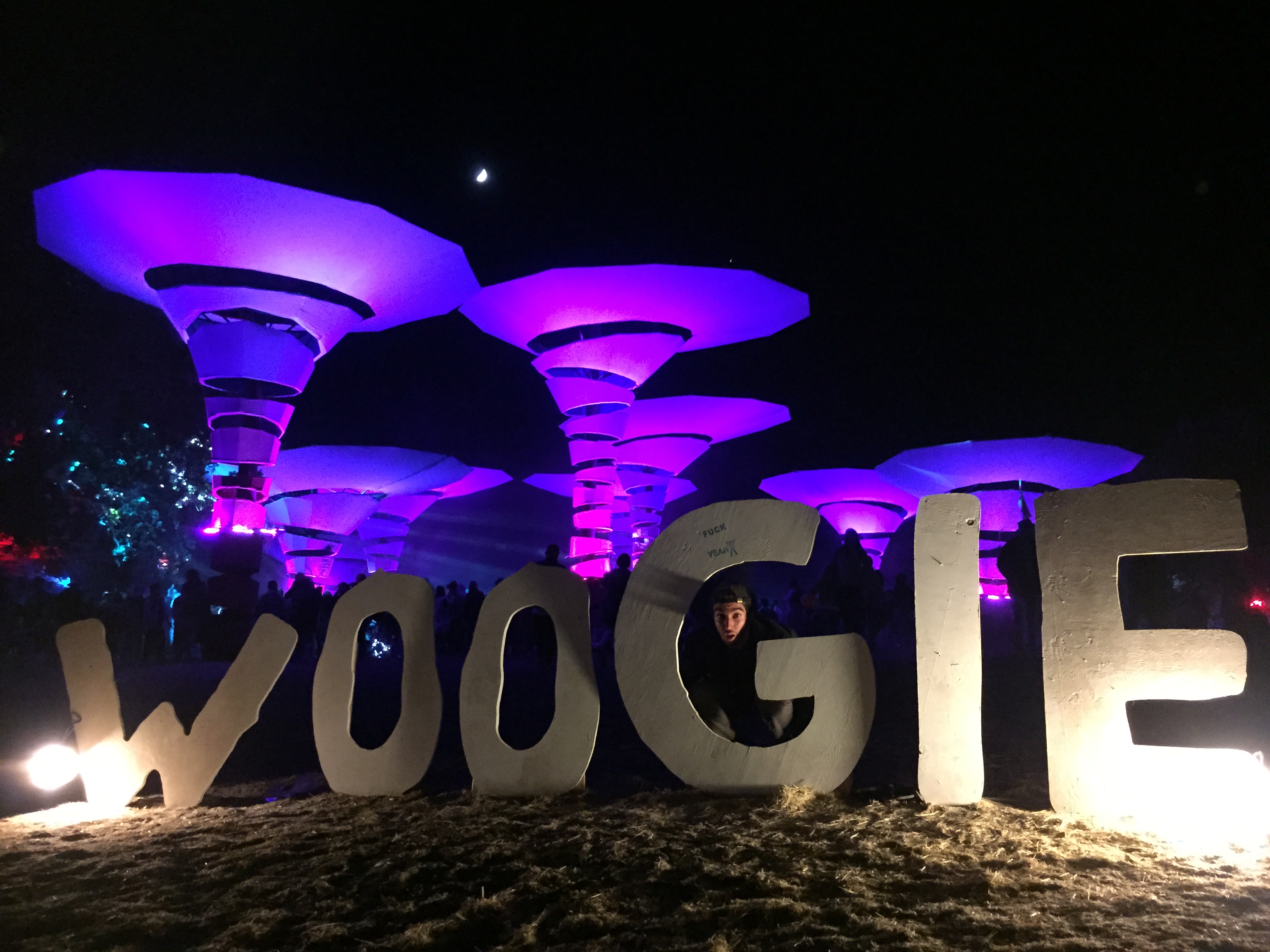 And just like that, it was done. The sold out fest had again impressed upon us new direction. The spiritual spark that settled over us continues to flicker even still. We only hope next year's installment (or Woogie Weekend) attracts more soulful wanderers inspired to instill a worldly change.