Symbiosis Gathering | Lineup | Tickets
Symbiosis Site Maps and Schedules have been released! We're just a week out and the anticipation is palpable. With freak gear and dance spirit at the ready, all that's left is to set up a nice tentative schedule to be completely ignored once on-site. But hey, getting your hopes up is all part of the experience.
Despite all the unforeseen adventures you might find yourself in, here are a few undercard artists, workshops, and speakers we highly advise you pencil in. One other piece of advice: stay up past 3am. In true BM fashion, the best acts come on as the sun rises.
Music
Mira
Mira hails from one of Berlin's best labels, Katermukke. She's joined by quite a few other label mates too, so keep an ear out for them too (Nico Stojan is top notch).
Mira x Christopher Schwarzwalder – Ayun
Perfect Stranger
Remember Hackers? or Wipeout XL? Perfect Stranger is like that; driving prog-psy.
Liftshift – Tunnelvision (Perfect Stranger Remix)
Nicola Cruz
Nicola Cruz brings an Ecuadorian electronica touch with him wherever he goes. And he goes all over the world. His expansive sound is uniqueness on the levels of Nico.
Matanza – Existencia (Nicola Cruz Remix)
The Range
The Range's newest album, Potential was built all on computer. Hard to tell though cause the emotion is rife.
The Range – Five Four
Oh Wonder
While having fun is always a prerogative at these things, sometimes emotional release is exactly what makes it that much more fun. Oh Wonder has that covered.
Oh Wonder – Drive
Workshops, Speakers & Luminaries
Check out any and all of these that might strike a chord or pique your fancy. Remember: our duty is to leave the world in a better place while still enjoying all life has to offer. Symbiosis presents the perfect environment to learn how to do both.
—If you're going early—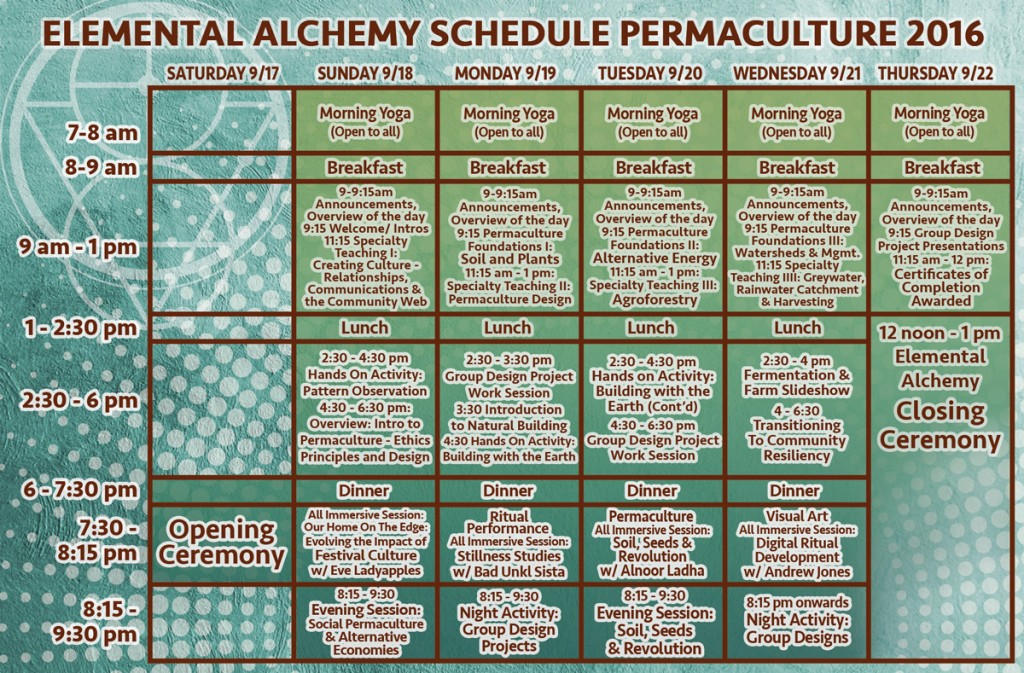 Workshops We're Piqued By

BECCA TARNAS – TOWARDS AN IMAGINAL ECOLOGY
CRIT CALLEBS – TRADITIONAL MENTORING : THE ART OF EMPOWERING LIVES
DAVID ABRAM – BETWEEN THE HUMAN ANIMAL AND THE ANIMATE EARTH: THE ECOLOGY OF WONDER
DAVID CASEY – NETWORKING THE TRANSFORMATIONAL ECOSYSTEM
LYDIA NEILSEN – INTEGRATED GREYWATER DESIGN
LYDIA VIOLET HARUTOONIAN – MUSIC AS MEDICINE IN OUR TIME
XOCHI RAYE – YOUR INNER GOLDEN COMPASS