Play.
From July 8th through the 10th, a steady techno drone settled over Oak Canyon Park. It marked the second coming of Woogie Weekend. If Lightning in a Bottle is the well traveled eco-conscious older sister with worldy experience, then Woogie Weekend is the laid back little brother with really good music taste.
While LIB seeks to educate and inspire, Do Lab's Summer campout instead focuses on calming and inviting atmospheres. Think grass, shade, fair weather, water sports, mini golf, hammocks, room for plenty of activities, and colorful decor to ease the eyes. Leisurely strolls and plenty of comfy seating set the tone for the camp-out chilling.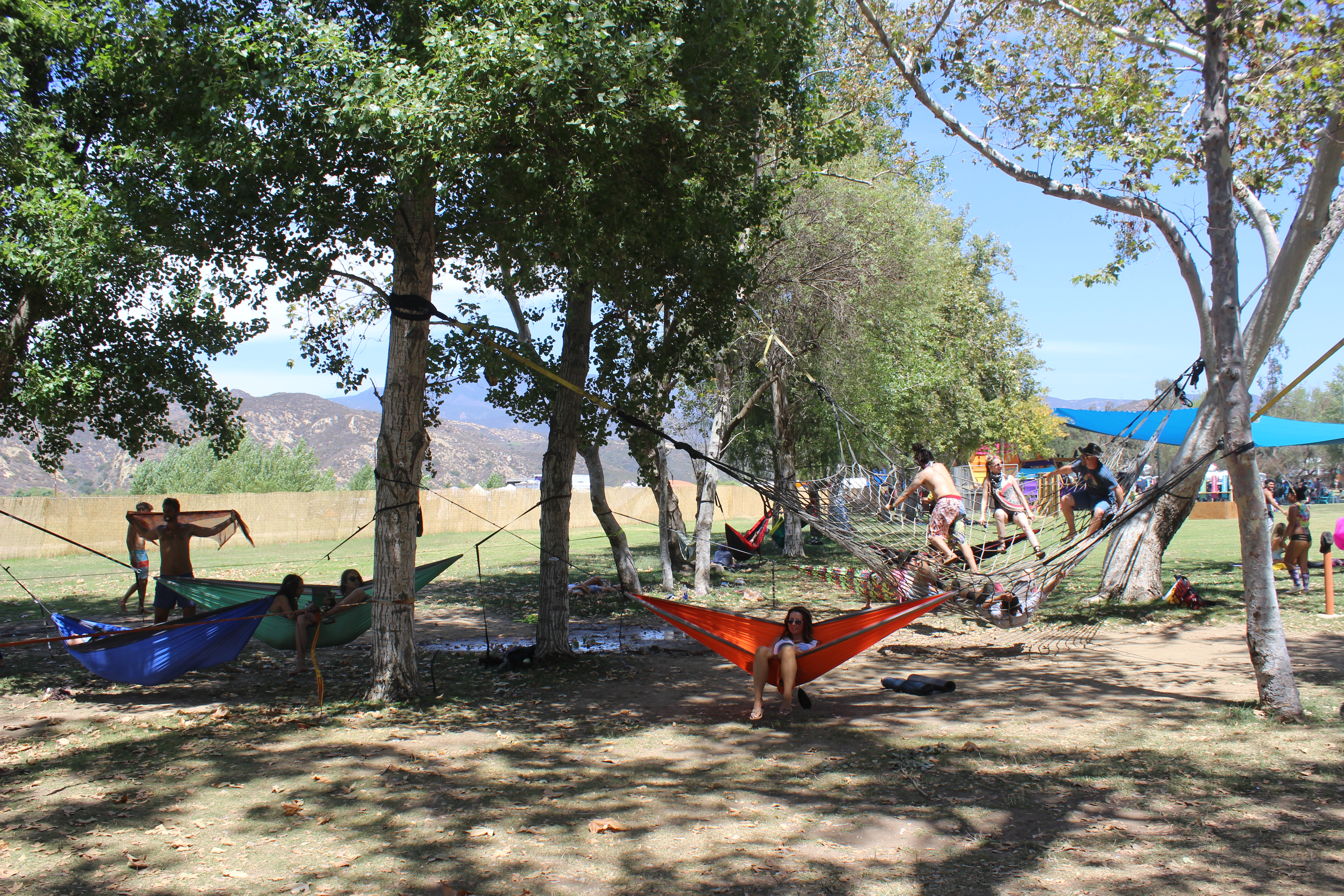 Situated about an hour's distance from anywhere in SoCal, Woogie Weekend's wacky waving inflatable arm flailing tube man disco bubble shooting FUNN train helps keep the Radical Acceptance impressions going strong along with the intimacy akin to LIBs of old. Smiling faces aplenty, a little healthy competition, and dancing spirits fuel the daytime summer camp experience. And as night settles in, just the right amount of everyone's colorful freak flag starts to fly; after-hours and renegades galore only add to the nocturnal quirks.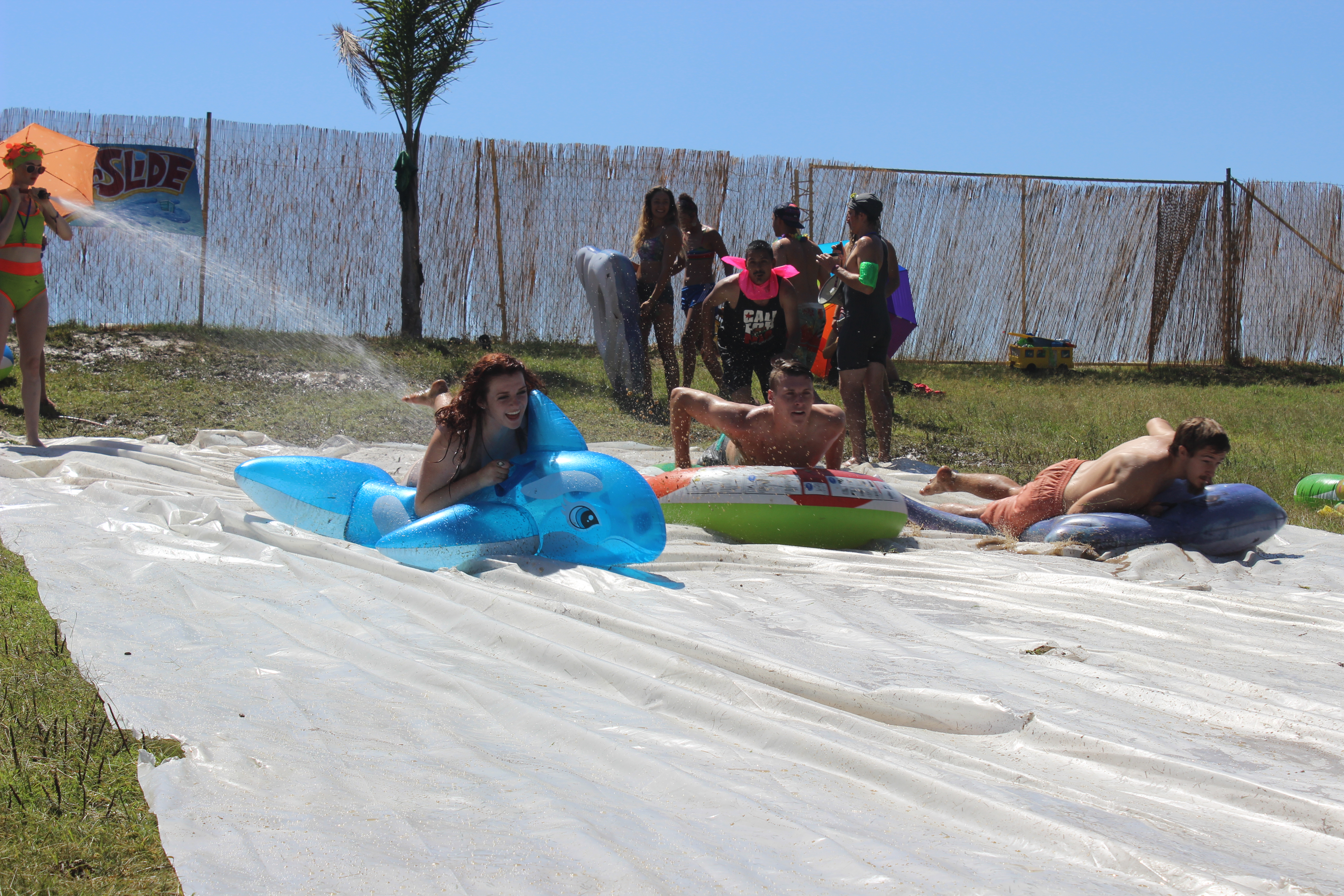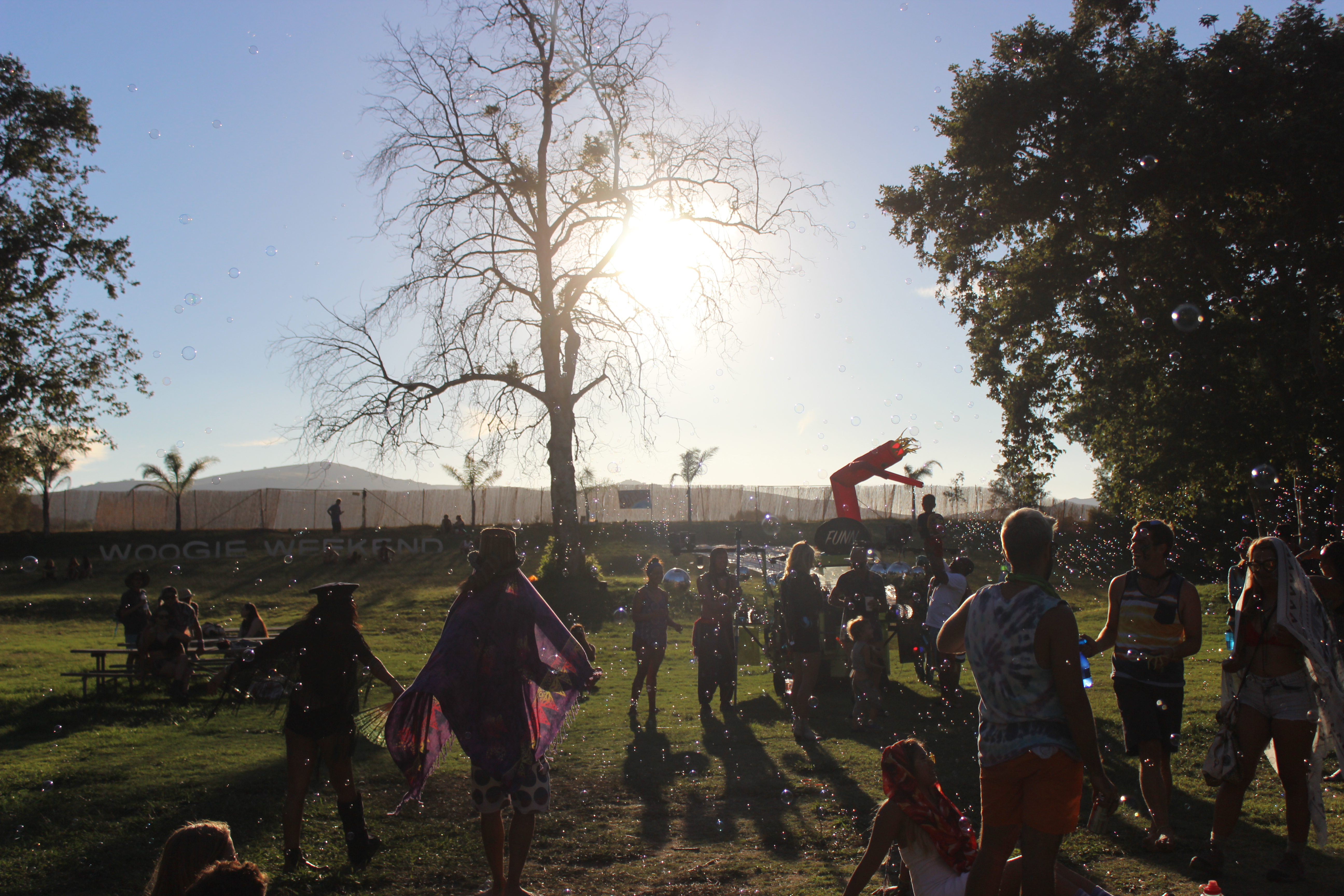 Travel between stages takes 5 minutes which means checking out a little bit of everyone is definitely possible. With most sets running 2 hours, skipping around was even more acceptable. Still, some experiences we just couldn't leave: classic house and Mushroom Jazz style from Mark Farina, extra welty Extrawelt, driving techno from surprise standout Heiko Laux, girl power from Blond:ish, afterhours classics from Doc Martin b2b Marques Wyatt, steady Saturday starting vibes from Oceanvs Orientalis, more dark German techno from Oliver Huntemann, even more techno of the minimal variety from Rodriguez Jr., just the right amount of feels from Kidnap Kid, and TEED's well-rounded but highly funky finale.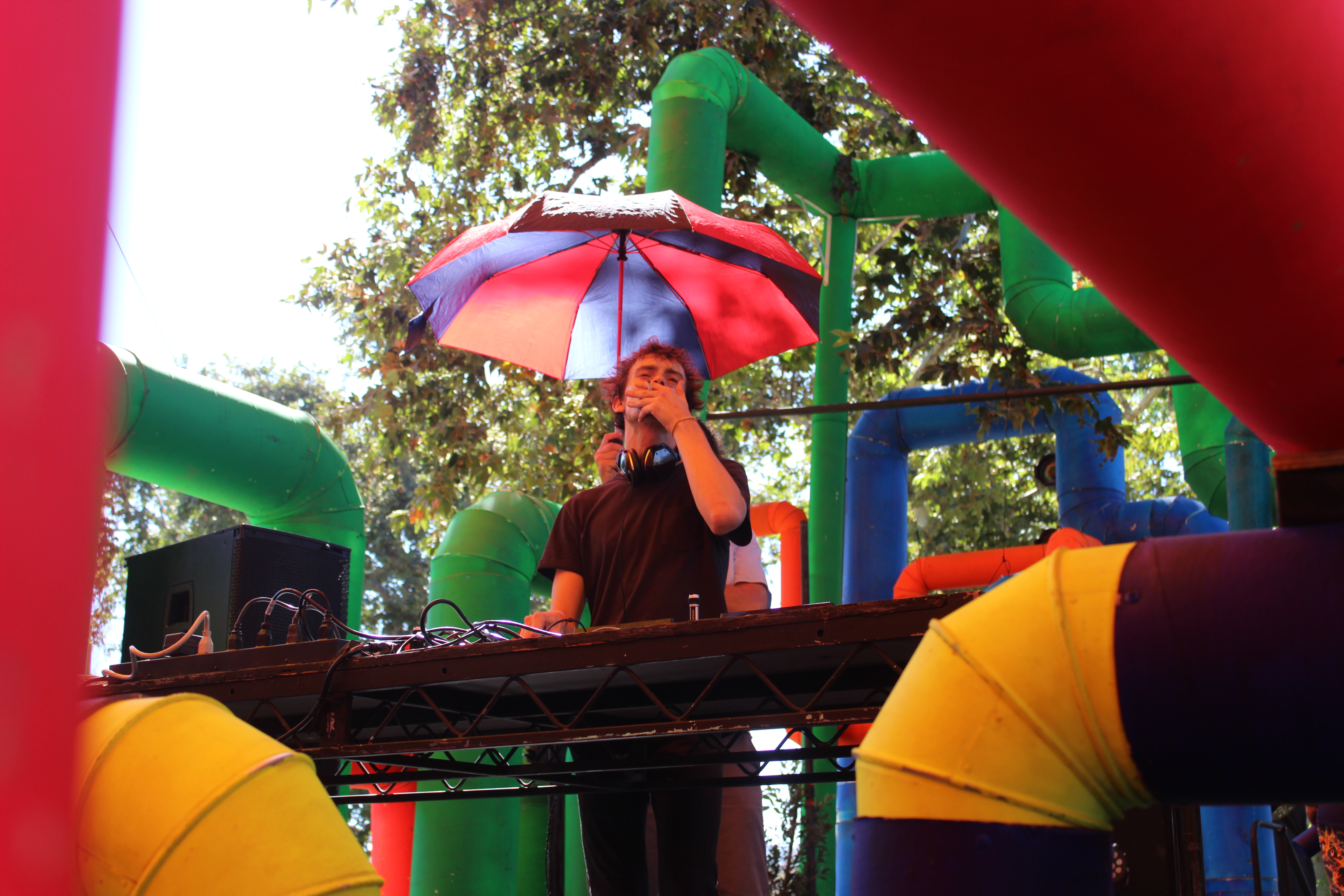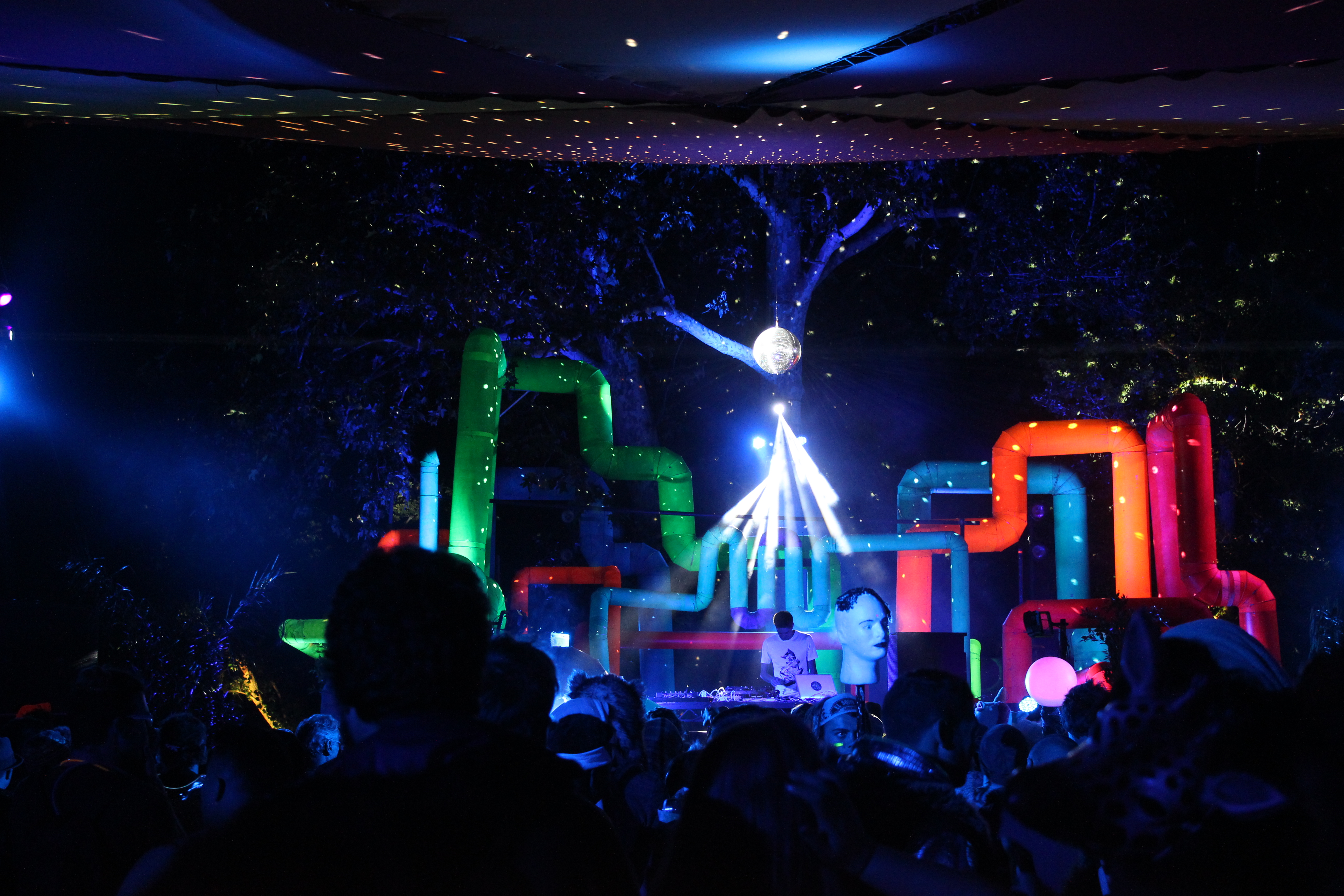 There's no denying that Jesse Wright (Sound Selector and Woogie Founder) and his music crew know how to please the crowd; each artist had something special to add to the house and techno environment. Hearing awesome music from anywhere in the venue meant there was absolutely no guilty feelings for wandering around and taking in the fest's other offerings – and there were plenty. All in all, Woogie Weekend stands as a perfect midway point for those looking to test the waters of what is offered at sister production LIB–without all the dust.