Listen Along
Symbiosis Gathering is a festival that never sleeps. And for us, the place we needed to be. Advertised as the closest representation of "the Burn", Symbiosis provides an environment that blends inescapable earthly elements with counter-culture creativity focused on, well, symbiosis. Trade Burning Man's whiteouts and dust storms for cool water and a nice breeze and it's Symbiosis setting the bar even higher. Add to that some of the most impressive and interactive stage designs, art, and media (you can climb almost everything) around and you've barely broached the surface.
Despite all the bells and whistles, the people are the true attraction. Sexually comfortable and vibrantly free – both spiritually and physically – every attendee offers their deepest of generosities coupled with their quirkiest of virtues at a moment's notice. It's hard not to appreciate everyone's presence whether you're participating in the goofiness or just watching from afar. As one of the mainstay "transformational" festivals, Symbiosis does a great job at providing a welcoming community for everyone's spiritual and worldly enrichment. And to top it all off, everyone knows how to party.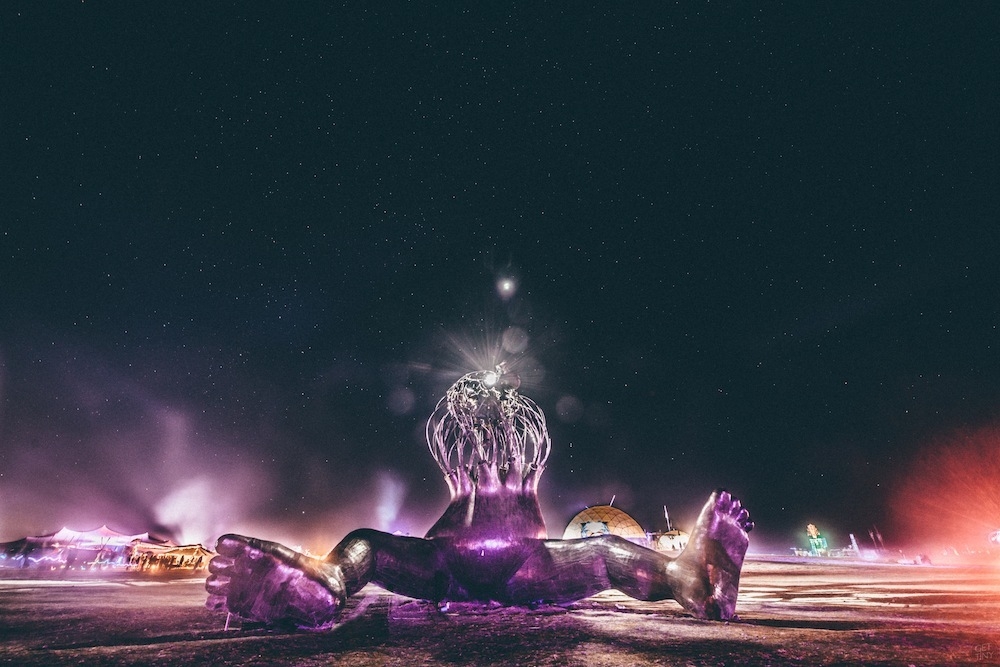 The music is nothing to overlook either. From a healthy house and techno representation to the deepest pits of glitch and psytrance, Symbiosis caters to the underground music scene beyond typical festival fare. This was immediately obvious on Thursday night when the Desert Hearts crew followed by Gaiser kicked off the weekend on deeper vibrations.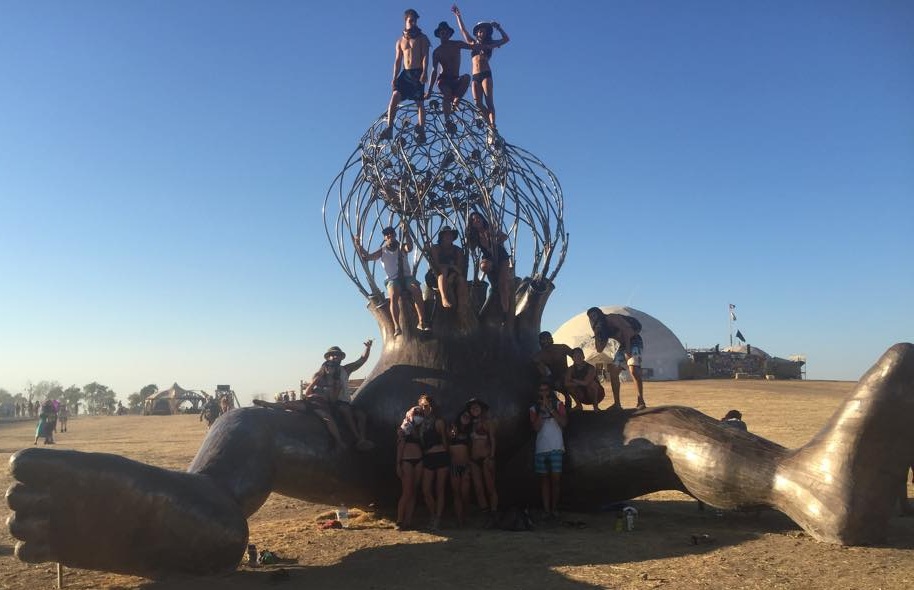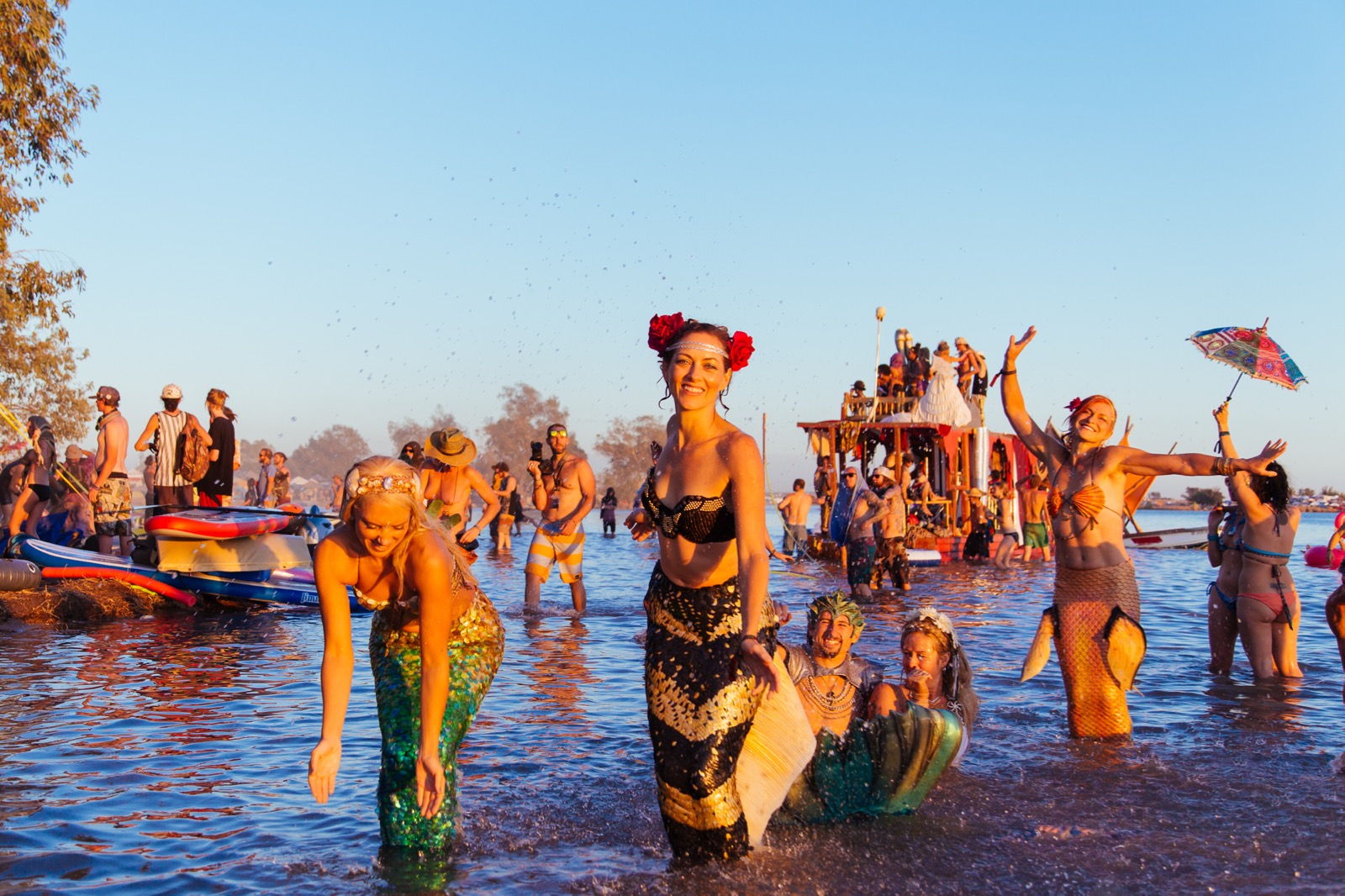 Friday explorations led to lakeside art and boat admiration as well as classes to brush up on our sustainability passions. Following that, the super percussionist group Samba Drop at The Springs stage captivated listeners with the drum circle-esqueness of it all. Shpongle and Thugfucker both impressed as we knew they would. Emancipator's live ensemble, The Polish Ambassador's Take on A-Ha, Max Cooper's chaotic medley of techno, Four Tet's crawling builds, and Goldcap and Sabo's Silk Road sunrise cuddle puddle rounded out our Friday excursion with sounds from all across the spectrum. As the dawn settled in, the excitement from the first day reminded us that there was so much more beauty to come.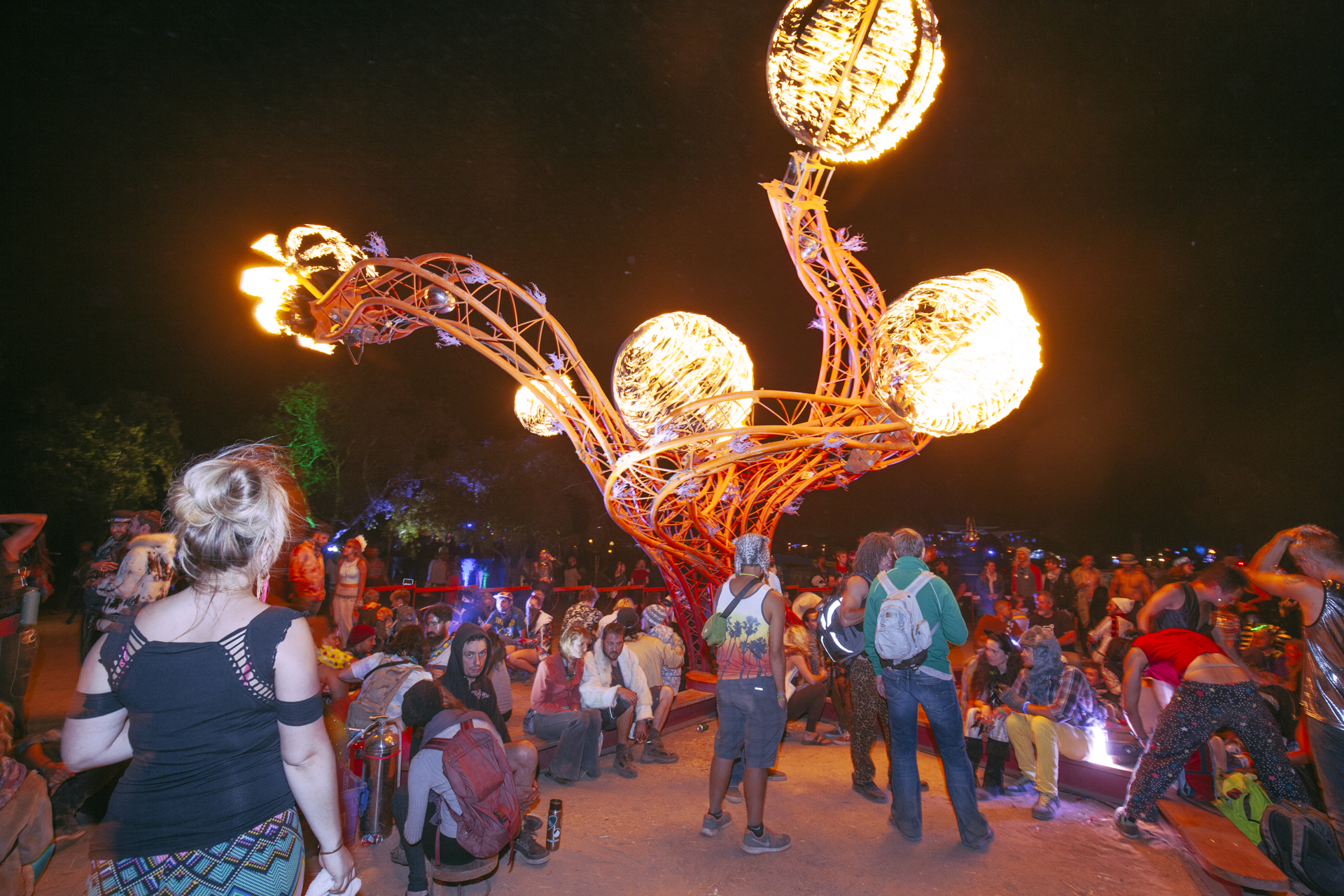 During the wee-hours, the festival sans crowd gives a fuller feel for the artistic detail. From the stage design to the various pieces in the MOVA, the giant live art mural, and everything else found throughout the festival, it is clear everyone pours their hearts into making Symbiosis a home away from home. The energy from passersby and the selfless recovery zone, Zendo, made that all the more evident.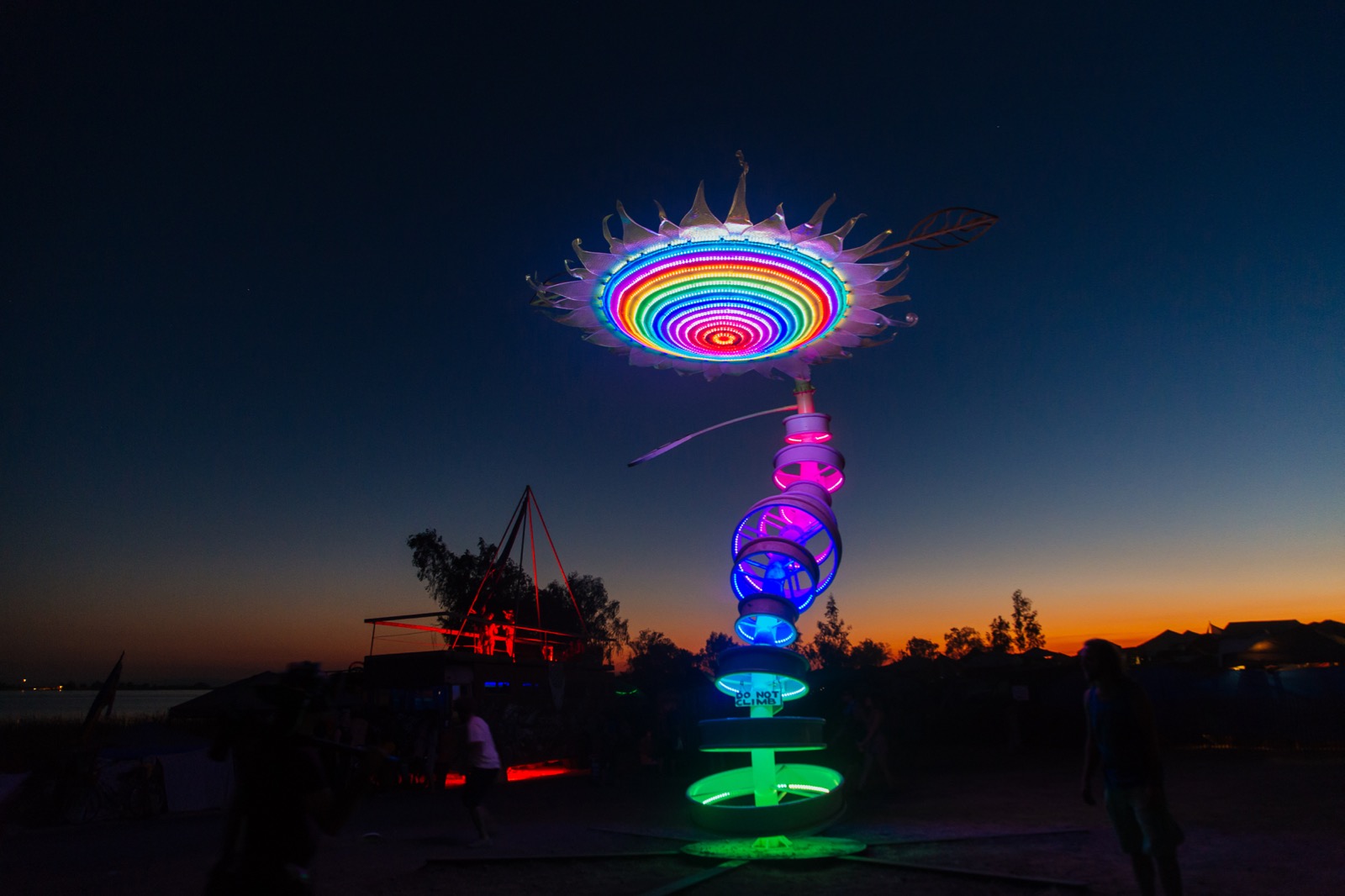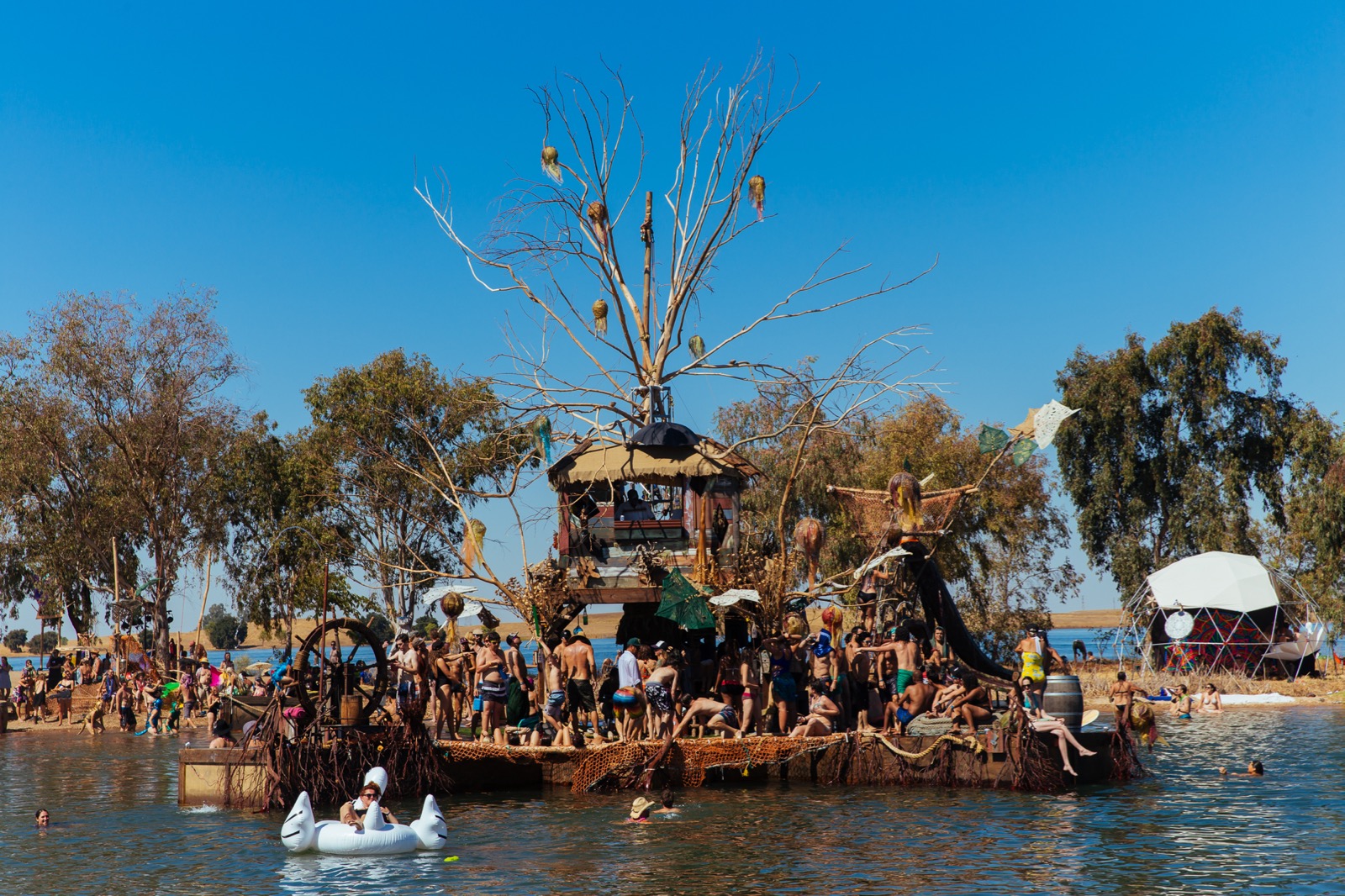 There are few festivals without at least one Dirtybird player in tow; Symbiosis brought four. And Christian Martin's dusty, bass-heavy Swimbiosis Saturday set had the crowd more than okay with that. Swimming and enjoying The Drift slides also provided a nice summer camp vibe throughout the afternoon. That same night's three hour block of Bob Moses followed by Nicolas Jaar was the most intense and fulfilling blues and experimental infused house experience all weekend. While the crowd presence was much less than expected, it felt as if the whole world was watching. Hearing Tipper's 3-hour sunrise set of stacked Funktion-One's by the lakeside next to camp ushered in the final day in a most allaying way. Unfortunately, Acid Pauli was unable to make it to his much anticipated set.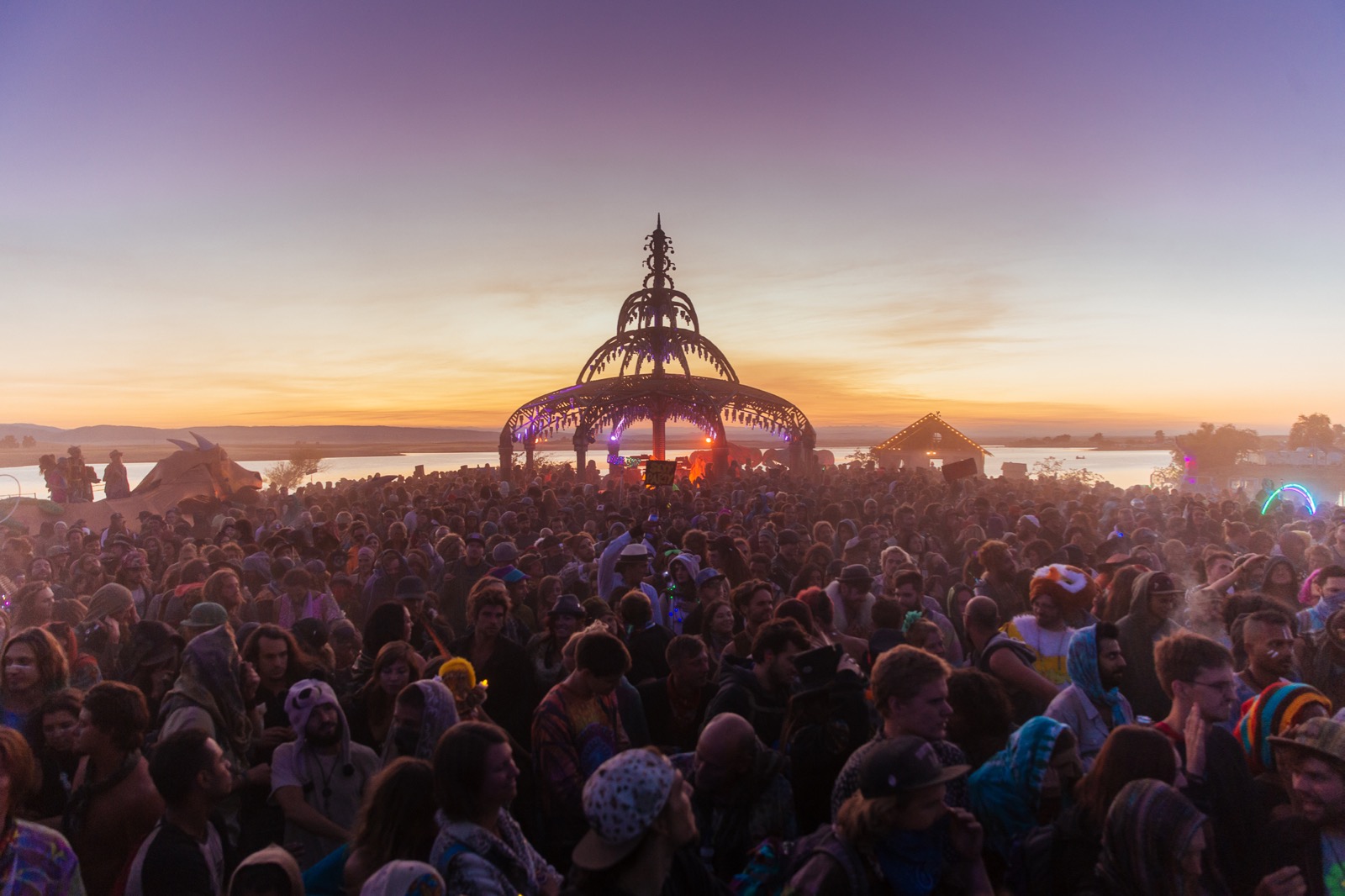 As Sunday's sun hit high noon, Symbiosis definitely saw a drop in headcount. Most people had left and the rest were packing everything up – ourselves included. Still, Esta pulled off a much needed (and only) hip-hop and R&B set of the weekend. Ooah and edIT's (of The Glitch Mob) followup Swimbiosis surprise "chill-glitch" set had a most relaxing effect. Sunday was the most laidback day, probably owing to sleep deprivation and fact that the weekend was drawing to a close. We found ourselves wandering the outskirts for a bit of Little People and DVS before one final rallying cry for the homies Coyote Kisses.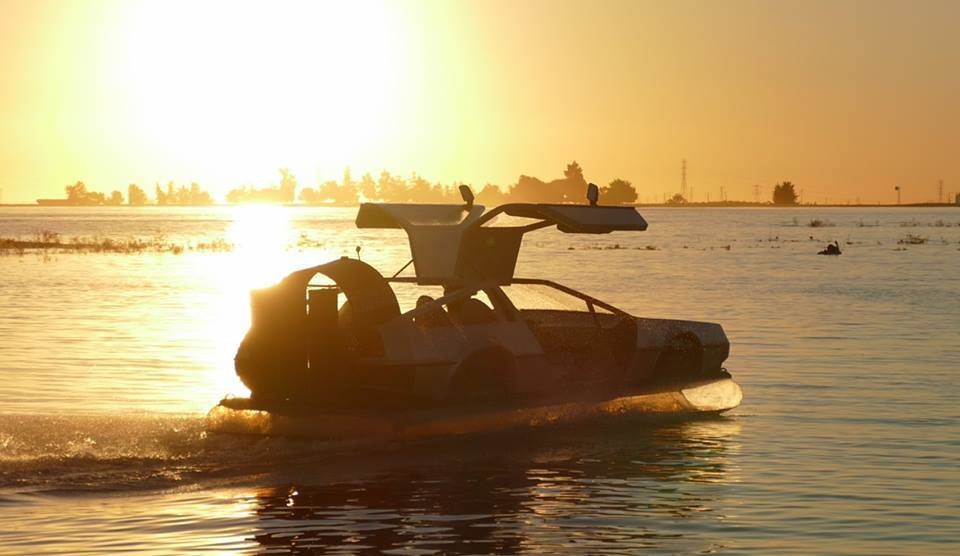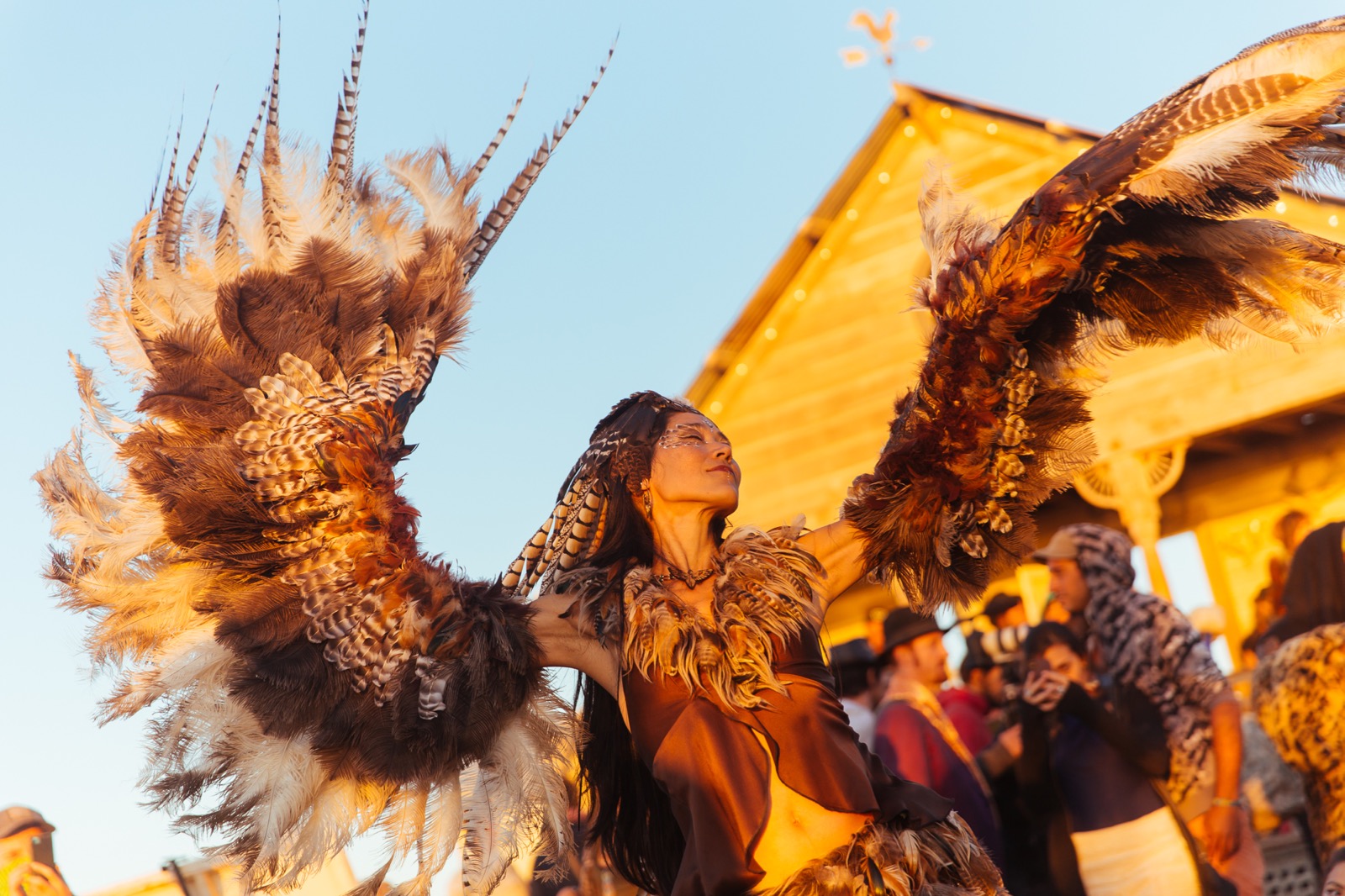 And then Symbiosis was over. Back at camp the last of us hurriedly packed away our dust and hay covered lives to beat the traffic home. The weekend had rushed to a close before we could completely process it all; after letting it all sink in, it was an enlightening experience in what alt-culture can be. There's something fulfilling about learning lifelong skills before vertically expressing our horizontal desires. It's safe to say Symbiosis is now our favourite campout festival; there's nothing quite like it. Our only words of warning: beware of leeches, prepare for dust, and don't enter overflowing port-a-potties.