Over the last few years, I've come to consider CRSSD Festival one of my most looked forward to events all year. The bi-annual San Diego shindig boasts one of the most unique festival atmospheres and music curations on the planet. The Waterfront Park is the perfect setting for the 2-day, 3-staged, 21+ weekend long event. Views of the water, gorgeous sunsets, pirate ships, and a smorgasbord of gourmet food and microbrews all combine to make one of the best music festivals in the country. Here's my recounting of one of the best weekend I've had in a long while.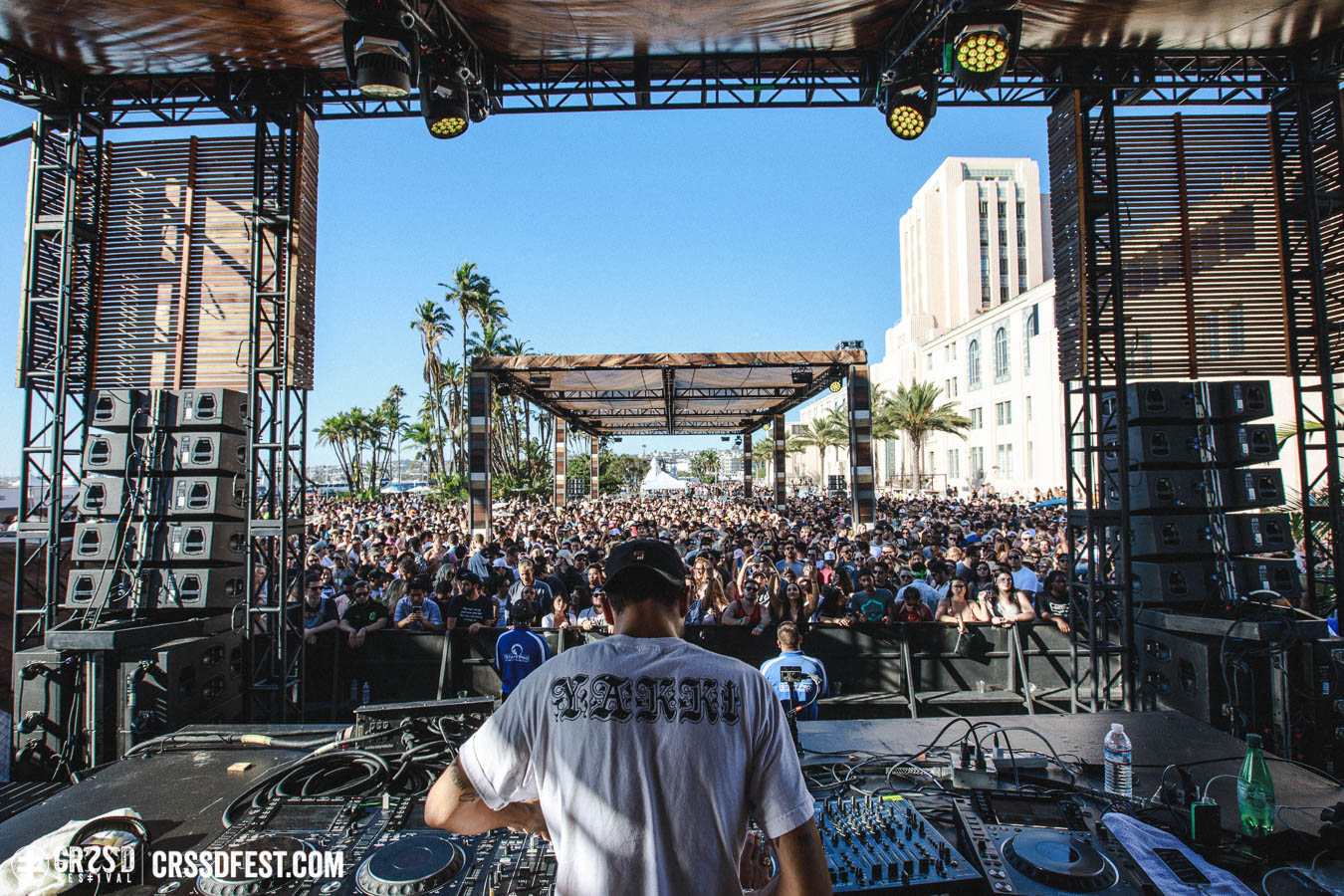 After entering the festival I bee-lined it straight to the City Steps stage to check out my man Brodinski; the hip-hop and techno don threw down a heavy set, weaving in and out of every transition from banging techno to dirty south hip-hop with ease and flair. Up next was San Francisco's own Matrixxman who played a booming hard techno set that set my eardrums a blaze and had me headbanging harder than metalheads at a Pantera concert. After scarfing down some delicious tri-tip, I caught Louis the Child's set at sunset. The young tikes did not disappoint as they perfectly captures the sunset's balearic mood and then got much darker and heavy once night fell. It's refreshing to know these two boys from Chicago are killing the game right now in an otherwise saturated future bass scene.
The illustrious DJ Harvey was up next. I did not know much about Harvey coming into Saturday but I left amazed at the man's knack for finding obscure old school disco tracks that mix perfectly with his more modern house-y selections. The whole set was a unique experience of hearing records that haven't been played anywhere else in decades. After Harvey's very culturing set, it was time for the Dirtybird all-stars to get behind the decks. First up was Shiba-San who mixed in tech house, classic house, techno, and the dirtiest of Dirtybird tracks throughout his set. Justin Martin may have been the most disappointing set all weekend. His set lacked any dance-able cohesion and he kept getting on the mic a bit too much. All in all, Saturday was a great day for music.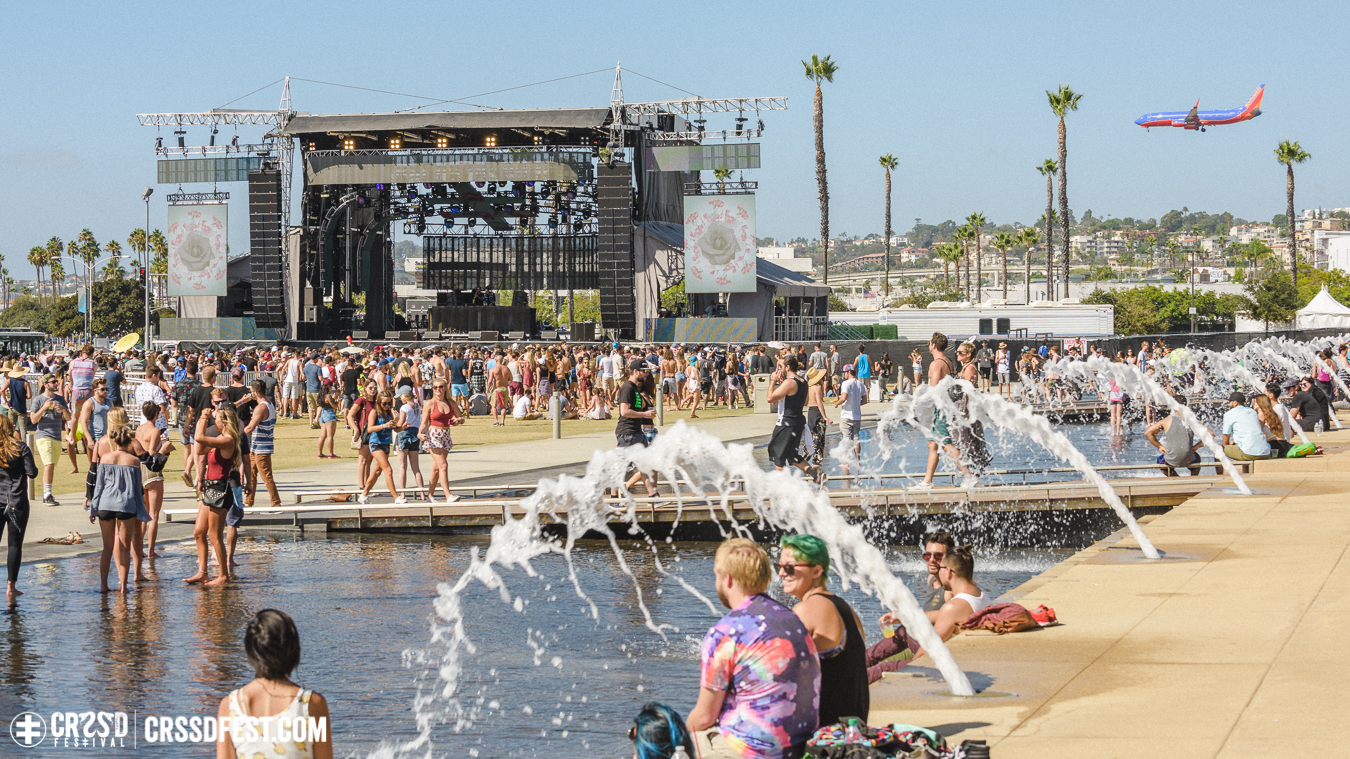 Sunday, Sunday, Sunday! I arrived a bit later in the day as I usually do on day 2 situations. I went to one of the after parties the night before and it's safe to say I wanted to sleep in. The first artist I checked out was Lee Burridge. Lee put on a very groovy and smooth techno affair. Although I only caught the end of his set I really enjoyed it and definitely want to check him out at future events. Next up was Maya Jane Coles. Maya threw down a hard and banging techno set. She had the crowd hanging on every track and just embodied pure badassery. The rest of the evening I spent going back and forth between Kaytranada and Dubfire while making stops at the bar in between both stages. This is one of CRSSD Festival's huge advantages; there are only 3 stages and they are all so close together that it makes it easy to take in as much music as possible. Kaytranada was certainly a treat. In the past, I wasn't really a fan of his live sets, however, he changed my mind this time around with an amazing set that was very upbeat and fast paced. Dubfire's set, though not the live Hybrid setup, was superb in progressive techno flare. His set was extremely packed and had great sound from front to back.
Time and time again, I've returned to the San Diego Waterfront for the biannual event. Good food, good drinks, great music, and amazing weather all combine to make one of the most well-organized and fun festivals in the United States. See you in March!
Kaytranada – Whateva U Want
21 Savage – No Target (Produced by Brodinski)
Louis the Child – Fire
Procedure – Matrixxman