Just 6 months ago, we were lauding FNGRS CRSSD for bringing forward thinking music and well-structured logistics to the San Diego scene. Early last month, they let us know they were far from done. And earlier today, they let us know that they're here to claim their title as San Diego's premier festival for those in the musical know.
Phase 1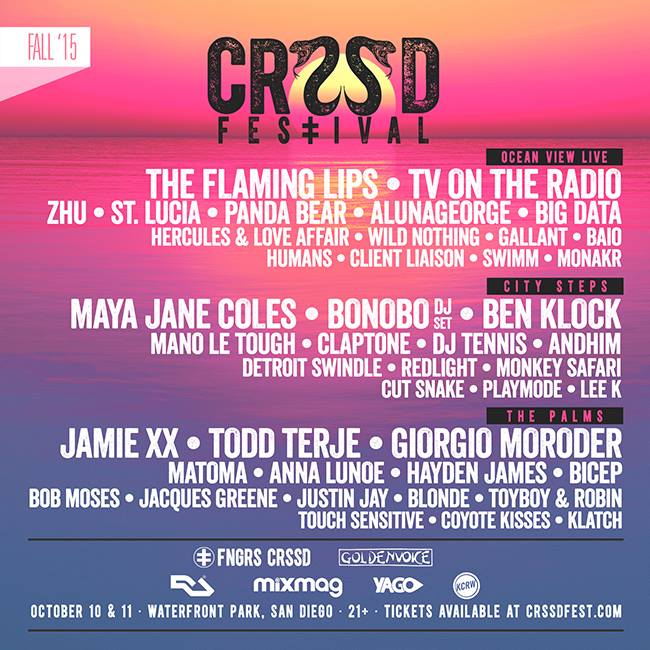 Phase 2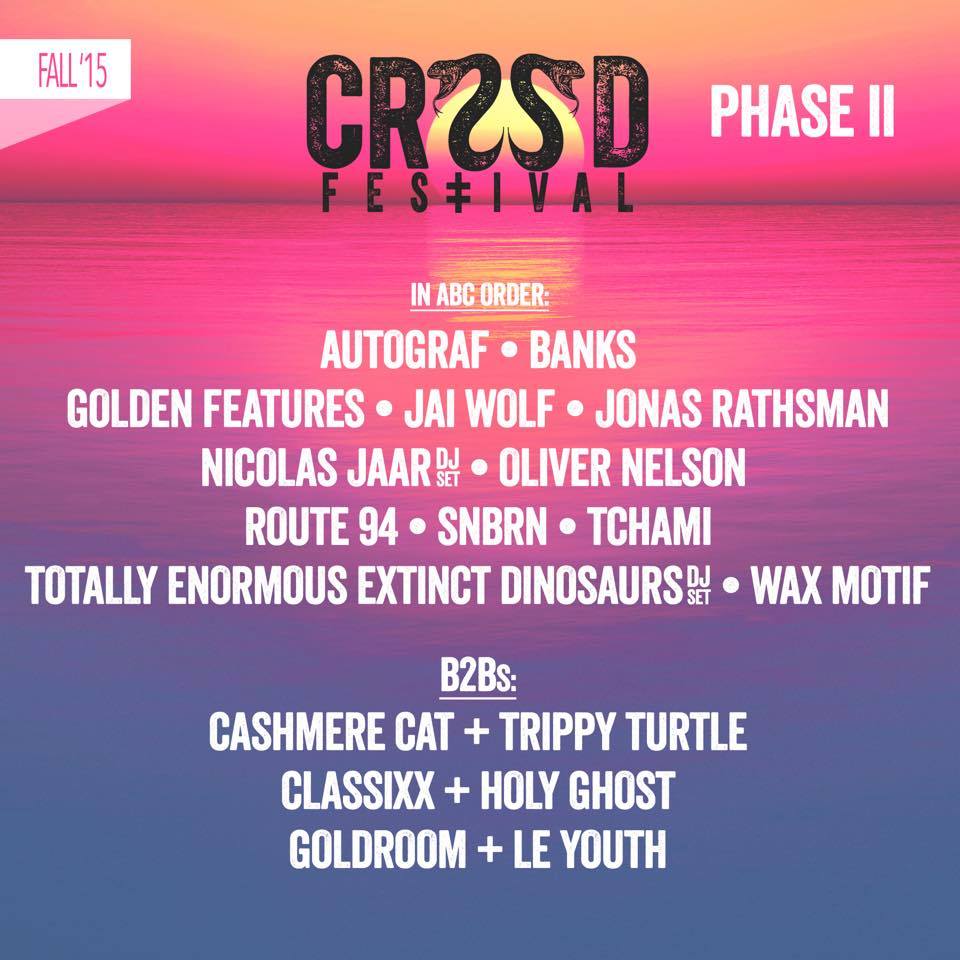 Phase 1 of their release featured highbrow artists such as Zhu, Jamie XX, and Maya Jane Cole alongside rising stars like Gallant, Justin Jay, Monkey Safari, and Bob Moses. In itself, that lineup would be worth the trip to sunny San Diego. But, to our thrill and delight, Phase 2 again blew us out of the water with must-see acts like Golden Features, Nicolas Jaar, Banks and a Classixx + Holy Ghost B2B special.
Suffice it to say, CRSSD Fest has quickly become one of our favourite festival scenes. We can't wait to be back at the Waterfront Park playing in the fountains as airplanes cruise over Downtown San Diego's backdrop at sunset. There's been very few festivals that get us in such a way and we love it.