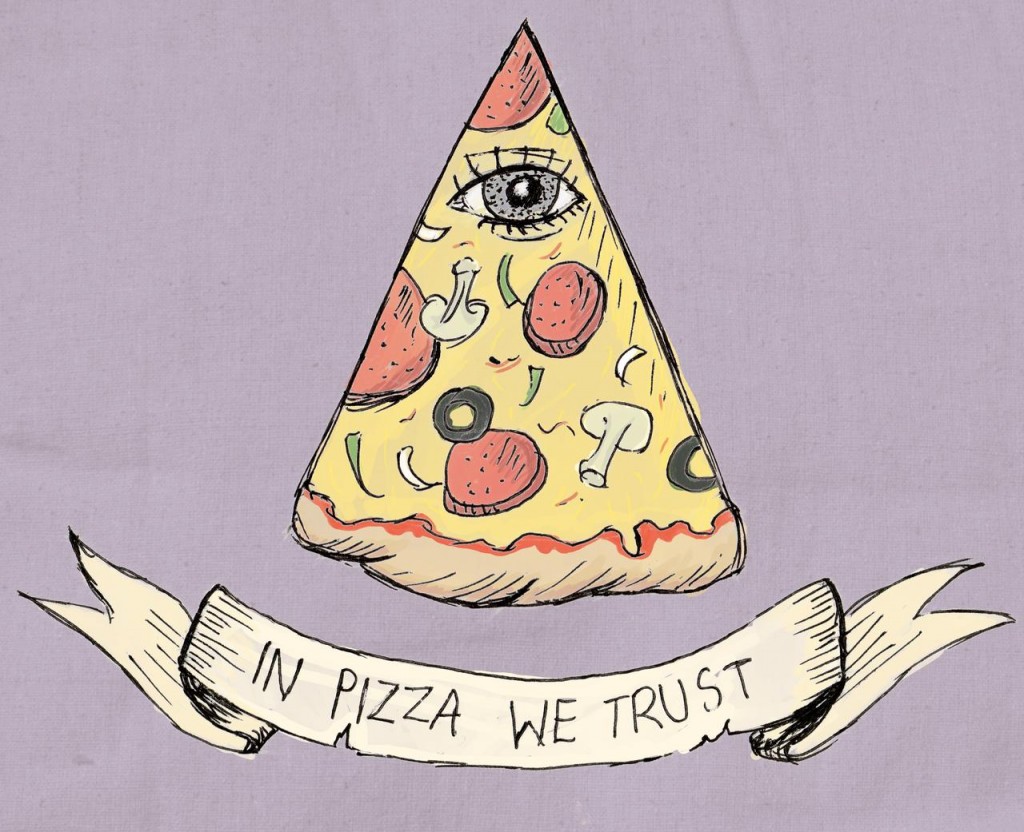 This is 26 days too late, but better late than never. Those of us who haven't lived under a rock have clearly noted the impact of EDM, with DJs and producers moving en masse towards plastic feeling happy chords, radio-friendly vocals and generic "drops." It may have been ubiquitous this year, but with producers such as Disclosure, Cyril Hahn, Snakehips and Maribou State keeping the quality standards high, I'm hardly complaining.
Trapstyle, in all of its over-hyped glory, continued to develop at a head-spinning rate thanks to the sheer restlessness of its key protagonists (Flosstradamus, Baauer, RL Grime and UZ). On the other hand, disco dug its platformed heels into all things shiny; from revivalist edits, to contemporary cuts and a newfound appreciation of the originals themselves (RIP Donna Summer). Thanks to Aeroplane, Breakbot, Cherokee and the like, it seems all was good under the disco ball.
So what musical movement is in store for 2013? Well, your guess is good as mine. What I can say with certainty, though, is that aside from electronic music's lust for the latest trends, good music is good music. Hopefully this list proves it.
After the jump.
TOP 20:
Wild Belle – It's Too Late (Snakehips Remix)
[audio: https://controlaltdelight.com/Music/best%20of%2012/It%27s%20Too%20Late%20%28Snakehips%20Remix%29.mp3]
Running – Jessie Ware (Disclosure Remix)
[audio: https://controlaltdelight.com/Music/best%20of%2012/Jessie%20Ware%20%28Disclosure%20Remix%29.mp3]
Poolside – Slow Down
[audio: https://controlaltdelight.com/Music/best%20of%2012/Slow%20Down.mp3]
C2C – Down The Road (Cherokee Remix)
[audio: https://controlaltdelight.com/Music/best%20of%2012/Down%20The%20Road%20%28Cherokee%20Remix%29.mp3]
Flume – Holdin' On
[audio: https://controlaltdelight.com/Music/best%20of%2012/01%20Holdin%20On.mp3]
Claude Vonstroke – Le Fantome (Original Mix)
[audio: https://controlaltdelight.com/Music/best%20of%2012/56%20Le%20Fantome%20%28Original%20Mix%29.mp3]
Marvin Gaye – Sunny (Mercury Edit II)
[audio: https://controlaltdelight.com/Music/best%20of%2012/Marvin%20Gaye%20-%20Sunny%20-%20Mercury%20Edit%20II.mp3]
Bondax – Baby I Got That
[audio: https://controlaltdelight.com/Music/best%20of%2012/Baby%20I%20Got%20That.MP3]
Ultraista – Gold Dayz (Maribou State Remix)
[audio: https://controlaltdelight.com/Music/best%20of%2012/Gold%20Dayz%20%28Maribou%20State%20remix%29.mp3]
Destiny's Child – Say My Name (Cyril Hahn Remix)
[audio: https://controlaltdelight.com/Music/best%20of%2012/Say%20My%20Name%20%28Cyril%20Hahn%20Remix%29.mp3]
Deadmau5 – The Veldt (Drankenstein Remix)
[audio: https://controlaltdelight.com/Music/best%20of%2012/Deadmau5%20-%20The%20Veldt%20%28Drankenstein%20Remix%29.mp3]
Milk & Sugar – Let The Sun Shine (Tocadisco Remix)
[audio: https://controlaltdelight.com/Music/best%20of%2012/01%20Let%20The%20Sun%20Shine%202012%20%28Tocadisco%20Remix%29.mp3]
Justin Martin – Don't Go
[audio: https://controlaltdelight.com/Music/best%20of%2012/Don%27t%20Go.mp3]
Alex Metric – Rave Weapon (Aeroplane Droid Mix)
[audio: https://controlaltdelight.com/Music/best%20of%2012/04%20Rave%20Weapon%20%28Aeroplane%20Droid%20Mix%29.mp3]
Light Year – Moderation
[audio: https://controlaltdelight.com/Music/best%20of%2012/01%20Moderation.mp3]
Nicolas Jaar – The Ego
[audio: https://controlaltdelight.com/Music/best%20of%2012/The%20Ego.mp3]
The Kooks – Naive (Jean Tonique Remix)
[audio: https://controlaltdelight.com/Music/best%20of%2012/Naive%20%28Jean%20Tonique%20Remix%29.mp3]
SBTRKT – Pharoahs (What So Not's Club Rerub)
[audio: https://controlaltdelight.com/Music/best%20of%2012/Pharaohs%20%28What%20So%20Not%27s%20%27Club%20ReRub%27%29.mp3]
Destructio & Oliver – LA Funky
[audio: https://controlaltdelight.com/Music/best%20of%2012/La%20Funky%20%28Original%20Mix%29.mp3]
The xx – Chained (John Talabot & Pional Blinded Remix)
[audio: https://controlaltdelight.com/Music/best%20of%2012/Chained%20%28John%20Talabot%20%26%20Pional%20Blinded%20Remix%29.mp3]