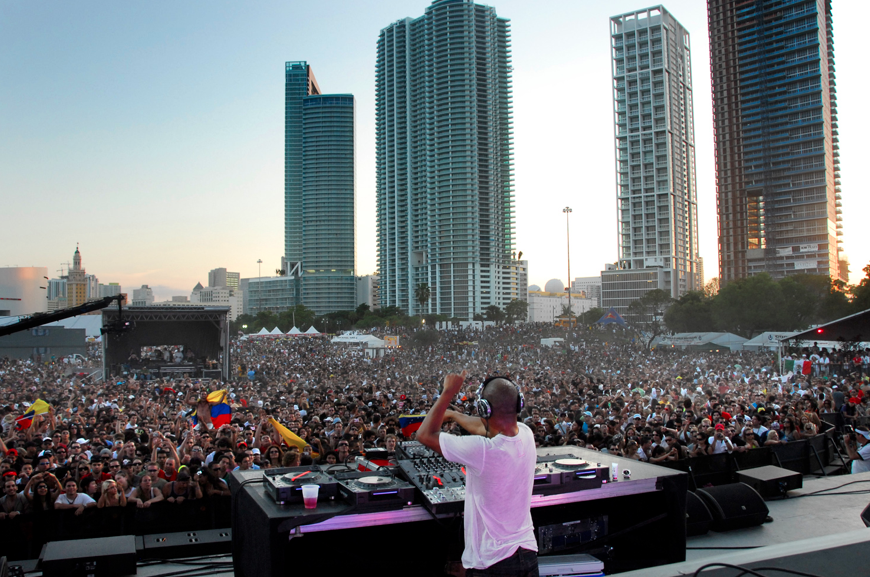 Regrettably, I wasn't able to make it to Miami this year for the 13th annual Ultra Music Festival. However, thanks to the power of the almighty Internet (all hail), I got you guys covered.
Sure I could tell you about the history making 150,000 dance-loving people that attended. I could tell you about the impeccable sun-drenched weather or how trashed Downtown Miami got. Conversely, these are useless statistics. Let me enlighten on what actually matters, the music.
Laidback Luke
LL has been killing it the past couple years. His track selection is pretty extraordinary; the man drops straight bangers for an hour.

Laidback Luke Live Set @Ultra Music Festival
Exclusive Miami Tracks:
Calvin Harris – You Used To Hold Me (Laidback Luke Remix
Laidback Luke – Jump Jump Dance 2.0(192kbps)
Avicii
This young Swede impresses me more and more every time I hear his sets. Hands down, Avicii is at the top of the game right now. If there's one kid that knows how to make a progressive set, this is it.

Avicii Live Set @Ultra Music Festival
Kaskade
Ive never been a Kaskade fan, but hey… the bitches love it.

Kaskade Live Set @Ultra Music Festival
Afrojack
Dominating Ultra this year and possibly the best Dutch House DJ on the scene, Afrojack dropped it fat. Like Laidback Luke, Afrojack keeps you on your toes with banger after crazy banger. With the release of his new track, 'Doing It Right', Ajack's future is looking bright.

Afrojack Live Set @Ultra Music Festival
Exclusive Miami Tracks:
Other Shit Waiting To Be Released:
Skrillex – Equinox
Swedish House Mafia – Save The World Tonight
fun facts released from Miami:
• Carl Cox, Steve Lawler and Ferry Corsten played at an invite-only party at the Mokai. Did I mention only 200 people were invited? Talk about intimate.
• Kim Fai announced he's working with Snoop Dogg on a new track. Also, house legend Roger Sanchez is working on dance material for 50 Cent.